Want To Buy A Franchise? Don't Forget To Consult An Attorney!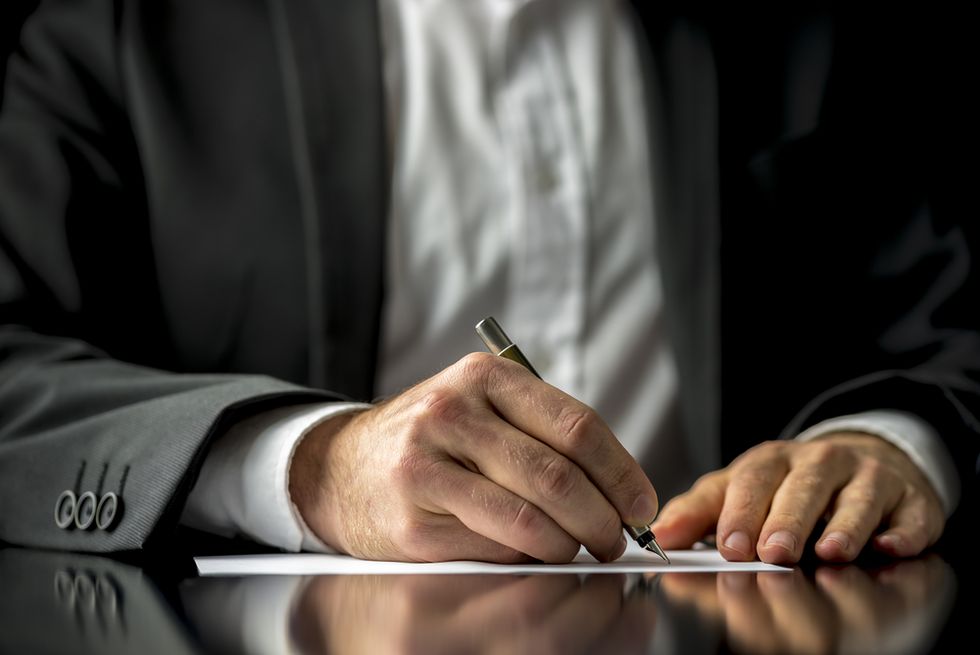 Thinking about buying a new business or franchise? Then Caveat Emptor! The best way to protect yourself from stumbling into a bad deal is to carefully research your new business niche and consult a knowledgeable franchise attorney. Watch:How To Find A Franchise Buyer beware, often considered a consumer warning, applies just as strongly to those thinking of buying a business. In the world of franchising, federal law has established disclosure rules to help people make wise choices. Still, it pays to consult an attorney that specializes in franchising. Of course, any franchise coach or attorney will advise prospective franchisees first to read the franchise disclosure document (FDD), which the law requires be written in standard English, so it can easily be understood by the non-lawyer. You still need a lawyer who specializes in franchises to review the franchise agreement or contract to make sure your interests are protected. Since experienced franchise lawyers know firsthand where franchisees get into legal difficulty most often, they can help you avoid the pitfalls that may exist in some franchise agreements. Most of the items in the FDD are incorporated in the franchise agreement, but an attorney can help you review the first four items, which provide background on the business and its senior executives, most particularly whether they've been involved in previous litigation or bankruptcy. And while there are costs involved, you can find an attorney who will provide these services for a flat fee. You should consider it part of your cost of getting into your own business. "I get phone calls daily from people who did not consult an attorney upfront," said Nancy Lanard, a Philadelphia attorney who specializes in franchise law and works with clients across the country. "It's much harder at that point."
---
Legal Checklist For Franchise Buyers
Before buying a franchise, be sure to review this checklist:
1. Review Franchise Agreement
Five or 10 years ago, most franchise agreements were completely non-negotiable, Lanard said, but now she negotiates non-material changes to most franchise agreements to protect the interests of the franchisee. Franchise companies are reluctant to negotiate any material changes for an individual franchisee because it would require them to revise their franchise disclosure document, an expensive proposition, she added. In her review of the contract, Lanard looks for issues that might create undue financial burdens on the franchisee, including how notice on default is handled and remedies applied.
2. Check Trademark Registration
Since the trademark is "the cornerstone of what they're buying," Lanard's firm checks the trademark registration to make sure another firm isn't operating under the same trademark in the designated territory — not an unknown occurrence.
3. Set Up A Legal Entity
Lanard strongly advises franchisees to set up a legal entity before signing any agreement with a franchise company to protect themselves from third party claims. Each location should be a separate entity, she added. Her firm charges a separate flat fee for this service.
4. Negotiate A Lease
"A lease can make or break a franchise," Lanard said. Good franchisors should offer help finding a good location. They might have demographic studies and a great relationship with local brokers. They also can evaluate the lease from a business perspective, help negotiate good business terms, favorable rent, build-out costs, renewal terms, and so on. "Leases are highly negotiable," Lanard said. A lawyer can protect the franchisee from onerous costs that landlords may try to impose, and a good lease can save a lot of money over the long term. A separate flat fee is charged for this service.
5. Protect Territory
Disputes over territory are "probably the No. 1 litigated area of franchising," Lanard said. A good franchise attorney will make sure that the language in the agreement regarding territory affords the franchisee an actual separate, exclusive territory. A cautionary tale is a franchise that set territory based on zip code, which allowed franchisees to open across the street from one another — not a great way to stay in business.
6. Generally Good Advice
Likely topping this list will be for prospective franchisees to carefully study the fees and other costs — items five to seven in the FDD — required to set up a franchise. Take the most conservative approach since many businesses fail as a result of having insufficient capital to sustain the business until it can operate in the black. Good research cannot be over emphasized. Lanard tells a story of a woman who phoned, excited about purchasing the franchise of her dreams in the automotive sector, a franchise she had aspired to operating since she was a little girl. While she wanted Lanard to review the franchise documents for her, Lanard suggested she interview franchisees to see if they were satisfied with the franchisor's support and training. When the woman called back, she reported that all the franchisees she spoke to were unhappy and wished they had never bought into the franchise company at all. Better to face this type of disappointment than the losses that can accrue as a result of signing a bad contract and trying to to fix it later. Ready to make your dream of becoming an entrepreneur come true?
Get your free evaluation today!
Contact Dan Citrenbaum to help you create the career you've always wanted. Dan brings years of experience helping people select and buy a franchise or existing business. You can reach Dan at dcitrenbaum@gmail.com or at (215) 367-5349.
Related Posts
Why A Franchise Could Be The Smartest Money Move You Make
23 Steps To Success When Buying A Franchise
How To Match A Franchise To Your Personality
Photo Credit: Shutterstock