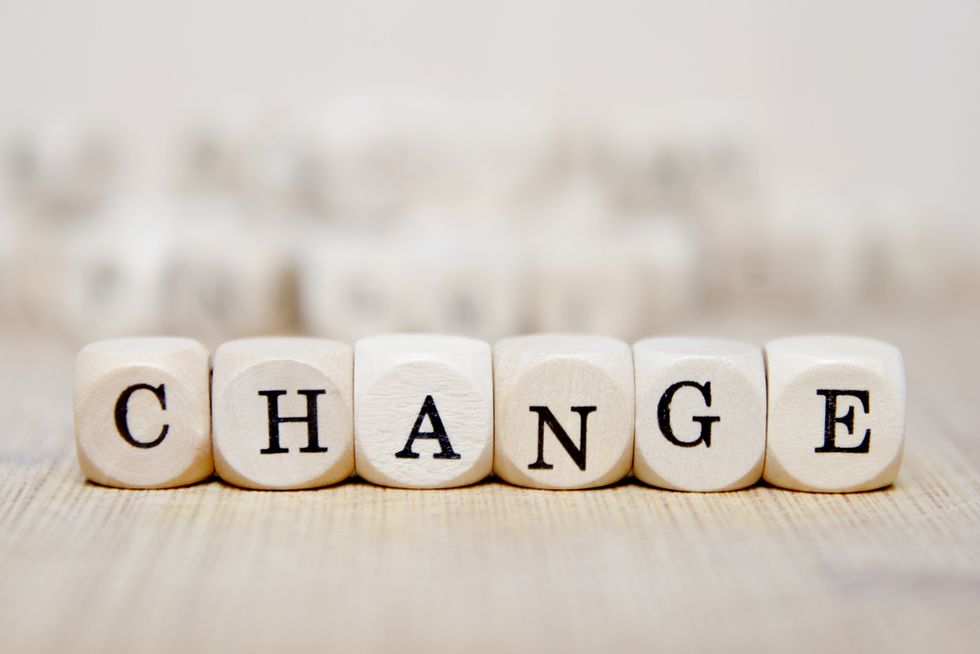 Changing careers can be daunting. Not only do you have to carefully consider everything in leaving your job behind, but you have to calculate the steps needed in order to progress into an alternative career or industry. Related:4 Secrets To Changing Careers In Your 40s Deciding to change careers is the first step in the process, but alongside the decision come a variety of administrative responsibilities. In order to apply for new jobs, you will need the relevant documents: a resume, portfolio, and cover letter.
---
Where To Start?
The first step you will take in tailoring your resume is by linking your past experience with your possible positions in the future. Always keep in mind what the employer is looking for and what they would want to read about you. This doesn't mean you have to fabricate the perfect resume, it's just about anticipating what the employer would like to know about you and your experience. Even though you might feel your new career path is worlds apart from you previous position, there are still ways in which you can link and combine the skills to make them relevant to what lies ahead.
State Your Objectives
The easiest way to jump the
career change
hurdle is by being clear and open in your resume and/or cover letter. Don't try and trick the HR or
recruiting
into thinking that you have vast experience in a particular field when you don't. Make it clear that you are in the midst of a career transition and mention how your past experience alongside your skills and expertise can tie in with the position you are applying for.
Don't Use Cliches
Don't fall into the trap of using resume cliches. For instance, people mentioning that the fact that they are 'perfectionists' is a weakness. Or using phrases such as 'hard-working,' 'team-player,' or 'hands-on.' Every Tom, Dick, and Harry out there has used them, and it will only damage the credibility of your resume.
State The Important Facts First
Those hiring new employees don't necessarily read every word on the resume. That's why you need to list your information and facts in a way that is easy to 'digest' for your prospective employer. Structure your resume in such a way that all the headings are relevant and the most important facts relating to your new career are listed first.
Make Use Of Action Verbs
Accomplishments that outline your unique contribution are great. If at all possible, use action verbs such as 'collaborated,' 'designed,' 'planned,' 'developed,' 'initiated,' 'sold,' and so on. Not only will this show that you are influential within a company, but action verbs will show your
proactive
approach in the working environment.
Work With What You Already Have
If you've been in the workforce for quite some time and now you are changing careers, you don't have to make use of your college resume anymore. Your professional portfolio and resume will now be most relevant. Some skills are beneficial to any job, for instance,
leadership
, communication, negotiation, independent learning, management,
problem solving
, and so on. Just make sure that you do have examples of where you practiced each of these skills and ideas of how you could do so in your future position. Even if you don't have experience in the field you are about to enter - you have life experience and alongside a positive attitude and willingness to learn this is vitally important to prospective
employers.
Monkey See, Monkey Do
Many candidates tend to just make a few small adjustments on their resume, hoping for the best. By not knowing what you are getting yourself into, you might be wasting both your and the company's time. Do some research about the ultimate resumes in your new career field. You could even have a chat with someone you know in the industry, especially if it's a senior, and pick their brains on the current expectations. The more you know, the better your chances of ultimately representing yourself as the ideal candidate for the job.
Showcase The Natural Progress
Structure your resume in such a way that you don't come across as a job hopper. Showcase the natural progress from one industry to another by combining your skills, expertise, and interest in your resume. The best advice would be to find an underlying theme or practice that connects all your different experiences and base your new summary, cover letter, and resume upon this premise.
Your Extensive Knowledge
The best way to convince them of your interest in the industry is by sharing your extensive knowledge even though you might not have first-hand experience. If it's in any way possible, show them the numbers! The idea is to back-up your claims of expertise with actual instances where your work has resulted in a positive change within the company. If you were a social media expert, give them the actual numbers of how much your audience increased while you were responsible for those tasks.
Update Your Cover Letter
Your cover letter is important to show your understanding of the position and its requirements. It shows that you've done your research and you understand how your experience, interests, and background can possibly tie into the position. In the case of a career transition, you cover letter will also mention that you are changing careers or entering a different field. Be open about your past, present, and ideal future.
Include Your Online Representation
Online representation could be seen as an add-on to your current resume. These days, companies don't just stare at a few pieces of paper to get to know you as a possible employee. They do research. As in social media research – on you. Before applying for a job, 'Google' your own name and see what comes up. It's very interesting and might even tell you more about yourself than you were aware of. Your online reputation speaks of your most obvious, or well-optimized habits. For instance, if you claim to be a resource within a certain industry but when you search those keywords alongside your name and nothing comes up, this will take away much of your credibility. At the end of the day, it's about making your mark both on the print version of your resume as well as your online representation. Apart from promoting yourself, your expertise and interests on social media platforms such as Facebook, Twitter, LinkedIn, and Google+, you could sign up for online portfolios such as About.me, Contently, and Visualize.me. Your online representation will do the talking, even if you are not sure what to say. Of course, not all companies rely on your online reputation, but having this intact might benefit both the company and your career.
This post was originally published at an earlier date.
Related Posts
3 Very Real Reasons You Should Make A Career Shift
Welcome To Your New Midlife Crisis
5 Tips For Navigating A Career Transition Successfully
About the author
Alex Simon is a career reinvention coach and speaker. Often referred to as "a master at breaking into sexy and exciting careers", he has promoted world title fights, managed Indy 500 race car drivers, worked for a Wall Street giant, and is the subject of Starsuckers, an award-winning documentary on the pursuit of fame. Check out his website,
follow him on Twitter
,
find him on YouTube
, or
add him on LinkedIn
!
Disclosure: This post is sponsored by a CAREEREALISM-approved expert. You can learn more about expert posts here.