Blog
3 Ways To Celebrate March Madness In The Workplace

Bigstock
Whether you work in a traditional office setting, a remote workforce, or a hybrid setup, all workplaces need activities to bond over.
The NCAA Men's and Women's Basketball Tournaments, also known as March Madness, is a great opportunity for workplace bonding. Even if you're not college basketball fan, March Madness can still be fun.
---
Both tournaments kick off in mid-March and run until the start of April, and office pools have become extremely common and popular in American workplaces. However, March Madness office pools can be somewhat of a gray area for many companies, so a lot of businesses just prohibit them altogether to be safe.
Chances are many of your employees are part of a March Madness pool outside of work, which can lead to a distracted workforce when the tournament begins. But, according to a 2019 survey from staffing and recruiting agency Robert Half, 72% of senior managers said college basketball tournament activities have a positive impact on staff morale and more than half of survey respondents, 52%, also see productivity benefits.
So, rather than dreading March Madness, here are three ways to bring the office together.
Make An Event Out Of It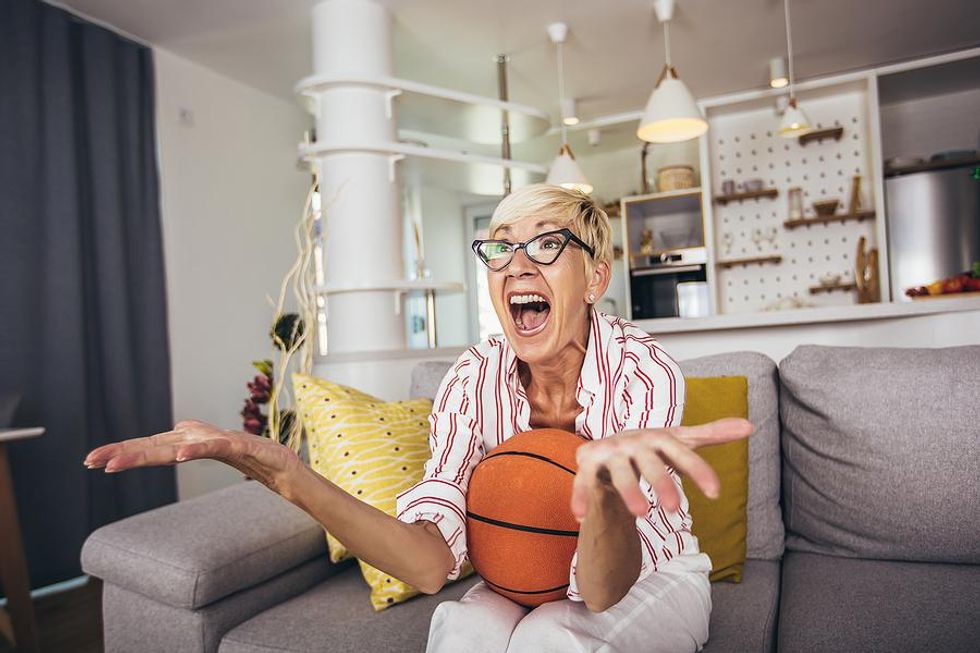 Bigstock
With a batch of opening games occurring on a Friday afternoon, this lends itself to an extended lunch period or a shorter workday. This could be a great opportunity to let the workplace come together in-person, or virtually, to watch some of the games.
If companies are open to virtual happy hours, why not try some virtual basketball watching?
For those not interested in the basketball games, it could be an opportunity to plan another fun activity or team-bonding exercise during the time period, to make sure everyone gets a chance to make best use of their time.

Organize A Money-Less Office Pool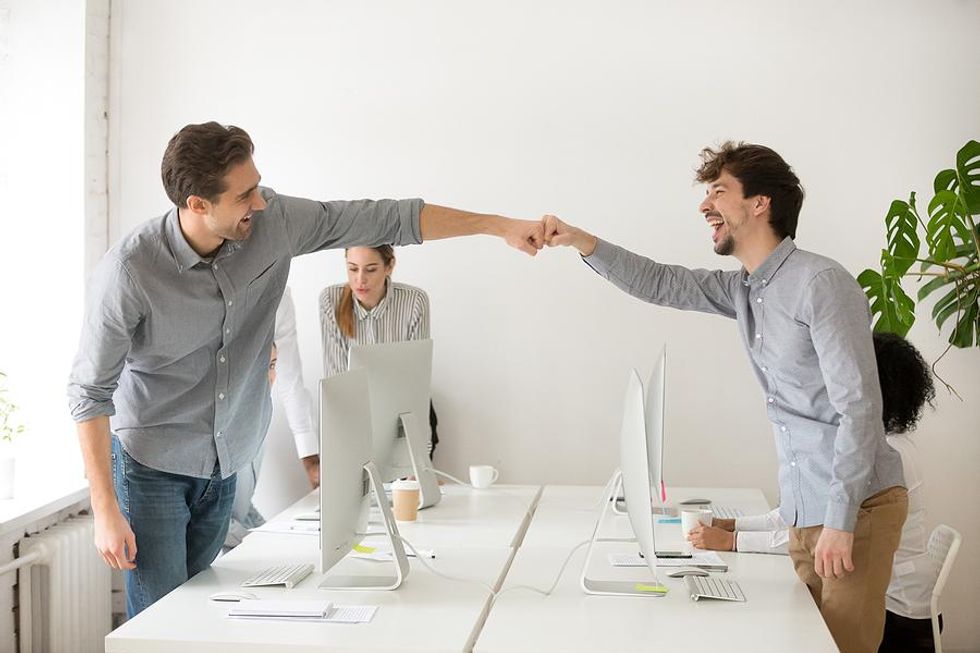 Bigstock
Many companies don't want to deal with the potential ramifications and drama of office pools where money is exchanged between employees. But what if you took money out of the equation?
A company could hold an office pool where the prizes are not financial, but work-related. It could be for things such as an extra personal/vacation/sick day, lunch with the CEO, a chance to choose the next company outing, or charitable donations.
The options are unlimited and there are several other prizes the company could throw in. Doing the pool this way encourages some friendly competition, while taking any potential gambling concerns out of the equation.
However, if your office is comfortable with money pools—game on!
Make March Madness Your Own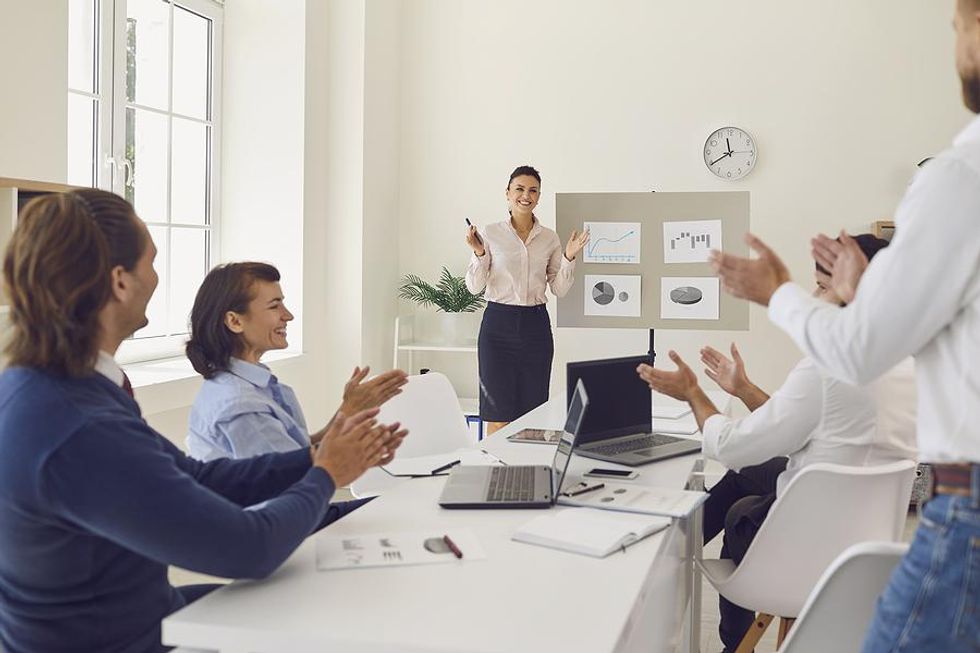 Bigstock
Forget college basketball. Perhaps March Madness means something totally different to the company.
It could be an opportunity to do a major sales push, where if employees meet some aggressive goals they could either earn a bonus or another type of award.
Make March Madness some type of company initiative that helps to ramp up intensity at the workplace. Employees will be so focused on their work, they won't have time to be distracted by basketball.
Companies interested in going in another direction could also use March as a month to recognize employees, push training opportunities and professional development, or focus on community service initiatives.
If you're an active job seeker, perhaps your version of March Madness is stepping up your job search!
If so, join our career growth club today and get access to one-on-one career coaching, resume and cover letter reviews, online tutorials, and unlimited networking opportunities—all in your back pocket!
Check out our FREE resources page and Live Events Calendar.
Did you know?
Work It Daily highlights job openings on a daily basis! You can find these opportunities on Work It Daily's Incredible Companies page or on Work It Daily's TikTok page.
This post was originally published at an earlier date.