Challenge: Take Your Lunch Break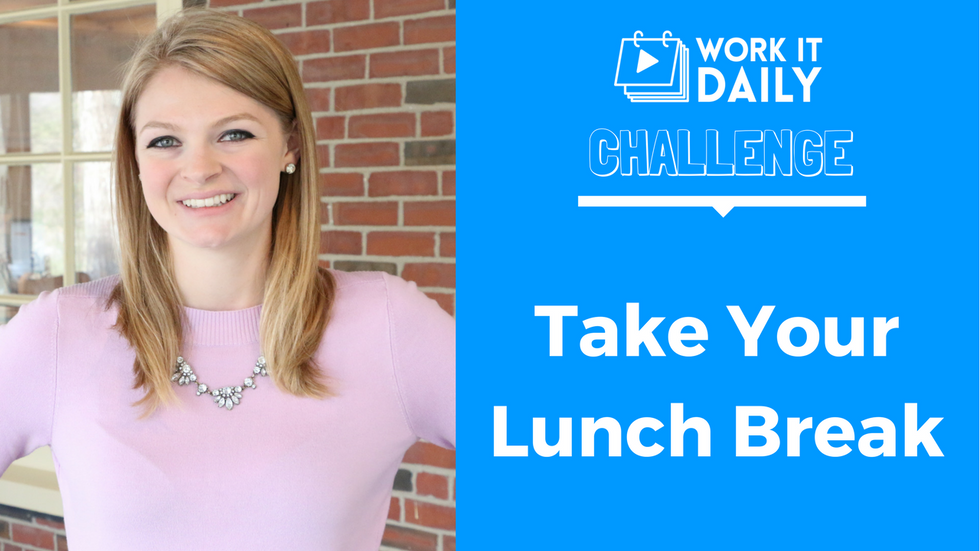 Today's Work It Daily Challenge is to take your lunch break. Working through lunch breaks isn't uncommon. You might think that your desk is as good of a place as any to eat your lunch. Or, you might feel like you don't have time to take your breaks because you've got too much to do. However, little things like not taking breaks during the workday can result in burnout, stress, and poor work/life balance. When you actually take your lunch break, you...
---
Give your brain a rest
Give your eyes a break from the computer screen
Allow yourself to recharge
Actually have a moment to enjoy your food
Allow yourself to get up and stretch
That's why it's important to take your lunch break each day - even if you don't spend your time eating lunch! Think about your priorities. What do you want to do with your break? What would break up your day so it was more enjoyable or productive? Whether you have 15 minutes, 30 minutes, or an hour for lunch, there's always something you can do. You can...
Go for a walk
Eat lunch outside
Read a book
Go to the gym
Take a power nap
Call a friend
Run some errands
So, today, force yourself to take your lunch break - whether you feel you need one or not. What do you do on your lunch break? Why do you think they are important? Tell us!
Related Posts:
Challenge: Stop Dwelling On Your Problems
Challenge: Talk With A Co-Worker For 5-Minutes
Challenge: Identify Something You LOVE About A Job You Hate