7 Common Job Hunting Mistakes Students Make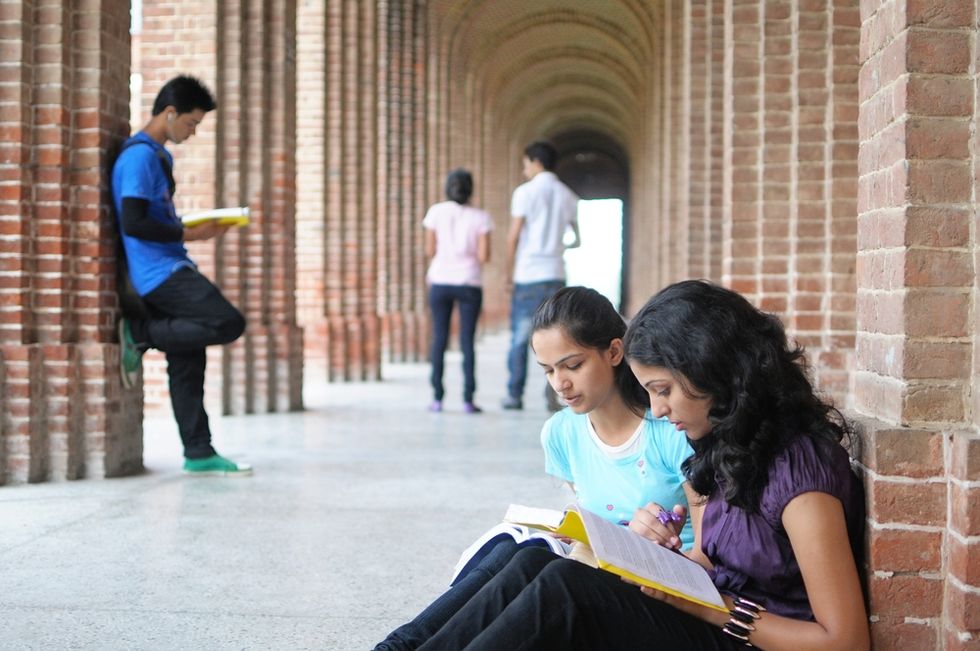 There's a reason why good business grad schools are putting more dollars and resources into their career centers these days. It's because job hunting is complicated, especially for those who are entering a new field as newly graduated professionals. Related: 11 Job Search Commandments For College Grads Take a look at these common job hunting mistakes, and you'll already be a step ahead of the competition…
---
1. Trying to be a jack of all trades.
It may have looked great on your business grad school applications to list all of your extracurricular and volunteer activities, but an employer wants to know specifically how you'll make a contribution to their team. That's not to say that you can't apply for jobs that aren't directly related to your major, but something on your resume, or in your interview answers must indicate why you are a good fit for that particular position/company. For instance, something like, "My work with the student newspaper taught me how to manage a project within a specific budget, and on deadline."
2. Thinking employers will come flocking to them.
Once upon a time, a couple of generations ago, you might have heard about
graduates being offered jobs on the spot
by corporate recruiters, simply because they had strong GPAs. That sort of thing just doesn't happen these days (well, except for maybe an elite few). Expect to pound the pavement, attend job fairs, build a network, and hone your resume if you want to get noticed and stand out in a good way.
3. Not tailoring cover letters and resumes to the job listing.
When you're applying for a job, take the time to find out the name of the hiring manager ("to whom it may concern" is an instant turn off!). Then, be sure to read the listing and match your qualifications and experience to what the company is looking for in terms of their needs. It will show that you went the extra mile.
4. Only inquiring about jobs that are listed.
There's some stat out there that only 15 percent of hires result from help wanted ads. The fact is, many job openings are simply not posted on online job boards, but that doesn't mean that your dream company isn't hiring. Sending out letters of interest along with your resume is a good way to at least be brought in for a meeting, get on the radar of and connect with someone at the company, or even be put at the top of the pile should a position open up.
5. Not maintaining employer-friendly social media accounts.
You might think a killer LinkedIn profile is all you need to look good to a potential employer, but think again. Many recruiters and HR professionals will Google you, check out your Facebook, Twitter, and Instagram posts, and even dig up nasty comments you left on someone's blog two years ago. Keep a clean digital footprint, or it will come back to haunt you.
6. Dressing like a student.
There's no such thing as overdressing for an interview. When in doubt, go with the suit and tie, even if you suspect a more casual workplace environment. This applies to on-campus career fairs as well. Showing up in jeans and a college sweatshirt will not leave a favorable impression of you as a potential employee.
7. Thinking too narrowly about where to apply.
Just because you majored in accounting doesn't mean you can only work for an accounting firm. Nearly every business needs to have a financial whiz on staff to manage things like payroll, accounts receivable, budgets, and so on. In other words, don't be afraid to venture outside of the few companies that you've imagined yourself working for. Consider the possibilities across other industries, too. The key is to put yourself out there, but in an intelligent, well thought out way. Happy hunting!
Enjoy this article? You've got time for another! Check out these related articles: