Popular
Never Accept A Job Offer Until You Do This...

Bigstock
So you make it to the last round of interviews and the hiring manager offers you the job. Before you accept that job offer, there's one thing you should do to ensure you're making the right career decision.
---
What You Need To Do Before Accepting A Job Offer
If you're at the end of a job interview and it's clear the employer is interested in you and will probably offer you the job, you shouldn't accept the job offer until you do your homework on them.
For starters, there are sites like Glassdoor and Comparably that do tons of research and get on anonymous reviews so you can find out what's going on at the company. You want to work for companies that have at least a 3.5-star rating or higher. But more importantly, at some point in the job interview, you can (and should) say, "I'd love to speak to a co-worker. I'd love to talk to somebody that would be my peer."
When you meet a potential co-worker, ask them these questions:
What made you decide to work here?
What do you love most about working here?
What do you think it takes to be successful here?
What's some advice you wish you had been given before you started working here?
What are the things you wish you knew back when you took the job vs. now?
Find a way to ask these questions with enthusiasm and a smile on your face. And the way they respond will tell you everything. If they're tight-lipped, looking down, and barely responding, that's a red flag. That's a sign you shouldn't accept the job offer.
Are You Struggling To Get Hired?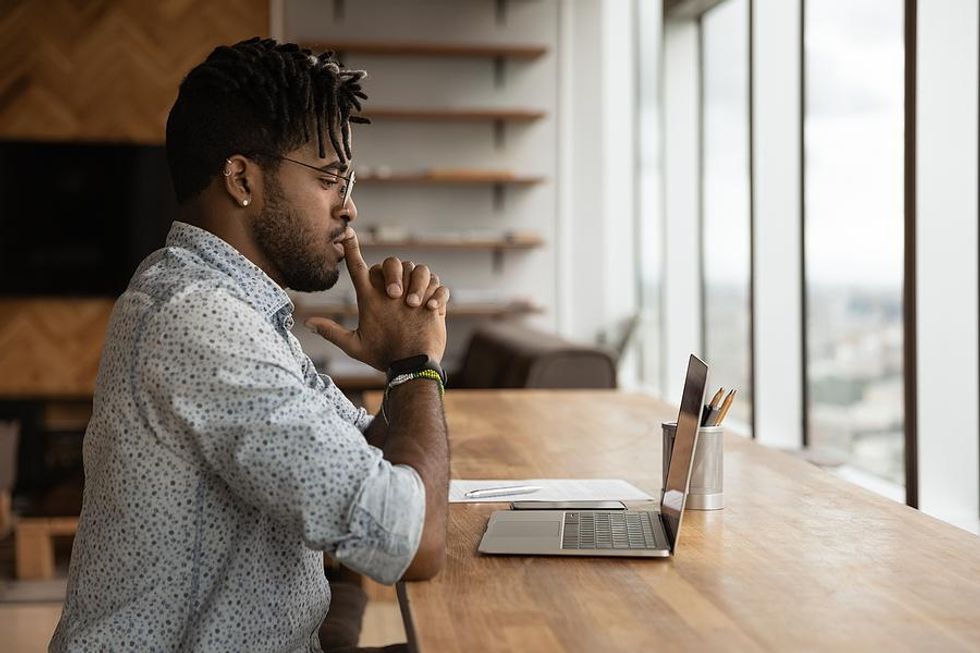 Bigstock
If you're looking for a job, but can't seem to get hired, you're not alone. Securing a job offer is difficult, especially in a competitive job market. But, it doesn't have to be.
Sign up for a Work It Daily membership today and get access to one-on-one career coaching, resume and cover letter reviews, online tutorials, and unlimited networking opportunities—all in your back pocket!
Here's a closer look at what we offer:
15+ course library
Resume templates
Cover letter templates
LinkedIn profile optimization course
Attend live events for free
Access to our one-of-a-kind community
1-on-1 private message career coaching
Unlimited resume, cover letter & LinkedIn reviews
30 min. coaching call per month
Interested? Sign up for a 3-day FREE trial today!