3 Smart Employers That Invest In Your Education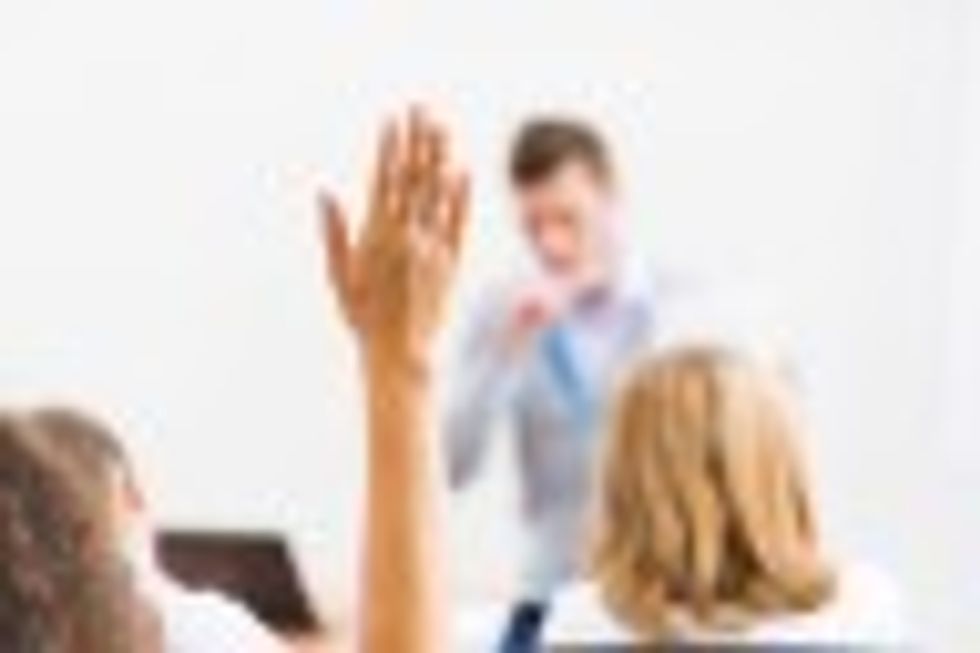 Education is something that is uniquely human. It gives us the opportunity to develop our skills, expand our knowledge, and foster awareness of the world around us. When we started out, our biggest concern was coloring inside the lines. It seemed like our right to go to school. However, as many of us progress in our learning journey, the only line we see is the one that lists the "Total Cost." Related:3 Signs Your Job Makes Weekends Awesome As college educations become increasingly costly, it's beginning to seem more like a privilege than a right to continue learning. Fortunately for many, there are employers who see value in helping their teams experience ongoing education without the burden of tuition. By empowering their employees with financial support and helping them to apply their degrees to their careers, companies that invest in education are helping spark the desire - and ability - to learn. In the long run, the companies succeed, too. Take a look at several companies that encourage their employees to hit the books:
---
Starbucks
With the Starbucks College Achievement Program in place, this company does more than give its employees the caffeine they'll need to make it through school. Starbucks has recognized that more than 70% of its "partners" (employees!) are, or aspire to be, students. To make their dream a reality,
Starbucks is funding a four-year degree program
for its part- and full-time benefits-eligible partners in collaboration with Arizona State University. With the choice of nearly 50 undergraduate degree programs through ASU's research driven and top-ranked program, courses are delivered online and reimbursed with 100% tuition coverage. In addition to other cool things like
"Your Special Blend" and its culture
, this education program is just one way Starbucks invests in your future. (
You can learn more here!)
Intel
A global leader in technology innovation, Intel seeks to shape the future in more ways than one. Besides its mission to "bring smart, connected devices to every person on earth," the company wants to bring smart, connected individuals to its team. As a result, Intel offers both
flexible scheduling and 100% tuition reimbursement
. Not only does this allow you to pursue knowledge and expertise, but the flexible environment ensures that you have time to experience life outside of work, too. To help its employees find their dream job at Intel, the company will help you
search for the jobs that suit you
, and your degree, best. (
You can learn more here!
)
Chevron
Besides offering internal training and development courses, Chevron encourages its employees to seek out educational programs that support their positions by
reimbursing up to 75% of tuition.
Paired with the opportunity to receive cash awards for recognition of excellence, mentoring programs, or employees networks, Chevron's driven employees have great support to succeed. By providing access to things like childcare resources, adoption-related reimbursements, and health and wellness resources, this is a company that recognizes when the whole person is taken care of, they can better focus on achieving great things both in work and their education. Through diversity, inclusion, and support, Chevron's team is creating
"tomorrow's energy today."
(
You can learn more here!
) While there are many companies that provide some form of tuition reimbursement, it's important to be on the lookout for employers whose
people define their culture, and not just their perks
. Employers like the ones above strive to help their individual employees succeed, because when they succeed, so does the company. Moreover, they each offer a positive culture with an impact that extends beyond the paycheck.
Does your company offer tuition reimbursement? How does your employer help you succeed? Tweet me @SamanthaSaysSo and tell me about it!
Want to showcase your company's culture?
Check out this FREE tool
– It'll breakdown the major parts of a great employment brand and show you EXACTLY what (and who!) you need to be showcasing.
Check it out!
Related Posts
5 Companies That Encourage A Healthy Lifestyle
Culture Showcase: Fashion, Fun, And Bagels With The CEO
5 Reasons Why I Love Working At Greatist
Photo credit: Shutterstock