Bigstock
Looking for another job is already enough of a challenging task, but doing so while you're still employed adds another layer to the challenge.
---
You have to make extra time to look for work—a task that's hard to pull off after an 8-hour shift. You also have to proceed with caution because while you're looking to change your career, you simultaneously run the risk of losing your current job.
Here are some ways to balance your job search with the responsibilities of working a full-time job.
Use Discretion
If you're looking for a different job while employed, you have to do what is called a "stealth job search" where only family and connections that you trust know that you're looking for another job.
At your current job, it should be business as usual. You shouldn't tell your co-workers that you're looking for another job, even if you're close with them. People in offices talk and sometimes that information can end up on your manager's desk.
Even if you have a good relationship with your boss, it's still better to keep it to yourself because you never know how they'll handle the news of an employee seeking work elsewhere. The worst-case scenario is that they might anticipate losing you and start looking for a replacement, and you definitely don't want that to happen, especially if you haven't secured other employment.
Don't Get Distracted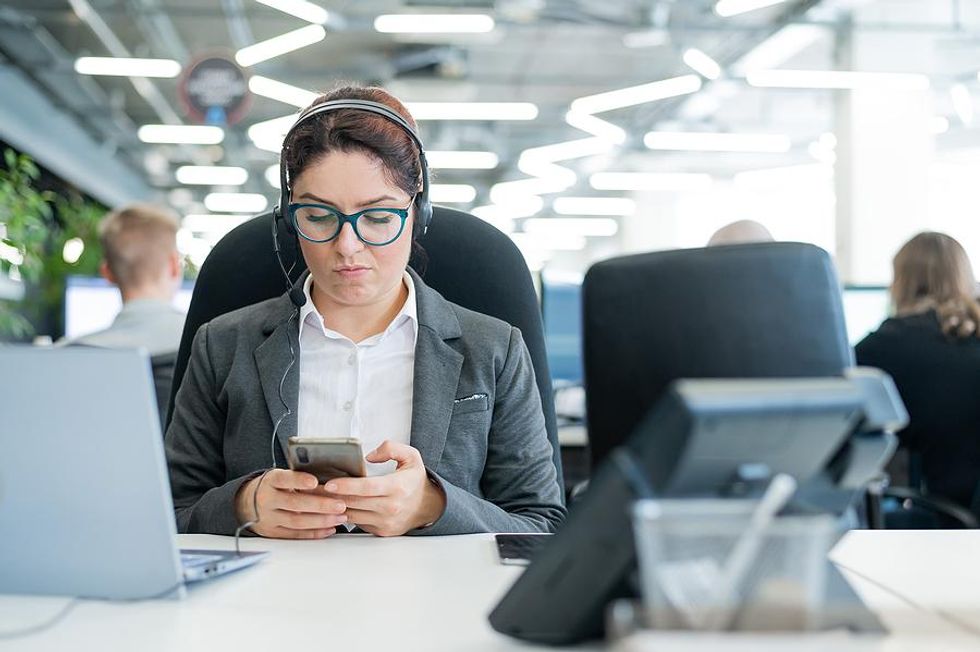 Bigstock
People look for new jobs for a number of reasons, and the reasons aren't always bad. Sometimes things just run their course and it's time for a new challenge.
Looking for another job may seem like another job in itself, but the truth is you have a commitment to keep to your current employer and they still deserve your best effort, even if you're looking for work elsewhere.
Taking your job search seriously does require a lot of your time. However, focusing on your job search too much when you're already employed could distract you from your current professional tasks. Remember, you don't have a new job yet and just because you're looking to change jobs doesn't mean you should neglect your current position.
Use Your Free Time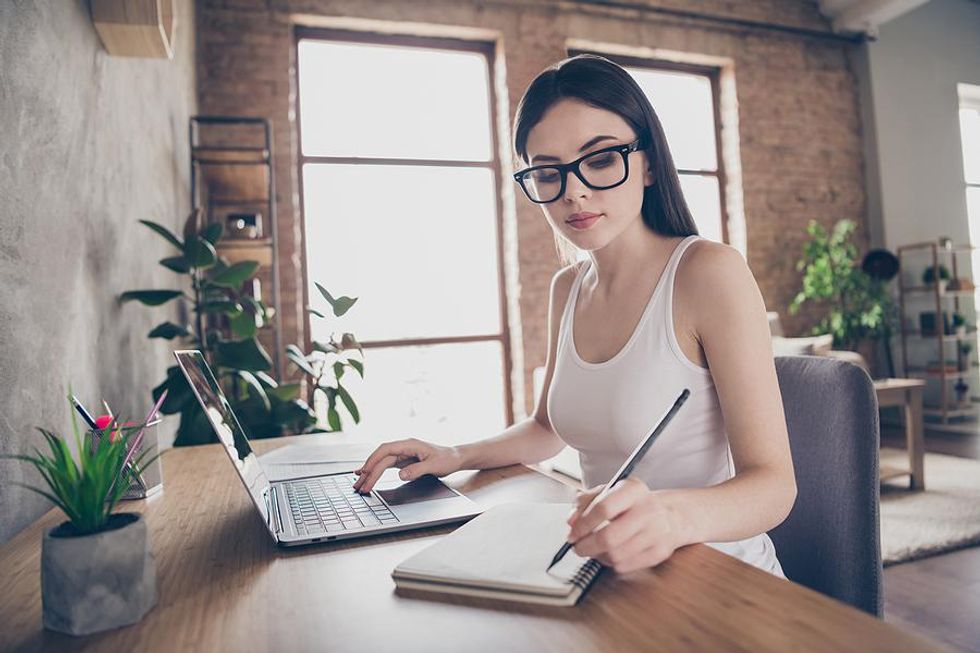 Bigstock
Whether it's thirty minutes, an hour, or less than that, using any free time you have to look for another job is a wise thing to do. Prioritize your free time for your job search outside of work or even during your lunch break.
You'll also want to keep this in mind when you start interviewing for jobs. If you start to do interviews during your regular office hours, the number of doctor or dentist appointments you take (or whatever cover story you use) will start to add up and raise red flags with employers.
In addition, if you start to show up to work in really nice job interview attire, when your workplace dress code is very casual, that will also raise suspicions.
You may have to get creative in scheduling your job interviews, or consider taking any vacation or personal time that you have saved up.
One of the best ways to run an efficient job search is to use LinkedIn to reach out to employees at companies that you're interested in interviewing at (bucket list companies) to gain some insight on what it takes to land an interview at the company, and get a sense of how flexible they are in scheduling interviews.

Looking for work while still employed is all about using time management and good judgement. If you can keep your job search quiet, you can end one career on a positive note and begin a new one on the right foot.
Looking for additional job search help?
Join our career growth club today and get access to one-on-one career coaching, resume and cover letter reviews, online tutorials, and unlimited networking opportunities—all in your back pocket!
Check out our FREE resources page and Live Events Calendar.
Did you know?
Work It Daily highlights job openings on a daily basis! You can find these opportunities on Work It Daily's Incredible Companies page or on Work It Daily's TikTok page.
This post was originally published at an earlier date.