Blog
How To Freelance Successfully As A College Student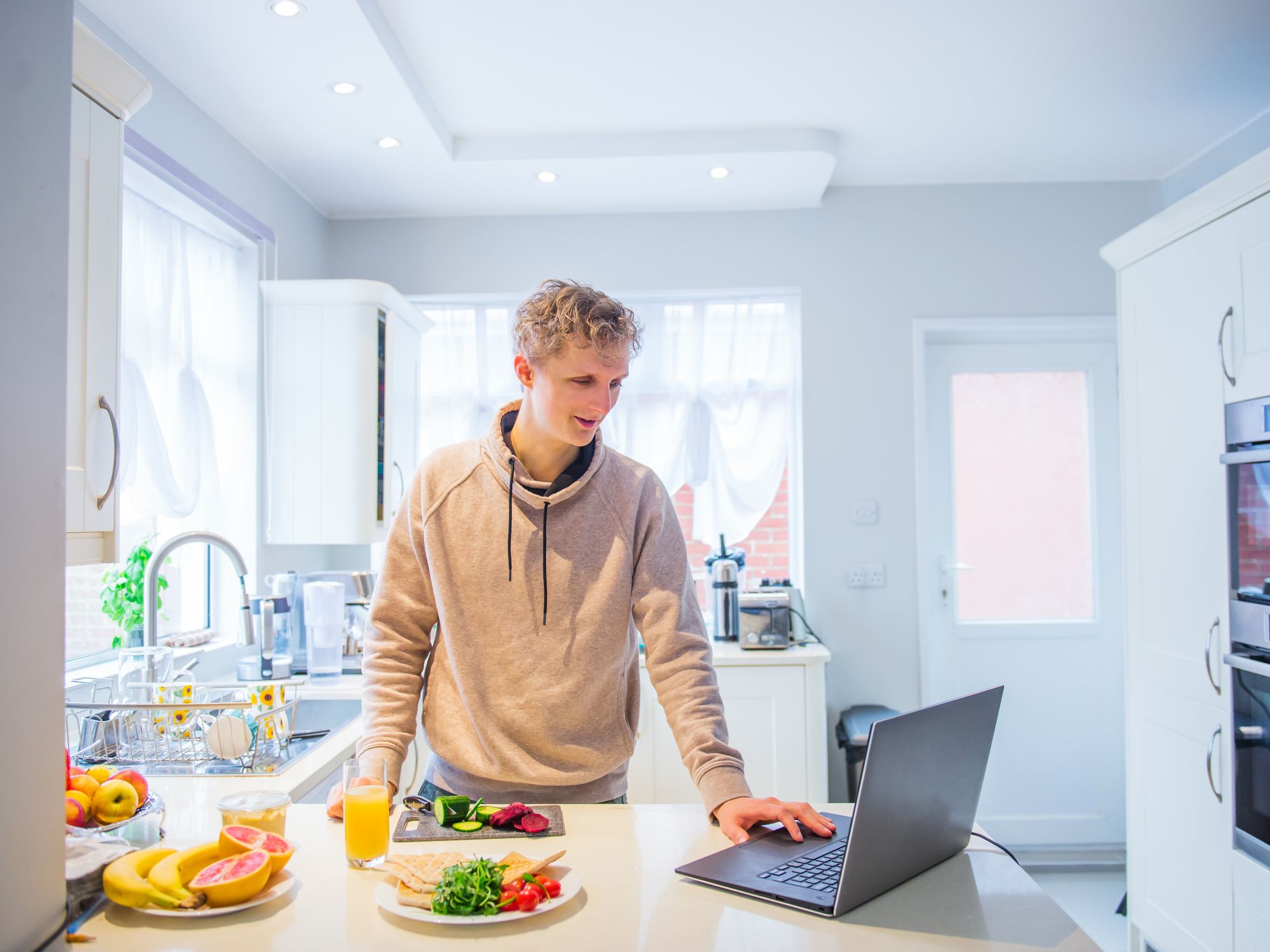 Bigstock
The expenses associated with college can be difficult to anticipate—even if you scored a few great scholarships, or if you commute to school. In order to help offset costs, many students opt to take on part-time jobs, or find paid internships.
Doing so shows great responsibility, and can certainly result in more money in your pocket. However, a part-time job may not work with a busy, disordered student schedule, and it may have nothing to do with the field you're actually studying.
---
Internships, too, can be quite demanding during the semester, and many offer compensation only in the form of college credit. And, with COVID-19 still wreaking havoc on the job market, finding either a job or an internship have become far slimmer possibilities.
So, it may be the perfect time for college students to explore the option of freelancing. While this path doesn't necessarily seem as steady a work-source as an hourly job, it can be quite advantageous.
First, you get to make your own hours, and don't have to take on tasks when you don't have the time for them. For instance, during finals week. Moreover, you can use freelancing as a chance to strengthen your skills in certain areas, particularly in those related to your major. And lastly, you get to decide how much your time and energy is worth, as you define your own rates. No longer do you have to work for minimum wage.
Finding The Right Field For You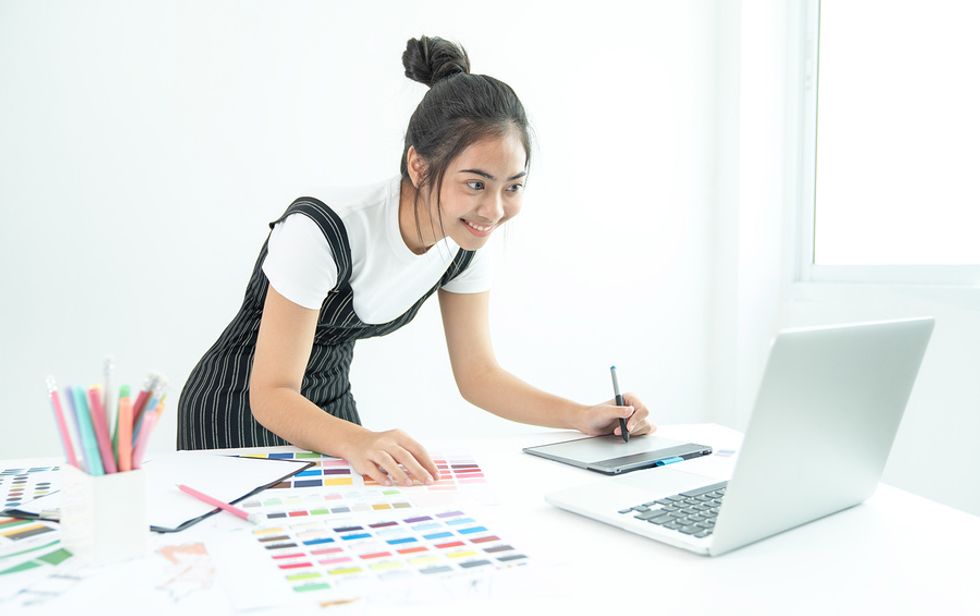 Bigstock
So, you've decided that freelancing may be the best option for you to consider right now. Here are some fields to look into when deciding your focus. From freelance writing to dog sitting, there is bound to be a perfect freelance gig for your personal interests.
Social Media Strategist: The majority of college students fall under the zoomers (Generation Z, born in the late 1990s, early 2000s) category with a keen eye for social media management. Running a company's social media account can be a fun way to make money with a flexible schedule that you control. You would serve as the voice of the brand and help increase the engagement on the company's platform. To get started, reach out to local companies directly and add your resume to job boards related to social media management.
Online Tutor: As a college student, you know how the learning process works firsthand, and how difficult certain topics can be to learn. If you know that you perform particularly well in a certain subject, consider becoming an online tutor. You can build your own tutoring business by catering to your fellow college students or connecting with K-12 students. This field relies heavily on client referrals, so consider asking your clients to refer you to friends and fellow classmates.
Freelance Writer or Editor: If you have a love for writing, this is the perfect opportunity to consider. Through freelance writing, you have the ability to set your own rate and pick which gigs you want to consider. With the availability to set your own schedule, you make money from researching and writing about virtually any topic from the comfort of your own home. You can begin your freelance writing gig by pitching stories to local magazines that interest you and checking social media sites for specific opportunities.
Graphic Designer: Graphic design has become one of the most sought out freelance opportunities as companies, small business owners, and individuals looking to build their employer brand want unique website banners and company logos. If you have a history in design and an interest in growing in your creative field, consider building a business in graphic design. There are a number of opportunities on social media and on professional sites that will grant you the opportunity to build your portfolio.
Photographer or Videographer: If you own a DSLR camera, consider turning your fun hobby into a small business. There are many people looking for photographers and videographers who can capture special events, like social events, concerts, and even school events. With the ability to decide which gigs you want to shoot, you will have the opportunity to build your portfolio and decide which hours work best for your schedule
It takes a while to build your portfolio, but beginning a relevant freelance gig in your career can be especially beneficial.

Which Resources Are Available To You?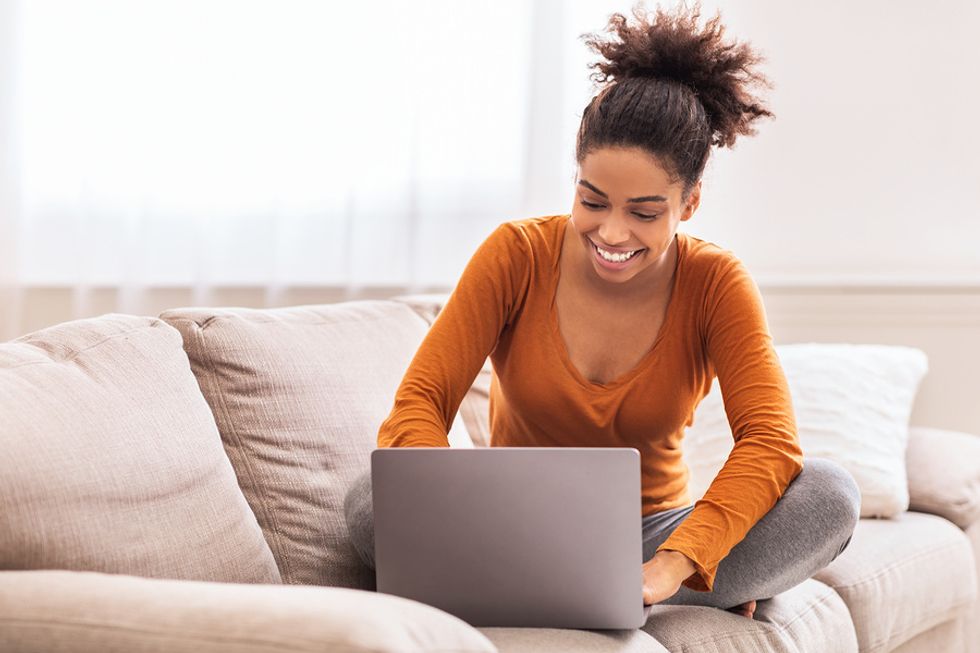 Bigstock
Unless you already have potential clients who have expressed interest in working with you, then you need to start somewhere. Right now, most if not all freelancers are working from home. Fortunately, the necessary resources for getting started and for sustaining your freelancing goals are online.
Good websites to use for launching your services are Fiverr and Upwork. Both of these sites will guide you through the pricing and communication processes. Keep in mind, though, that websites tailored for freelancers usually take a predetermined percentage of each project's earnings. For example, Fiverr takes a 20% commission on every gig you make. For this reason, while it's good to start on a freelance tailored website, this should only be the first step in your journey.
Another resource for getting your independent work off the ground is to use social media. If you're a current college student or recent graduate, you're probably already familiar with the social networking scene. Platforms like Facebook, Instagram, Twitter, Tumblr, and Pinterest are great for spreading the word regarding the kind of business you offer. Likewise, making different pages and accounts for your work on social media can help you market that work as separate from your private life. If you choose to market yourself or your business on social media, then it's important to use a secure platform for financial transactions.
If you'd rather sell handmade projects, like pieces of art, then e-commerce sites such as Etsy, Depop, or Redbubble come in handy. Similarly, if there's a long-form, long-term project that you think could do well commercially, then consider starting a Patreon or a Ko-fi account. These platforms are useful for those who create content like podcasts or video essays on a regular basis for a particular niche.

Committing Your Time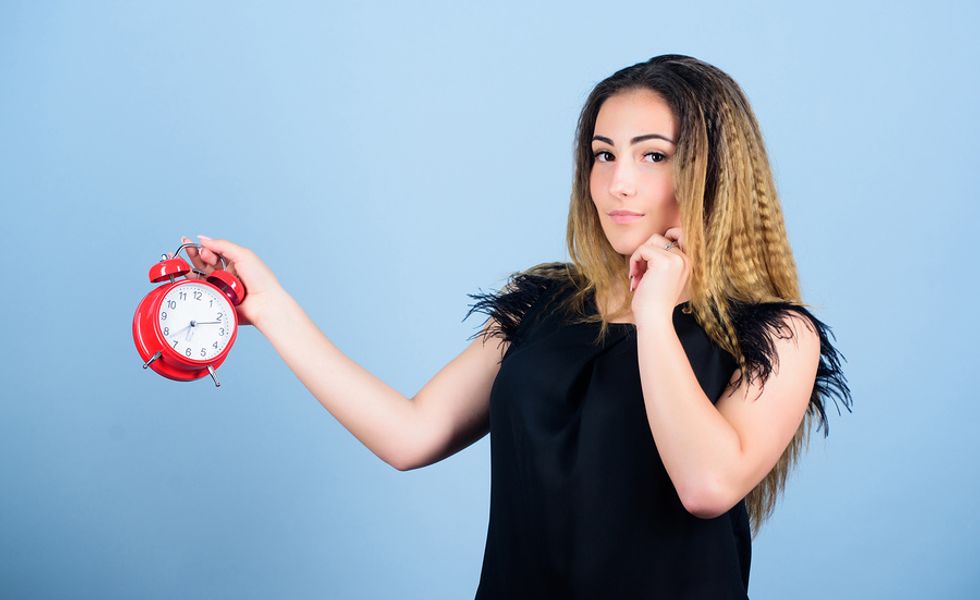 Bigstock
One of the largest benefits of freelance work is the ability to make your hours. As a busy college student, it's hard to dedicate the majority of our time to full-time careers. Freelance opportunities grant you the ability to make money and build your resume while maintaining a flexible schedule.
Although you can decide which projects you want to take on, remember to keep your schedule of assignments and deadlines in a planner. While working freelance, it is easy to tackle more than one project, but it is important to always be mindful of deadlines for all of your freelance projects.
Freelance allows you to build your portfolio and build relationships with multiple people in your industry. Make sure to produce good quality work that represents you well and will make you stand out to future employers.

Setting Your Pay Rate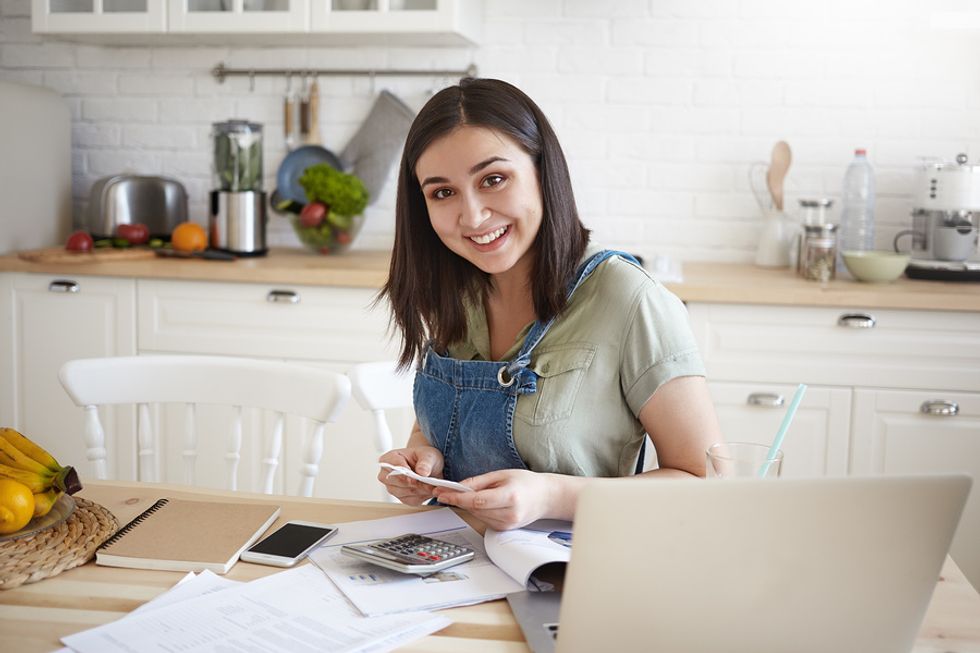 Bigstock
Despite the fact that you get to define how you will get paid for the services or products you're willing to offer, you still have to set your rates competitively. While you certainly should not undersell yourself, there is still such a thing as overselling yourself, especially as you just begin.
To get the full picture of what your pay rate should be, begin by doing research. Check out what kinds of services are being offered by others in your field and at your level, and the costs of those services. If you start out freelancing with a pricier rate, other people offering similar products or work could out-sell you, despite the quality of your production.
Of course, as you successfully network through your freelancing and gain a loyal clientele, you can begin to raise your prices to better match your work. What's more, as you gain more experience, your work will become better, and so will your process for producing it.

Even though more conventional job options have become less frequent, that doesn't mean you have to give up on building upon your employability. Nor do you have to give up on the idea of having a reliable source of income.
While college is difficult, a balanced education and career made even more so during coronavirus, you can take control over your job search by dabbling in freelancing. For many, freelancing is a viable job option after they graduate as well. And so, starting independent work as a side hustle early can surely contribute to becoming career-ready.
Still looking for ways to pivot in your career this year? Download our free career change guide to get started!