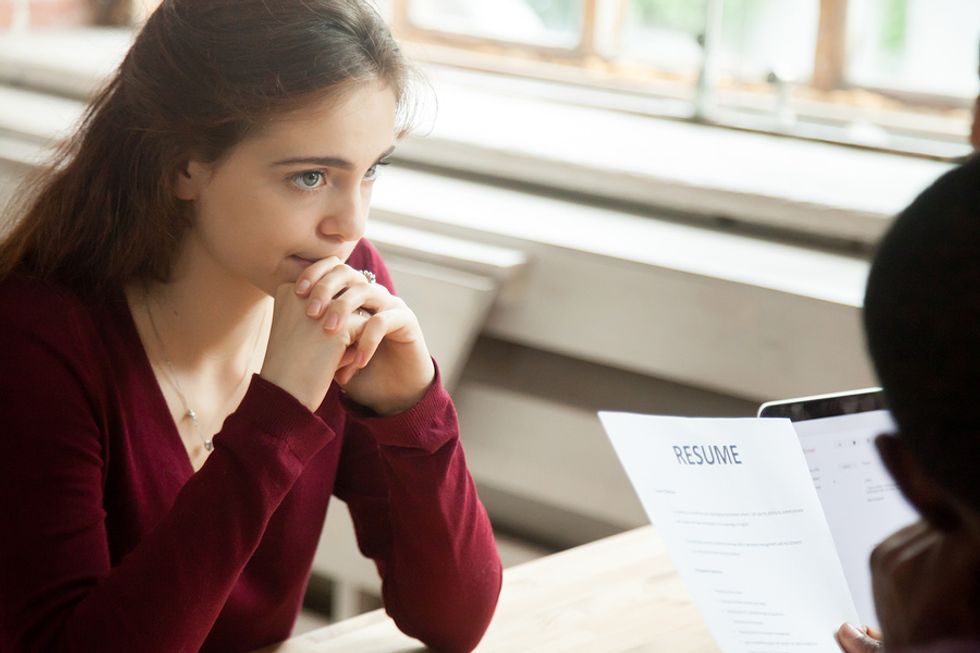 You're familiar with the feeling: your palms start sweating, you start to shake and for some reason, your mind goes completely blank. Sounds like a dreaded case of interview jitters!
Nerves can bring even the most professional candidate to their knees, impeding their chances of securing the job, even if they're the most qualified.
---
If you know that you're prone to nerves, make sure you take the necessary steps to control them—before you step into the interview room, not after.
Here are a few helpful tips on how to overcome interview nerves:
We hope these tips will help calm your nerves and ease any interview anxiety you may be experiencing.
Remember though, it's okay to be nervous; that means the job opportunity means A LOT to you. Whenever we embark on a new and exciting journey, our nerves let us know we're on the right path.
Now, with that in mind, go out there and ace that interview!
Looking for a job? We can help! Join our career growth club today!