Illinois & Iowa Tech Sales | RK Dixon (A Xerox Company)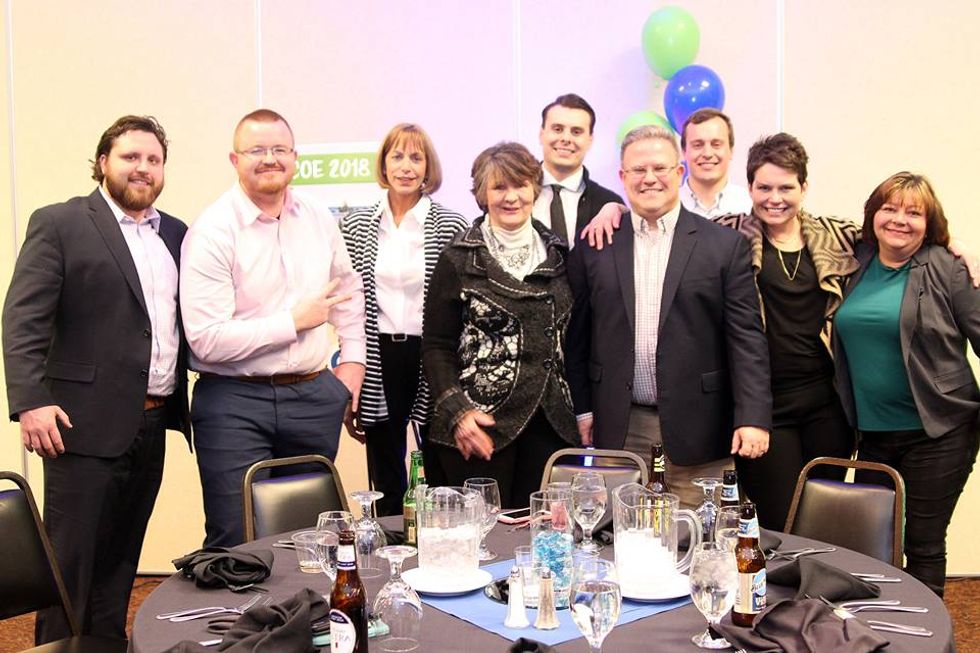 *RK Dixon is a subsidiary of Global Imaging Systems - a Xerox company.
At RK Dixon, we do not fill empty seats... We hire and develop future leaders!
Looking for a professional job in tech sales? The Managed Print Services (MPS) field will have you working with businesses on the tech they use most. RK Dixon isn't your stereotypical
office
technology company, and neither are our careers. Yes, we're passionate about technology and making our customers more efficient and productive. We're hard-working, self-motivated and won't back down from a challenge. But we like to have fun, too. We believe in working for more than a living. Your job should be a place you enjoy, surrounded by people you genuinely like.
Let's talk benefits...
Our suite of benefits helps you keep a great work/life balance, which we consider one of the best reasons to work at RK Dixon!
Performance-based earnings and competitive compensation, including UNCAPPED commissions in sales
Full medical, dental and vision coverage starts the first day on the job
Car allowance for Sales Reps
Health Savings Account with a generous company contribution + wellness incentives
Paid time off plus 8 holidays total: 7 Federal Holidays, 1 Floating Holiday
401k savings plan with 75% employer match
Group life, AD&D, and LTD insurance at no cost
Did we mention free trips?
Our "Circle of Excellence" winners are awarded a trip to thank them for all of their hard work!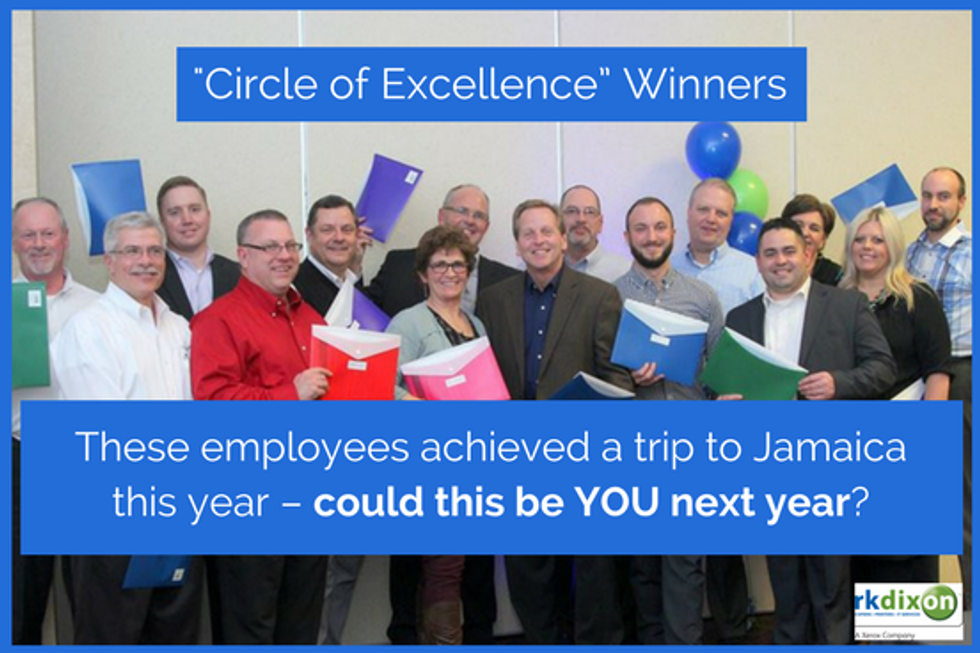 Sales Account Executive Position:
We have 5 openings for Sales Account Executives to join either our Springfield, Rockford, Davenport, Champaign or Des Moines sales teams. You will be responsible for driving new business revenues.
To be successful in this role you will need to demonstrate the following skills and expertise:
Strategic Planning & Business Development
Articulate and position RK Dixon products, services and solutions to key decision makers
Secure new business and expand business with current customers
Interprets and analyzes research and competitive intelligence to understand the market drivers and business opportunities
Crafts complex proposals and business solutions with a high degree of confidence and strategic thought
Propose and close sales that achieve total revenue growth, profit and customer satisfaction plans
Keep abreast of changes in technology and understanding of basic user abilities
Internal & External Customer Focus
Practices the 360 Selling Process by analyzing the customer's business communication requirements, and develops customized solutions.
Serves as the first line of contact with customers responsible to assist in the creation and maintenance of accurate paperwork on each sale.
Manages territory by protecting and increasing a profitable revenue stream within current accounts.
Participate in planned in person account reviews.
Maintain prospecting/ customer database (i.e. Sherpa) to maintain a record of all activities inside of each account system.
Sustain sales activities; appointments, demos, proposals, cold calls, dials and database updates
Ensure customer satisfaction, both through the sales phase and consistently after the sale. Maintain current customer relationships through visits, calls and quarterly reviews
Promptly enter all prospect information and customer updates in our CRM database system
Analytical & Critical Thinking
Interprets market data and financial reports to inform overall sales plan
Consolidates and summarizes performance data to shape ongoing business development strategies
Is proficient in understanding key drivers within appropriate markets
Evaluates current state, customer satisfaction and completeness of strategy implementation along with next steps in advancing the account.
Reviews leads, pending orders and lease upgrades, developing action plans to progress each cycle.
Meet forecasting objectives by keeping timely & accurate forecasts on account assignment
Develop and submit an annual business plan including revenue and profit goals, targeted accounts and marketing strategies
Work with other divisions to participate in all cross-selling opportunities and to maximize selling potential within the company
Sales Account Executive Desired Competencies and Experience
Bachelors or other 4-year degree preferred but not required
Previous business-to-business sales experience or internship preferred but not required
Excellent communication skills - oral, written and presentation
Proficiency using MS Office, e.g., PowerPoint, Excel and Word and the internet for research
Personal drive and internal motivation towards high achievement
Ability to work collaboratively and effectively in a team-oriented environment
Demonstrated flexibility and adaptability; willingness to take risks and try new approaches
Ability to influence, negotiate and gain commitment at all organizational levels
Valid driver's license and minimum levels of auto insurance coverage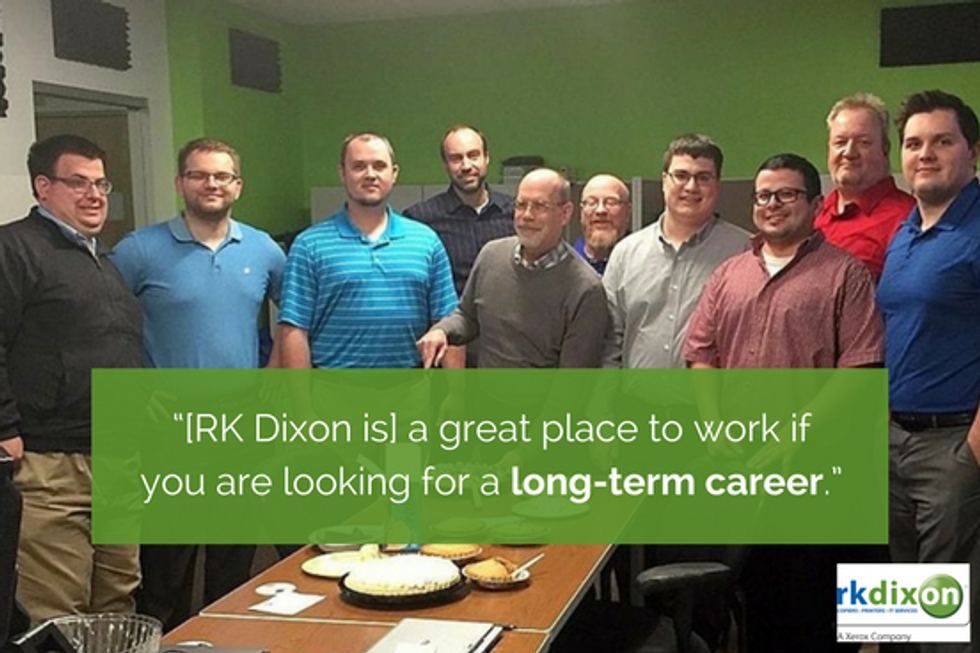 P.S. - We Offer the BEST Sales Account Executive Training & Development
Every new Sales Account Executive will complete an extensive (paid) training program that is geared toward sales skills, database management; customer focused selling, software and product application skills and certifications. You have access to over a thousand hours of online courses through Xerox with topics as diverse as Product Knowledge, Sales, and Project Management Programs are taught by Corporate Sales Trainers as well as certified employees who are experts in the industry subject-matter.
RK Dixon is an Equal Opportunity Employer and a drug-free work place
If you are interested in different sales opportunities,
read about other Xerox subsidiaries in other parts of the country.