Popular
How To Use Informational Interviews To Land Your Dream Job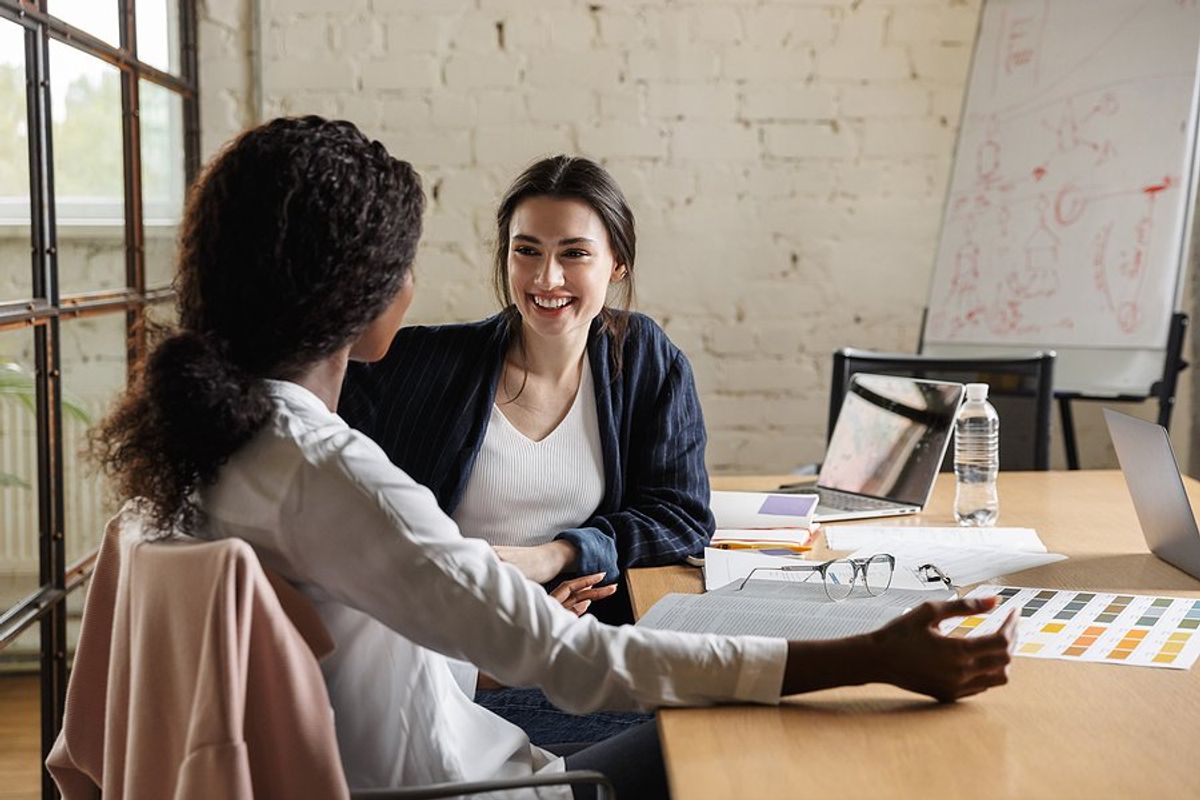 Bigstock
When there's a company you really want to work for and you've applied and applied and you don't get any results, the first thing I ask is how many informational interviews have you done with people who work at this company?
---
Informational interviews are not job interviews. They are interviews where you are asking that person for guidance or coaching by saying things like...
Can you tell me how you got your job?
What do you think it took to stand out?
What do you think it takes to be successful at the company?
What would you advise me to do to better prepare myself for job interviews?
You're not asking them to refer you to the hiring manager or help you get the job. You're asking them to coach you on being the best version of yourself so that you can be a standout candidate to get the job yourself.
Informational Interviewing Tips
At the end of each informational interview, say, "This was really helpful. Could you introduce me or recommend one person at this company that you think I could also learn a lot from?" What happens is the person always recommends one person, and that's how you get your next informational interview. And you do that over and over and over again.
Now why is this important? Well, they are going to start to give you all the information you need to help you understand what you have to do to stand out and get hired. Also, you're building up your networking connections so that when a recruiter comes across your LinkedIn profile and sees that you're connected to all these people, it increases the chances that you'll actually get a job interview.
Plus, when you're in the job interview, you can say, "I've had the pleasure of talking with so-and-so who works at your company, and they shared (blank)," or "I talked to so-and-so and they told me (blank)." This shows that you are connected to these people and you've listened to what they've said, and this can be one of the best ways to get a job with a company you love.
Let me give you a real-life example. I actually coached a young woman on this. She was a senior in college, and she wanted to work for a very well-known sports company. And so we started this process. We got her her first informational interview, and then she got another one and another one and another one. She graduated from college, applied for jobs, and didn't get any job offers. Then, out of the blue, while she was home, she got a call and it was from a manager at the sports company she'd never met. And this person said, "Hey, I'd like to interview you over the phone. I had a candidate lined up for a job and the candidate dropped out. I need somebody to start ASAP. So I sent a message out to all the managers saying, 'I need somebody with these skills ASAP. Can you think of anyone?' And three different managers messaged me back and recommended you. You clearly made an impression when you were talking to all these people. So I want to interview you." And that's how she got a job with them.
Informational interviewing is so effective when you're trying to get into a dream employer. At Work It DAILY, we teach the framework for informational interviewing. It is an entire module that is part of our interview prep course. We take you through the interview process from the eyes of the hiring manager so that we can prepare you to do the right things before the interview, during the interview, after the interview, and throughout the whole process. And part of that is also knowing how to do informational interviewing.
If you would like access to our interview prep course, become a Work It DAILY member today.Sign up for our 7-day FREE trial and see how easy it is to get the results you want and deserve.
Good luck, and go get 'em!