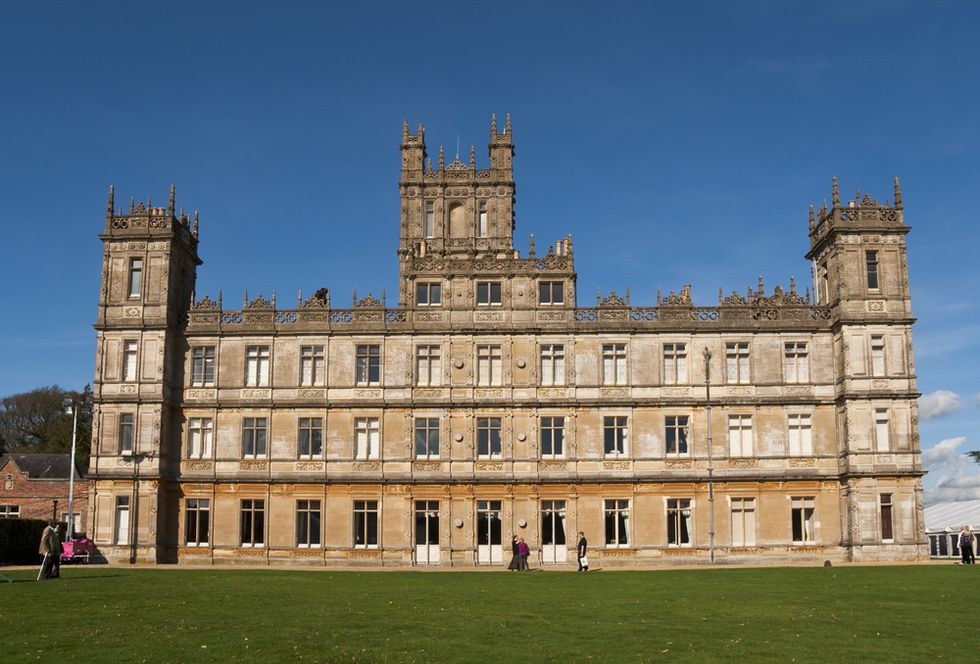 In the final season's second episode to Masterpiece's award-winning Downton Abbey, under-butler Thomas Barrow, convinced he will be one of the first of the staff to be let go because of rumored staff reductions at the Abbey, goes on an interview for an assistant butler job. While viewers are not presented with the entire interview, there's enough portrayed to draw some important lessons for job seekers. Related: Job Seekers: Prepare For Bad Interview Questions Thomas's attitude toward the interview is obvious before it begins. When a fellow member of the "downstairs staff" wishes him good luck before his interview he responds: "If I was lucky, I wouldn't be leaving." While the interview segment portrayed is short, it contains some interesting dialogue. Responding to a question as to why he's leaving Downton Abbey, his response is short: "It seems like the right time for a move." He then asks, in a slightly condescending tone, "Tell me Mr. Moore, what exactly is an assistant butler. I'm not familiar with the term." When told the job combines the duties of an under-butler, a footman, and a chauffeur, Thomas is told that "I think you need to climb off that high horse," and he responds with "Goodness, this is a job for a one-man band." His response, including the non-verbal tone, prompts Mr. Moore to respond with "You're a delicate lookin' fellow aren't you?" After what today would be considered an illegal question about whether or not Thomas is married (he isn't), Mr. Moore ends the interview with "All right Mr. Barrow, I've got enough. We'll let you know." Again the non-verbal tone and look tell the story that he's being dismissed. Even in this short segment, there are four classical and powerful messages, on attitude and preparation. Thomas Barrow is unhappy about his potential dismissal from the Abbey. He transfers that to a decision to be clearly unhappy about looking for a new job. The first message is a positive note. Thomas, thinking he's going to be dismissed, immediately starts looking for a new job. We see him studying the ads in a newspaper. A timeless message for sure. We know that the best time to be looking for a new job is while you still have one. At least, Thomas faces that reality. The second point is also a reality that's timeless. People lose jobs frequently for reasons unrelated to their performance. Today we talk about how technology is eliminating jobs, how online shopping is closing retails stores and eliminating 1000's of jobs. So in 1925, Thomas Barrow is facing the potential loss of his job caused by changing social, cultural, and economic factors. History repeats itself. Thomas's first problem is one common with some job seekers today. Attitude is key, and a hiring manager will read a poor attitude within seconds, and it will influence the entire interview. This was beautifully portrayed in just a few minutes on Downton Abbey. You can see from Thomas's non-verbals and responses that he is not looking at this interview positively. Kelli Barrett is a Broadway actor who's written some wonderful articles aimed at actors but perfectly on target for all job seekers. In one of the best, she argues that actors must "love the audition" even if it's the most frustrating, time-consuming process that results in an overwhelming majority of rejections. If actors need to "love the audition," job seekers need to "love the interview." Thomas needs to "love" that interview even as he's upset by the possible situation he's facing. Thomas Barrow is easy to dislike as a character on Downton Abbey. Faced with a hiring decision – with a thorough job of interviewing him and checking his background, few would hire him. However, Thomas Barrow does have some significant accomplishments in his previous five years at the Abbey. But he's unprepared and unwilling to present these during his interview. And that's the second lesson from this incident. Unprepared, he fumbles with his answers and instead becomes aggressive toward his potential new boss. With the first question, why is he leaving the Abbey, he avoids the opportunity to present an answer related to his accomplishments and provides an almost sullen "seems like the right time" response. Then when given a golden opportunity to present his wide-ranging talents and accomplishments, his response to the expectations of the new job is the very negative "one-man band" comment. A final, very important point. Thomas Barrow shows absolutely no curiosity about jobs other than his challenge to the title – and no genuine curiosity about the challenges being faced by his potential boss. His interviewer lays out the need for changes, providing Barrow with a great opportunity to not only show his interest in the position but his willingness to meet the new challenges. Attitude, preparation, and accomplishments – three critical elements of anyone's, anytime, success in a job search. Portrayed beautifully here in a segment from Downton Abbey.
---
Related Posts
How To Create SMART Goals
Set And Achieve SMART Goals
Promotion Killers: Weak Goals
About the author
Jim Schreier is a management consultant with extensive experience in job search techniques and counseling. He also focuses on drawing leadership and career message from the performing arts. Visit his website at
here.
Disclosure: This post is sponsored by a CAREEREALISM-approved expert. You can learn more about expert posts
here
.
Photo Credit: Shutterstock