Instagram
Are you looking for a career that makes an impact on the healthcare industry? You may want to check out some career options at Phreesia.
Here's some information about what it's like to work at Phreesia.
---
What Is Phreesia?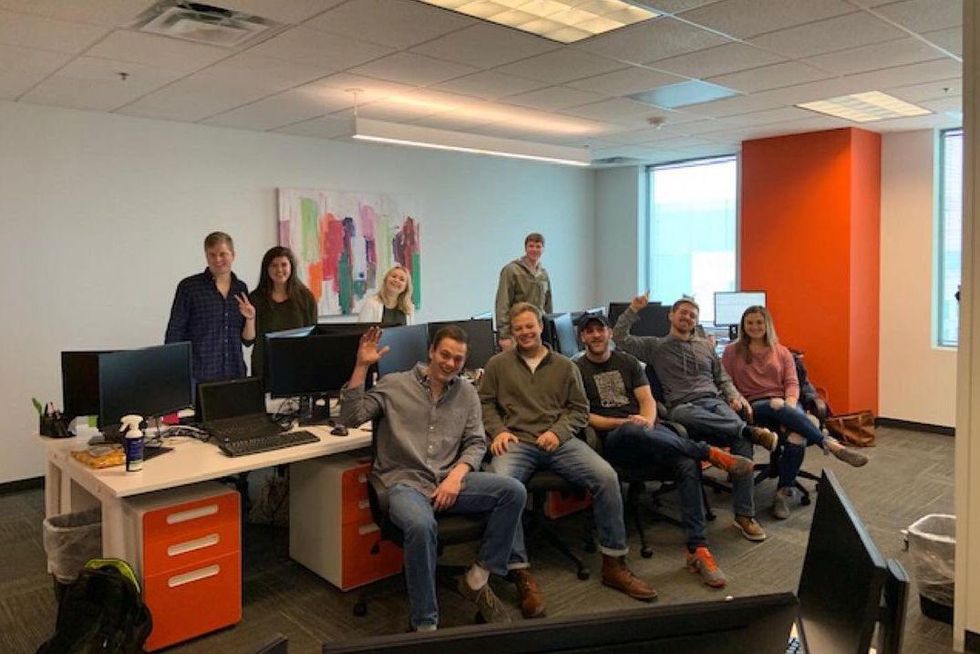 Instagram
Phreesia is a technology company that's focused on improving healthcare.
"Phreesia helps medical groups and health systems leverage patient intake to achieve their strategic objectives. When we founded Phreesia in 2005, we saw an opportunity to put innovative technology into the hands of patients to automate check-in and streamline front-office workflow. Over the last decade, our platform has evolved as we incorporated eligibility and benefits verification, built our own payments platform, and integrated with the leading practice management and electronic medical record systems," the company states.

Phreesia currently facilitates more than 54 million patient visits annually through a robust platform of applications, including patient registration, revenue cycle, clinical support, appointments, and patient activation.
Phreesia is headquartered in Raleigh, North Carolina, and has a Canadian office in Ottawa, Ontario. The company also has a large remote workforce.
Job Opportunities At Phreesia 
@workitdaily

Reply to @whyemm remote jobs in US & Canada #workitdaily #DontSweatIt #jobtok #jobportalabroad #remotejobs #remotejibs #BiggerIsBetter #hiringnow
Common job openings at Phreesia include career opportunities in business systems & IT, clinical engagement, corporate, customer solutions, engineering, finance, life sciences, marketing, and sales.
The job interview process at Phreesia varies by position, but some applicants report at least three rounds of interviews, including a phone screen, interview with a manager, and an interview with multiple Phreesia team members, according to employee reviews on Glassdoor.com.
What It's Like To Work At Phreesia

Phreesia has a rating of 4.2/5 on Glassdoor.com and has won multiple awards in the past for its products and company culture, including being ranked as the #1 company in patient intake management by KLAS Research in 2020 and 2021. The company has also been recognized as a Modern Healthcare Best Places To Work and was named to the Bloomberg Gender-Equality Index in 2021.
Phreesia prides itself on having an inclusive work environment and has employee resource groups available for women, African Americans, Latinos, LGBTQ+, Asians, and Middle Eastern/North African employees.
"Phreesia is an equal opportunity and affirmative action employer. We embrace diversity and promote an inclusive culture where all employees feel safe and free to express their identity. Phreesia recognizes and leverages employee diversity to improve the quality of our innovation, collaboration and relationships. We believe that when people feel respected, included, valued and connected every day, they are able to be their best selves at work," the company states.

Some of Phreesia's benefits and perks include:
Unlimited paid time off
Flexible work options
Monthly fitness stipend
Tuition and certification reimbursement (as well as other professional development opportunities)
Careers At Phreesia 
If you're interested in working at Phreesia, visit the company's careers page to learn more.