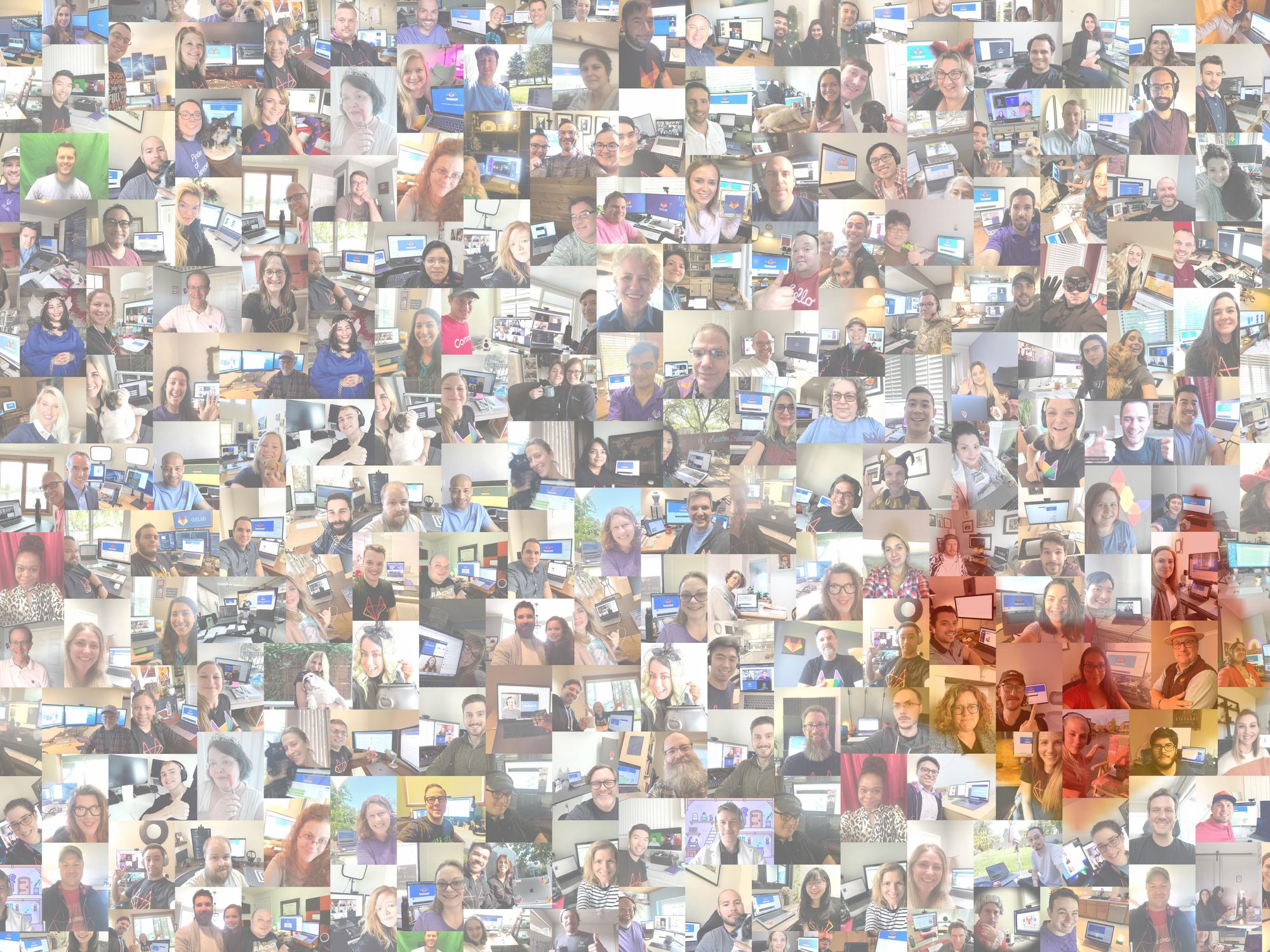 GitLab.com
GitLab is a global company that's proud of its all-remote workforce structure and believes that it has built a winning formula.
Are you looking for a remote work opportunity? Here's a snapshot of career opportunities at GitLab.
---
Who Is GitLab? 
GitLab is a DevOps (development and operations) platform known for having one of the world's largest all-remote workforce. While many companies have their DevOps lifecycles spread across a number of applications, GitLab allows a company's entire DevOps to be on one platform.
GitLab is "built from the ground up as a single application for all stages of the DevOps lifecycle enabling Product, Development, QA, Security, and Operations teams to work concurrently on the same project. GitLab provides a single data store, one user interface, and one permission model across the DevOps lifecycle. This allows teams to significantly reduce cycle times through more efficient collaboration and enhanced focus," the company states on its website.
More than 100,000 organizations from startups to global enterprises, including Ticketmaster, Jaguar Land Rover, NASDAQ, Dish Network, and Comcast, trust GitLab to deliver great software faster.

GitLab facts and figures:

Founded in 2011
1312 all-remote team members
Located in 66 countries
Over 30 million estimated registered users
Job Opportunities At GitLab
@workitdaily

Reply to @msahove #workitdaily #jobportalabroad #90saesthetic #nowlookatthis #hiring #remote #remotework #careeradvice #jobtok #jobsearch #careertok
Common job openings at GitLab include career opportunities in customer support, development, security, software engineering, data engineering, user experience, accounting & finance, marketing & sales, customer success, and field operations, to name a few.
The job interview process at GitLab starts with a phone screen, and from there some positions require a technical interview. Those who advance in the process could face multiple rounds of interviews, depending on the job they're trying to land.
What It's Like To Work At GitLab
GitLab has customers around the world and the company's global, all-remote workforce reflects the needs of its customers. Remote work gives GitLab employees the ability to work wherever and whenever they want.
"But there's more to our all-remote culture than the daily flexibility it provides. By nature, having no offices or headquarters makes us more inclusive, more transparent, and more efficient in everything we do. With a team spread across over 60 countries around the globe, we invite diverse perspectives, we document everything, and we collaborate asynchronously," the company states.
Despite being an entirely remote company, GitLab wants its workforce to feel connected, and the company tries to get its workforce together every nine months at an event called GitLab Contribute. Past GitLab Contribute events have been held in Austin, Mexico, Greece, South Africa, and New Orleans. The event is voluntary but an opportunity for GitLab employees to get to know each other.
GitLab also offers travel grants for employees to visit co-workers (temporarily suspended due to COVID-19) and GitLab teams frequently hold virtual coffee chats for additional socialization.
GitLab has a culture score of 4.9/5 on job board website Comparably.com. Comparably has also recognized GitLab for work-life balance, benefits & perks, compensation, happiness, professional development, leadership, and diversity.
Other GitLab benefits and perks:
The company will pay for remote work needs
Paid time off
GitLab employees are eligible for a $10,000 annual reimbursement for professional development
Parental leave - up to 16 weeks with 100% paid time off
Careers At GitLab
If you're interested in working at GitLab, visit the company's careers page to learn more.