Popular
GoDaddy Is Hiring To Meet The Growing Demand Of Entrepreneurs Globally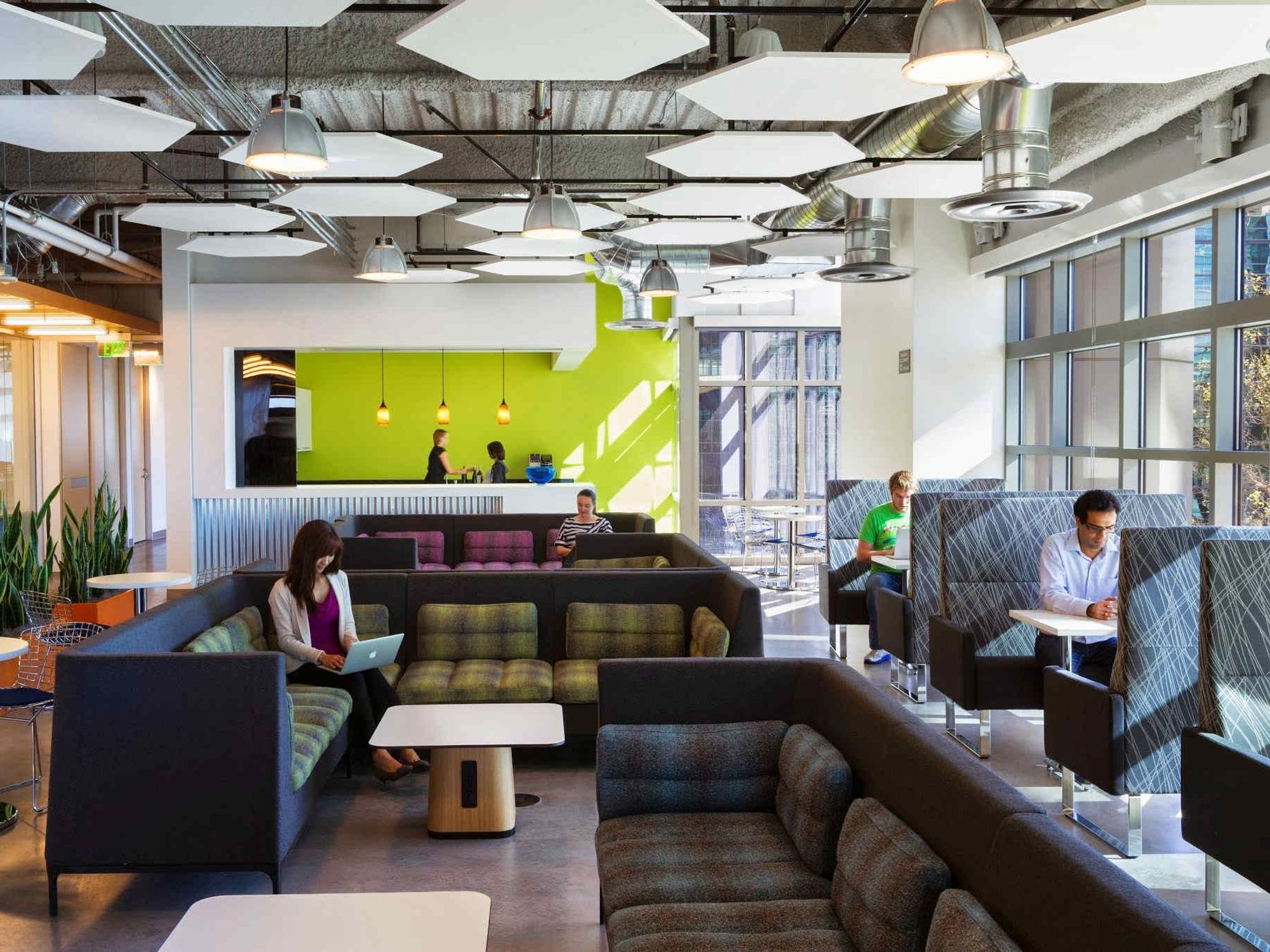 GoDaddy.com
GoDaddy has grown in many different ways as a company since it launched in 1997, and it's looking to add new employees to its workforce that are willing to grow with the company.
---
What's New At GoDaddy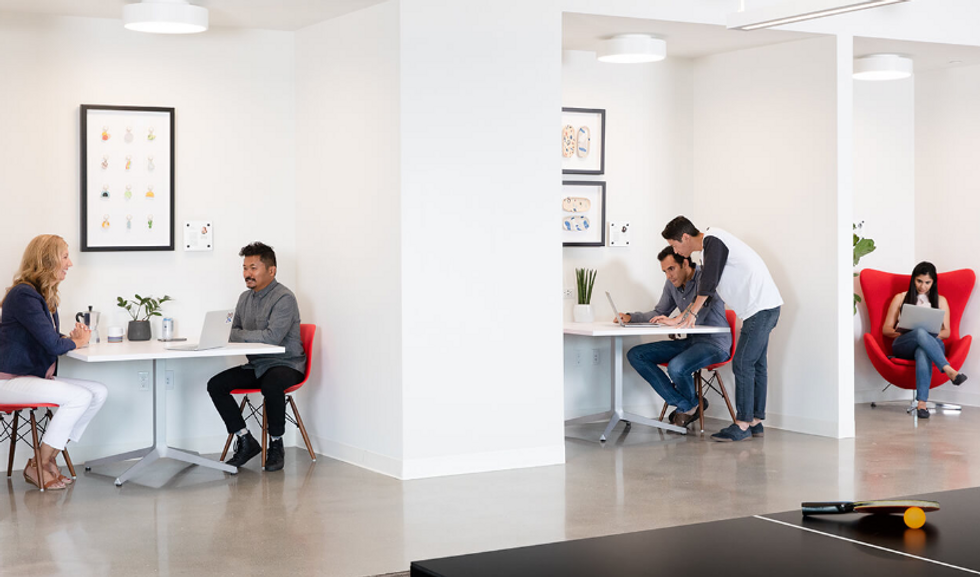 GoDaddy.com
GoDaddy is the world's largest web services platform for entrepreneurs around the globe and the company's mission is to empower its worldwide community of 20+ million customers—and entrepreneurs everywhere—by giving them all the help and tools they need to grow online.
While GoDaddy's mission hasn't changed through the years, the way it approaches that mission has. In 2020, the company went through a major rebrand emphasizing the "Go" in its logo to celebrate the go-getter spirit of everyday entrepreneurs from all walks of life, backgrounds, and cultures, and how the company brings them all together through technology to serve them.
This go-getter spirit also reflects GoDaddy's diverse and global workforce as they hustle to meet the needs of its customers.
GoDaddy currently:
Employs over 9,000 people
Serves over 20 million everyday entrepreneurs
Is trusted with over 82 million customer website domain names
What GoDaddy Is Looking For In An Employee
@workitdaily

Reply to @makeitblueadisneyadv remote jobs pt 🤷🏻‍♀️ #workitdaily #learnwithme #disability #hiring #jobportalabroad #sheesh #disabilitytiktok #9to5
GoDaddy is headquartered in Scottsdale, Arizona, and has over 30 other U.S. and international offices, along with remote work positions.
Working at GoDaddy may be a good career fit for you if you're looking for a career as an engineer who loves to build technology. GoDaddy is also looking to fill positions in corporate/human resources, user experience, product management, sales, business analytics, and IT operations, to name a few opportunities.
If you have a passion for customer service, you may want to consider a career as a GoDaddy Guide, which is the company's award-winning 24/7 customer support team that helps customers across 55 countries and 30 languages.
Students interested in exploring a career at GoDaddy can take advantage of many internship opportunities at the company. Internship participants are provided with fully furnished corporate housing and relocation costs.
"We always hire interns with the intent of bringing them back for a second internship or converting them to full-time, pending their graduation and performance goals during the internship. In 2019, 80% of eligible interns converted to full-time roles," the company states on its website.
3 Ways GoDaddy Empowers Its Employees
1. GoDaddy encourages employees to work a side hustle.
Do you help small businesses with their graphic design efforts or have a successful tutoring business?
GoDaddy encourages all of its employees to continue pursuing their passions or working their side hustles, as long as it doesn't conflict or interfere with their roles at GoDaddy. The company's philosophy is that many of its customers are entrepreneurs building businesses off of their passions, and they want to encourage that same spirit in employees.
The company often reminds employees that it has resources that can help them build their side hustle businesses, and even has an employee resource group (ERG) called "Entrepreneurs in Tech" that serves as a shared space for employees who have a side hustle to learn from one another, access resources, and get the needed support for working full-time and running their own business.
Speaking of employee resource groups...
2. GoDaddy has built communities within the workforce.

Like many employers, GoDaddy has a multi-pronged, and ongoing, process to build a more inclusive and diverse workforce. The company's efforts include publishing its pay, gender, and ethnicity statistics on a yearly basis. Each year has shown better results, to the point that the company was asked to share its best practices at the White House to help other companies strive for equal pay.
GoDaddy has won awards for diversity and as a top workplace for women and the LGBTQA+ community, and particularly excels with its strong employee resource groups, which include:
Abilities in Tech - This group supports employees and their families with special needs. The group's goal is to change "challenge" into "success" and spark positive conversation around special needs to create an environment of understanding. Additionally, it helps folks connect to the resources they need to thrive.
Fitness in Tech - This group brings all GoDaddy employees together to promote a healthy mindset and lifestyle through energizing movement, motivational wisdom, and organizing active company outings and events.
GoDaddyGreen - This group raises awareness by educating employees about environmental issues to inspire them to make more sustainable decisions.
Other ERGs aimed at empowering employees, fostering employee growth, encouraging diversity, and helping with employee recruiting and retention include: Asians in Tech, Black in Tech, LatinX in Tech, United (LGBTQ+), Veterans in Tech, and Women in Tech.
3. GoDaddy offers a competitive employee benefits package.
Many of GoDaddy's benefits are focused on helping their employees be comfortable in their careers and own well-being. Here's an example of some of those benefits.
Family-friendly options like daycare subsidy, paid parental leave, adoption assistance, and fertility coverage
Shares of GDDY stock through grants and employee stock purchase program
Professional development & tuition support
Benefits fairs, flu shots, wellness perks
Empower by GoDaddy matches charitable grants and offers volunteer opportunities
Careers Opportunities At GoDaddy
If you're interested in working at GoDaddy, visit the company's careers page to learn more.