Employee submitted photo on Glassdoor.com
Imagine having the convenience of selecting alcohol from the comfort of home and having it delivered right to your door! Drizly provides that convenience and is currently growing its team.
Here's a snapshot of what it's like working at Drizly.
---
Who Is Drizly?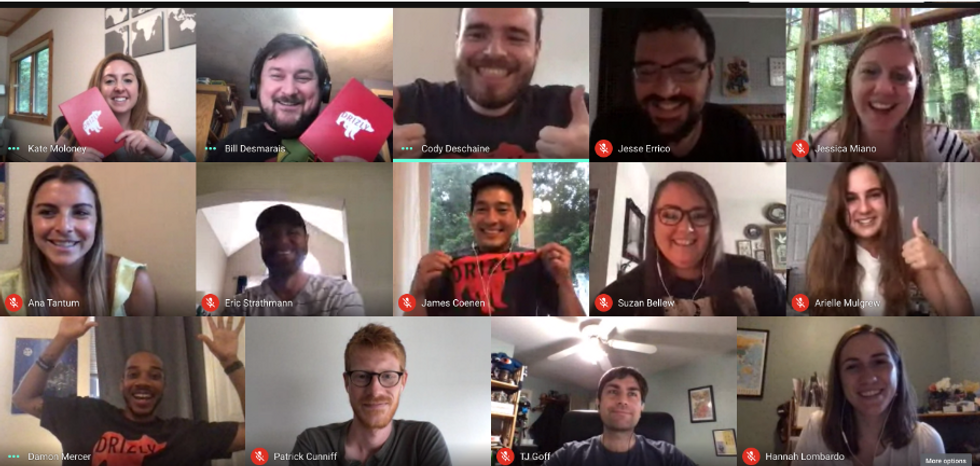 Drizly.com
Drizly is North America's largest e-commerce alcohol marketplace where customers shop for beer, wine, and spirits.
Drizly offers on-demand or scheduled delivery, and partners with retailers in 1,400+ cities to offer consumers of legal drinking age a personalized shopping experience. Drizly also partners with retailers to bring their shelves online, helping them reach new customers, tap into key market and customer insights, and diversify their business to grow sales.
Drizly was founded in 2012 and is headquartered in Boston, Massachusetts. The company also has an office in Denver, Colorado, but the bulk of the company's workforce is remote.
Job Opportunities At Drizly 
Drizly has remote work opportunities available across North America (except Colorado).
Career opportunities at Drizly include jobs in customer experience, marketing, brand sales, analytics and data science, retail sales, account management, software engineering, and human resources, to name a few.
Drizly has a very particular hiring process to ensure that it's hiring a talented and diverse workforce. During the application process, the company asks that applicants remove all personal identifying information from their resumes before uploading in an effort to remove any potential unconscious bias from the resume review process.
Those who have their resumes selected will then be invited to have a 30-minute introductory conversation with a talent partner. Candidates who pass this screen are then sent a blind assessment (a brief assignment specific to a role). The assessment is then submitted to the hiring manager "blind" (without any personal identifying information), to mitigate bias.
The next step in the interview process is meeting with the hiring manager, and the final round of interviews is with Drizly team members and may include a brief assignment. Candidates that make it to the final round of interviews will either receive a job offer or feedback from their talent partner.
What It's Like To Work At Drizly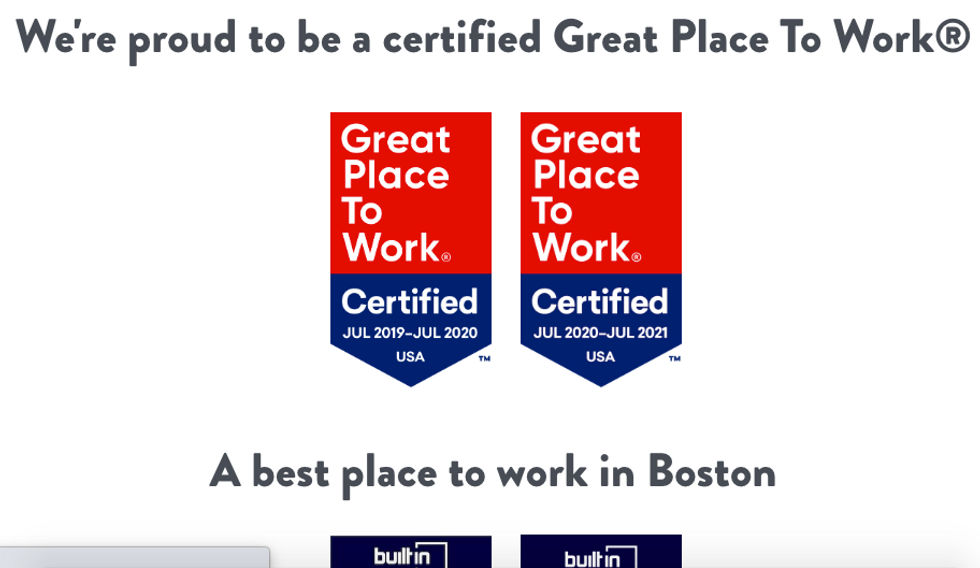 Drizly was certified as a Great Place to Work® in 2020 and 2021 and was also recognized by tech website Built In as a great midsize company to work at in Boston in 2020 and 2021.
Drizly earned a culture score of 4.4/5 on job board site Comparably.com.
Drizly's hiring process is meant to foster an environment of diversity and inclusion and the company continues this effort by frequently survey employees and closely tracking numbers. There are also a number of affinity groups available to Drizly employees.
Other Drizly benefits and perks include:
Work-from-home stipend
Fitness classes
Parental leave
Referral bonuses
Careers At Drizly
To learn more about what it's like working at Drizly, visit the company's careers page.