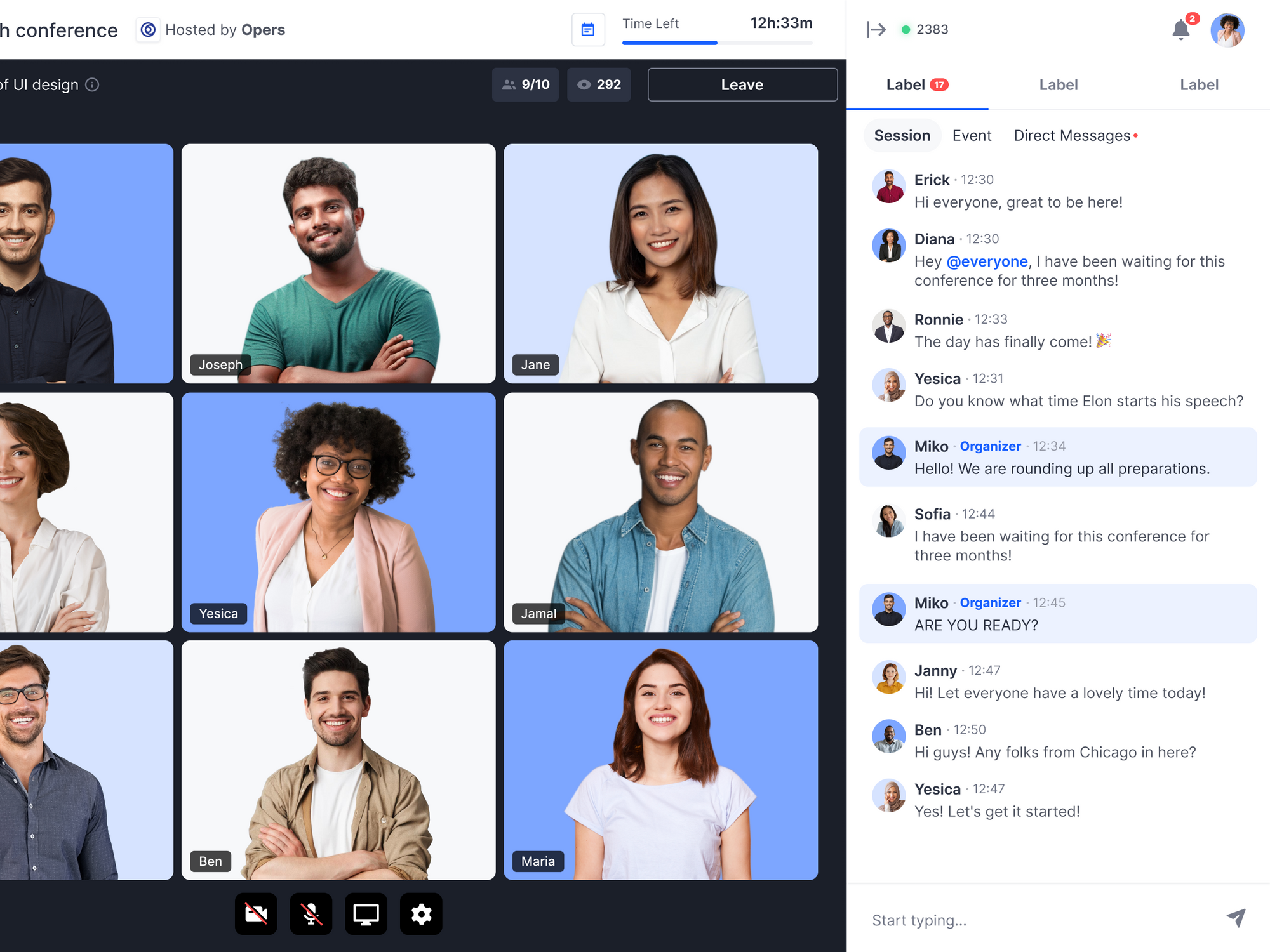 Hopin.com
In a world where more and more things are being done remotely, Hopin is trying to be a leader in hosting virtual events while maintaining a strong virtual workforce.
Want to know what it's like to work at Hopin? Here's a company snapshot!
---
Who Is Hopin?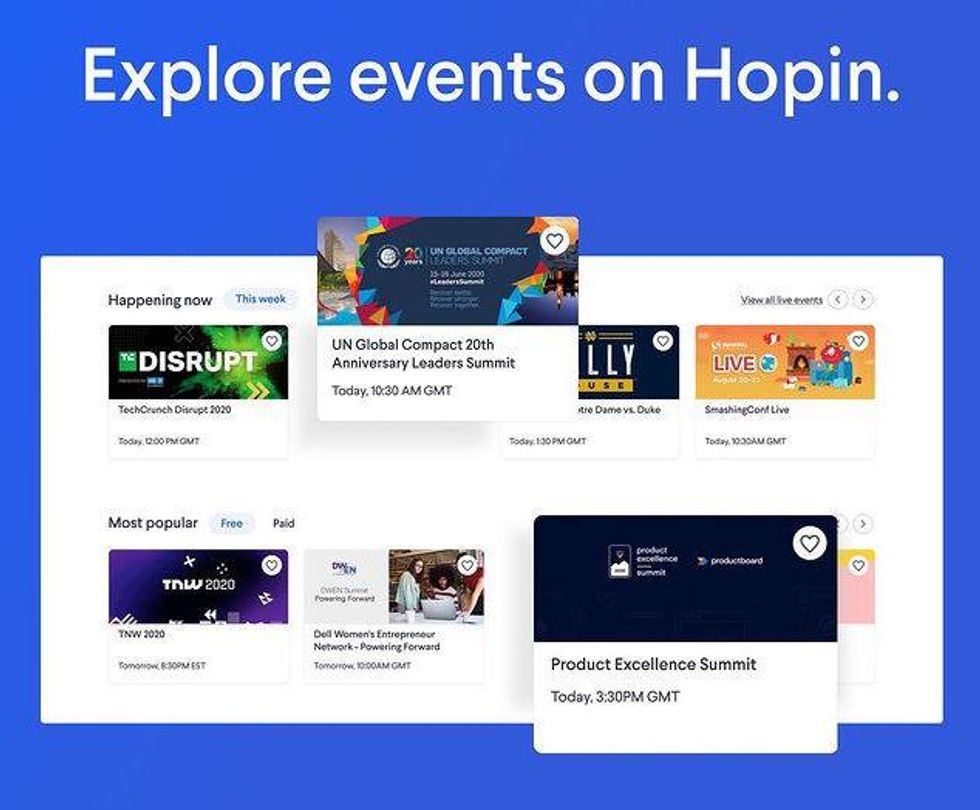 Hopin is a virtual events platform that aims to give organizers the ability to recreate the in-person event experience as closely as possible, but online and all in one place.
"At Hopin, our mission is to provide a safe, sustainable, and accessible way for people to host and attend events by building the best online events platform in the world," says the company's mission statement.

While COVID-19 has increased the need for virtual events, Hopin set out on its mission long before the pandemic changed consumer habits. When Hopin was founded in 2019, one of its main goals was to make events more accessible to everyone, understanding that travel can sometimes be an obstacle.
In addition, the company wanted to crack down on the environmental impact that physical events have, noting that a high volume of large in-person events are significant contributors to CO2 emissions, pollution, and wasted food and water.
Hopin has grown from 1,394 events hosted in January 2019 to 48,000 events hosted in January 2021.
Businesses use Hopin's platform for conferences & summits, expos & tradeshows, recruiting & career fairs, training & workshops, social gatherings, and networking. Some of Hopin's clients include The Atlantic, The Information, Miro, and Womentech Network.
What Is Hopin Hiring For?
Hopin is a global company with a remote workforce and is usually hiring for remote positions around the world.
Career opportunities at Hopin include jobs in sales, customer experience, engineering, finance & legal, business operations, and marketing, to name a few.
The job interview process at Hopin typically includes three rounds of interviews, according to reviews on job board site Glassdoor.com.
There's an initial phone screen by a recruiter, a more technical interview with someone involved in the department you're applying to, and an interview centered around company culture.
What It's Like To Work At Hopin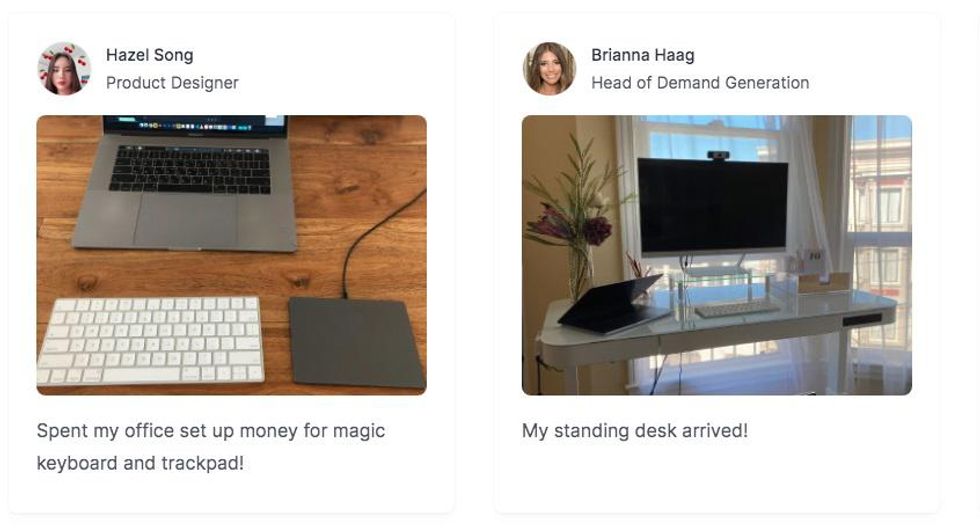 Hopin.com
As previously stated, Hopin's workforce is entirely remote which gives the company a lot of flexibility.
"Just as Hopin events are creative, diverse, and empowering, so too is our company. We believe collaboration is the key to success, no matter how many hats we have to wear. Each team member has a huge opportunity to make a big impact, and together, as a distributed and connected team, we support each other in every area of the company to achieve it," the company states.
Hopin has a 4.7/5 rating on Glassdoor.
Benefits and perks of working at Hopin:
$800 to set up your home office
Unlimited vacation & flexible work hours
The ability to work from anywhere in the world
Careers At Hopin
To learn more about working at Hopin, visit the company's careers page.