5 Leadership Tips From An International VP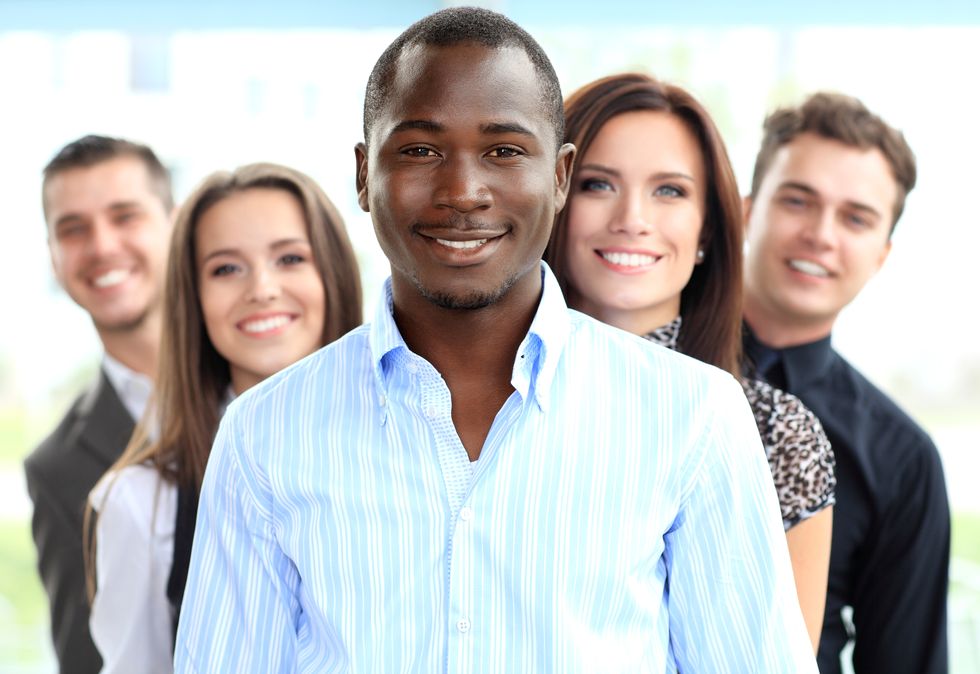 Leading a team is a challenging thing, especially if it's your first time as a manager. It's no longer just about your ability to do great work. Inspiring other people to perform at a high level takes a completely different skill set, but it's not complicated. We spoke with Tobey Gonnerman, the VP Purchasing at Fusion Worldwide about the keys to his success.
---
Tobey's Background
Gonnerman started at
Fusion
as a Purchasing Manager in 2005. He moved to Amsterdam in 2009 to help grow the EMEA business (Europe, Middle East, Africa). Later that same year, he was promoted to VP Purchasing. Upon moving across the pond, he was responsible for managing all trading activity in EMEA and growing what had been a small satellite office. The company had four people at the time, and it's now up to 15 employees. That office pulls in more than 25% of Fusion Worldwide's global sales each year.
5 Leadership Tips to be a Better Manager
Here are five leadership tips Gonnerman shared with us that will help you become a better manager:
1. Lead By Example
"Leading by example is the most effective means of getting a high-level of commitment and effort from others," Gonnerman says.
Why
: It's hard to explain things clearly sometimes, especially when you're dealing with complicated processes.
Try This
: Show someone how to do it with an example.
2. Don't Underestimate Others
"Don't underestimate others' capabilities and realize that growth and excellence in team members makes for a stronger overall team," Tobey added.
Why
: If you can't trust the people on your team, none of you can accomplish great things.
Try This
: Make sure the people working on your team know you have their backs.
3. Communicate Well
"A breakdown in communication is the root cause of 95% of all issues," Gonnerman noted. "Strong communication limits issues and strengthens focus."
Why
: If everyone has the same understanding, they can all pull in the same.
Try This
: Make things as clear as you can upfront.
4. Don't Assume
"Despite significant cultural and language differences, the personnel, processes, pace, and creation of business in all regions is remarkably similar," Gonnerman says. "Approaching business in different regions with preconceived notions of regional barriers is a big mistake."
Why
: Despite the many stereotypes out there, people are more similar than they are different.
Try This
: Don't make any large assumptions. Let data and the experiences of your team guide your evaluation.
5. Don't Just Talk, Do
"People tell you a lot more about themselves through their actions (or lack thereof) than they ever will through conversation," Tobey emphasized.
Why
: It's easy to talk a big game. Following through with your promises is much easier on others.
Try This
: Make it easier on others by giving them even more than you promised.
P.S. The Secret Sauce
Expanding your responsibilities allows you to use your industry and company experience on a larger scale. Gonnerman was able to parlay his expertise into a much larger role, once his bosses realized how quickly he could learn from his past.
Why
: If what you're doing is more important or you're dealing with more people, you can spread your ideas further and faster.
Try This
: Take on a small project that no one is expecting you to. Do it well, then take on a larger project and repeat the process. The more you do that, the harder it will be for your boss to NOT give you a promotion.
Want An Opportunity To Lead?
Fusion Worldwide
is looking for Sales Account Managers in three locations: Boston, Amsterdam and Singapore (among other open jobs). Plenty of promotions have been offered to high-performers within the company in the past, so a crack at being a leader by title could be in your near future. There's a
Sales Account Manager job in Amsterdam
waiting for you!
Learn more about Fusion Worldwide.
Related Posts
6 Signs It's Time To Leave A Stable Sales Job
5 Must-Have Qualities Of Six-Figure Salespeople
4 Qualities Great Salespeople Avoid
3 Reasons Women Make Great Salespeople
3 Reasons Recruiters Make Great Salespeople
Want to show off all of the great qualities of YOUR company and target the best job candidates? Find out how.
Disclosure: This is a sponsored post. It was written and approved by our editorial staff to ensure it meets CAREEREALISM Media's editorial standards. You can learn more about our
writing requirements here
and
view our full disclosure policy here
.
Photo Credit:
Shutterstock