LinkedIn
3 Reasons LinkedIn Is Crucial During Your Job Search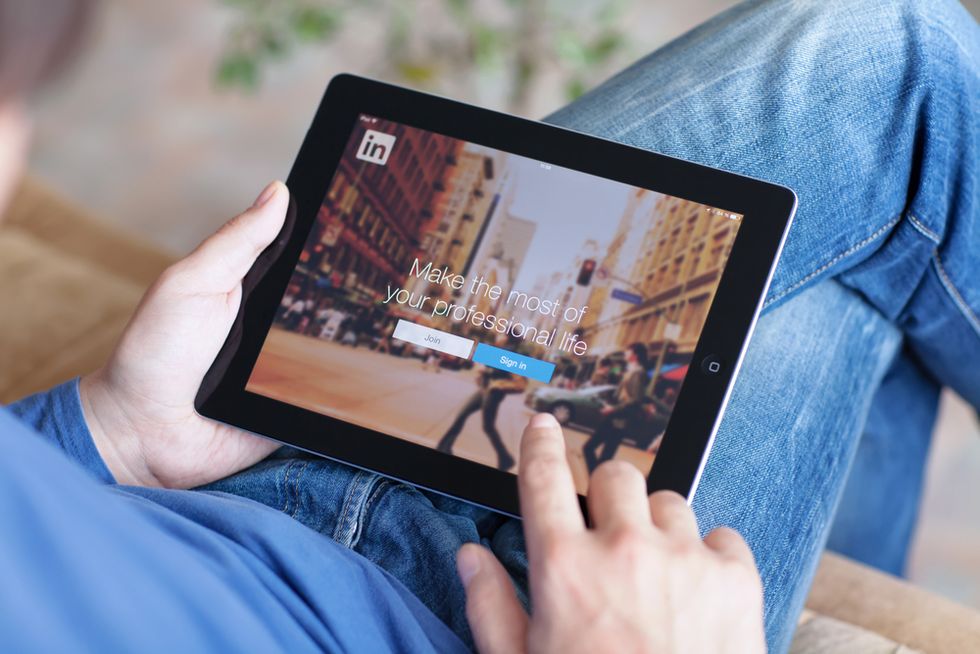 I recently offered a presentation to a group of about 50 mid-career job seekers on the topic of social media usage while job hunting. I urged them to get savvy about their social media footprint, and I offered that recruiters and hiring managers are increasingly checking out candidates on the Internet. The top three social media sites, at least for the moment, are Facebook, Twitter, and LinkedIn. Related: 6 Things Recruiters Want To See On Your LinkedIn Profile I don't dispute that Facebook and Twitter can be useful to the savvy job seeker, but I remain an avid proponent for having a strong LinkedIn profile as a first priority for the average job seeker. (I offer a workshop on how to use LinkedIn during one's job search.)
---
There are 3 distinct reasons why LinkedIn is crucial to you during your job search:
LinkedIn is the "professional" showcase for you as a candidate for any job or promotion.
This is the site where you post information that is only pertinent to who you are professionally in the world of work. LinkedIn is where you want to make your profile shine and stand out from others who have similar (or even better) credentials than you may have. Let's face facts: it doesn't matter how great a candidate you are for a particular job if you can't get a call. If you don't have a stand out LinkedIn profile, you will never even get a look.
LinkedIn is where you can create numerous critical connections and build a powerful network.
Optimize your profile so that you can look like the standout candidate that you are. Use LinkedIn for establishing important connections with people who may be in a position to help you shorten your job search. Build a series of connections with people who know you professionally and can vouch for your good work in previous jobs. Connect with previous employers (if they will agree to connect with you) and colleagues from previous job sites. When it is appropriate, ask for—and provide—endorsements. The Law of Reciprocity provides that if you offer endorsements of others, your endorsements will begin to build up. Having endorsements provides the impression that you are, in fact, someone who can do a particular job or that you have a specific set of skills. In addition to building endorsements, however, you also want to use your LinkedIn connections to rekindle old relationships with individuals who may have moved into influential positions inside their company. If they discover that you are available, it is possible that they might know of a job in their company that would be right for you, or they may know someone with whom they can connect you who does. LinkedIn provides a rich (even though it is virtual) way to build acquaintances and create solid professional connections.
You can use Groups to build your credibility and your visibility.
LinkedIn Groups provide a place for professionals in the same industry, or with similar interests to share content, find answers, post and view jobs, make business contacts, and establish themselves as industry experts. You can find Groups to join by using the search feature at the top of your homepage or viewing suggestions of Groups you may like. You can also create a new Group focused on a particular topic or industry. You may join up to 100 different groups. You can participate in Group discussions by liking, commenting upon, or sharing a thread. By doing so, you have an opportunity to raise your visibility on LinkedIn, and that may lead to more connections that could be helpful to you in your search. LinkedIn has become increasingly important to job seekers in recent years. With over 400 million users worldwide, it hasn't reached the scope of Facebook yet, but given that it is growing by two new members per second, it may not be long before that happens. The global economy makes having connections all over the world more necessary, and LinkedIn can assist you with that. Additionally, you can use LinkedIn to help you learn about companies that you might be interested in working for, and you can also use it to search for a job by using its Job Search feature. I know some people who start an account with LinkedIn and then forget about it. That is worse than having no account at all. Do yourself a favor and work on getting your LinkedIn profile up to date and ready for prime time. If you need help, there are resources for getting any level of support you may need. Just do it. You won't be sorry.
This post was originally published at an earlier date.
Related Posts
Time Management: 4 Keys To Avoiding Work-Related Stress
5 Time Management Tips When Juggling Work And School
5 Job Search Time Wasters To Avoid
Kitty Boitnott, Ph.D., NBCT is a former educator turned Career Transition and Job Strategy Coach specializing in working with teachers who are experiencing the painful symptoms of job burnout. She also works with mid-career professionals from all walks of life who find themselves at a career crossroads either by chance or by choice. Learn more about Kitty at
Boitnott Coaching, LLC
.  
Disclosure: This post is sponsored by a CAREEREALISM-approved expert. You can learn more about expert posts
here
.
Photo Credit: Shutterstock