LinkedIn
Your Essential LinkedIn Guide: Harness The Awesomeness
Not long ago, I did a post on why everyone needs a resume. It's the single most valuable bit of career advice I give to clients, friends, and associates. Bottom line there: A resume is a priceless marketing tool one should have at the ready at all times, whether one is a job seeker, an entrenched employee, a freelancer, or even a business owner. The other top piece of career advice I give to anyone who will listen is to get your LinkedIn ducks in a row. In short, being on LinkedIn and using it in the best way to achieve maximum results. Here's your essential LinkedIn Guide:
---
"What's LinkedIn?"
LinkedIn is an online networking site similar in functionality to Facebook, in terms of allowing users to create profiles and interact with others online. LinkedIn is widely accepted by professionals at all levels as the place to maintain a presence and interact with others for business purposes.
"But I'm Not Looking For A Job. Why Do I Need To Be On It?"
LinkedIn is not just helpful for job seekers. Yes, LinkedIn is a job search tool, but it's also a reputation-builder, a marketing tool, and the ultimate online business networking tool. I have personally gotten press opportunities, business partnership possibilities, and many clients through people finding me on LinkedIn. I also used LinkedIn to find and contact sources when I was doing research for the "Entertainment Career Kickstart Kit" I released through Your Industry Insider. And I have connected with people all over the world who contacted me through LinkedIn to ask a question or get help with a professional project. You never know where those friendships could lead, but for now I have a broad reputation related to what I do. If I ever need a job, I'm in good shape.
"Okay, I Get It. What Do I Do?"
There are three elements to maximizing your use of LinkedIn:
1. Your Profile
That is your professional identity. It's your cover letter, resume, business card, elevator pitch, and interview suit all rolled up into one. Your profile MUST have an accurate and descriptive title, a compelling summary, well-written descriptions of your current and previous positions, and an appropriate picture.
Accurate and descriptive title:
This doesn't necessarily have to be your current job title, though it can be. If you have a prestigious title at a recognizable company or if you are just representing your corporate identity, use that. If you want to promote yourself in a broader way, you can use "Marketing Executive" or "Entertainment Industry Professional" or even "Public Relations Expert." But only use expert if you are an expert. Billing yourself as a "PR Expert" five years out of college makes you look silly and is just plain annoying to those who are PR experts who might be in a position to hire you or refer you to someone else. (That's where the "accurate" part comes into play.)
A compelling summary:
If you have a well-written, targeted resume (like all of my former clients do!), you can probably copy the headline section off of the top of that and paste it into the summary section on LinkedIn. If you don't have a well-written, targeted resume, your summary should be a few sentences on your core skills and career trajectory, with an eye toward what you want to get out of your LinkedIn profile. For instance, if you are a Marketing Executive starting to look for your next corporate position or a former marketing executive looking for more consulting work, you might put some version of, "Innovative, forward-thinking marketing professional with experience in the hospitality and tourism industry working with top-tier boutique brands, as well as large corporations, such as Marriott and Hilton. Core strengths include branding, special promotions, and strategy." As you write your summary, think about who might be reading it and what you want from them. Enticing recruiters and hiring executives requires a different tone and different content then if you want to attract consulting clients, press opportunities, or VC funding.
Well-written descriptions of your current and previous positions:
Again, if you have a well-written, targeted resume, the work has basically already been done and you are largely cutting and pasting, only editing due to length and formatting constraints. If not, think about your overall role in each position and what you did, emphasizing accomplishments over duties and really honing in on where you made money or saved money for yourself (as a business owner) or someone else (as an employee or contractor).
An appropriate picture:
Focused, close enough to see your eyes, which should be looking at the camera, smiling (or pleasant-looking if smiling isn't your thing), and professional. No blurry vacation photos with festive hats. No pictures of your cute kids. (Save those for Facebook.) Think about how someone might meet you at a professional networking event. Look like that.
2. Connections
A great profile without a decent number of connections (200+ minimum) is as useful as having a great collection of connections and a lame profile. Which is to say, not very useful at all. So, if you are a rookie, you want to let LinkedIn search your Outlook or Yahoo (or whatever e-mail system you use) to help you find people you know who are already on LinkedIn. And then LinkedIn will suggest other people you might know based on the connections of your existing connection (called 2
nd
and 3
rd
tier connections on LinkedIn). (Awesome, right?) Also, get out the business cards you've been collecting at actual in-person networking events the last year or so and find and connect with those people. Soon you will be blowing by that 200-connection minimum I set for you on your way to being a LinkedIn pro. I myself go to LinkedIn whenever I meet someone new and look them up. Not only do I usually get a better idea of what they do/have done, LinkedIn will also tell me if we have connections in common. (Awesome, #2!) I almost always send my new contacts an invitation to connect, along with a note about our meeting. It's a great way to follow up and also to get them into my permanent "Rolodex." Everyone debates about whether they should only connect with people they have met or know personally or widen the circle to include people in their industry who they have not met — or even the professional world at large. Some people are even offended when people they do not know contact them to connect. Personally, I accept connection invitations from people in my field and others who seem interesting and somehow relevant, especially if they personalize the invitation to connect. I pass on people who have no apparent relevance to me and don't bother to tell me in their invitation note why they want to connect. I also pass on connecting with people who tell me in their invitation message that they want to use me as a job resource. ("Dude, I can't recommend you for a job if I don't know you.")
3. Outreach
Now that you have your profile in shape and are fairly-well connected, it's time to look around LinkedIn, see who else you might know, or want to know. That's where GROUPS come in handy. The local branch of your college alumni association, your offline professional organization, even just a loose organization of people in your field- all of these could be helpful groups to join. You want groups which contain professionals who might be helpful to you, and who you might be able to help by answering their questions, thus building your reputation and potentially getting relevant opportunities you wouldn't otherwise know about if you just built your profile and gathered connections and didn't get out once in a while. I'm going to close (but I could go on quite a bit longer and don't you forget it!) by giving one more example of why LinkedIn is awesome: LinkedIn automatically sends out weekly updates of what everyone in your 1
st
tier has been up to. If they've updated any part of their profile, joined a group, made a new connection, or updated their status, it's there. Scanning the update is a great way to find people you might know, too, or discover groups you might want to join. But it's also a great marketing tool for you. For instance, if you are a freelancer, whenever you add new projects to your profile, the update indicates that you have updated your experience. Potential employers and former employers who are in your first tier get the update and can see what you've been up to lately. Maybe they have a similar project. Now here you are, in a completely passive way, and top of mind when they need someone like you. Awesome, right? So, are you ready to jump onto LinkedIn and experience the awesomeness for yourself? Or maybe you are already on LinkedIn and have a great story about getting a job, a freelance gig (or five), or some other great opportunity through LinkedIn. Please share in the comments.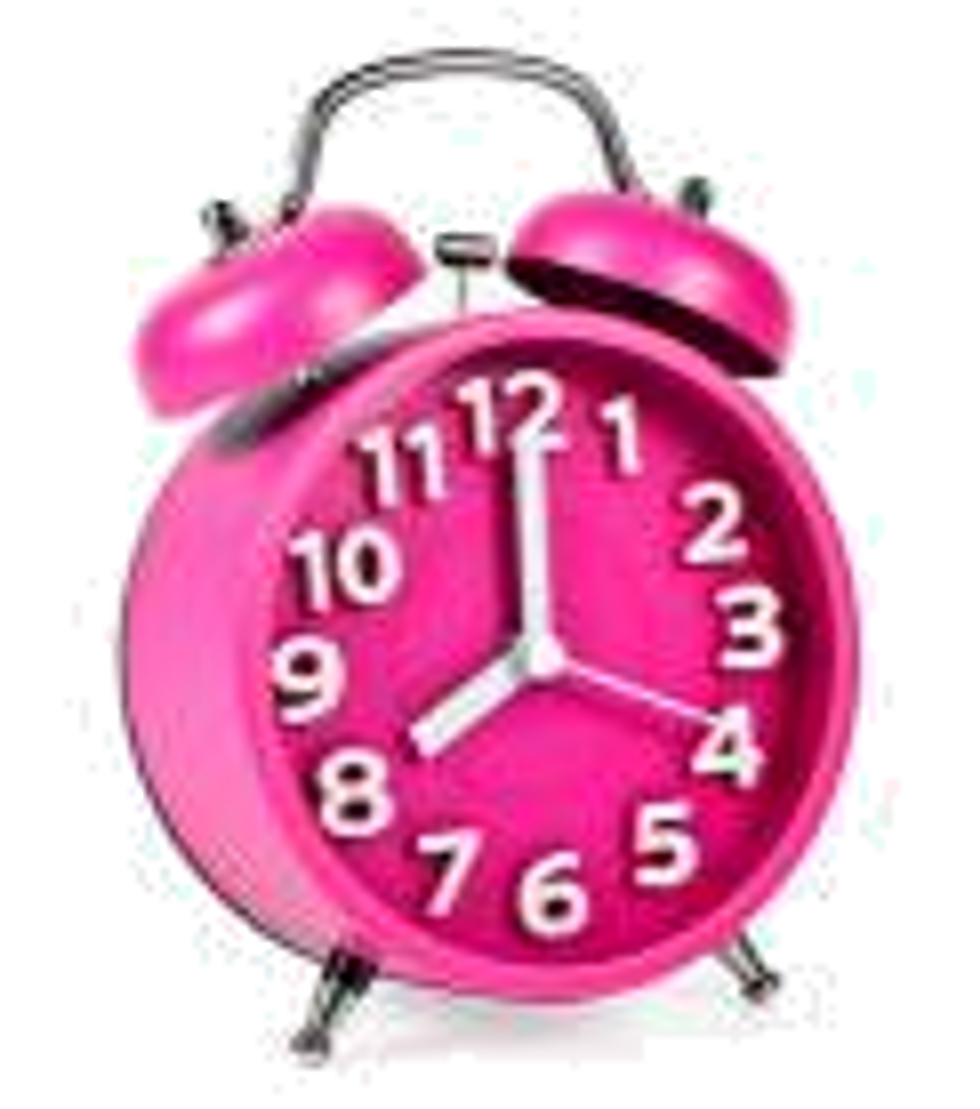 Enjoy this article? You've got time for another! Check out these related articles:
Photo Credit: Shutterstock