10 Tips For Giving Your LinkedIn Profile A Facelift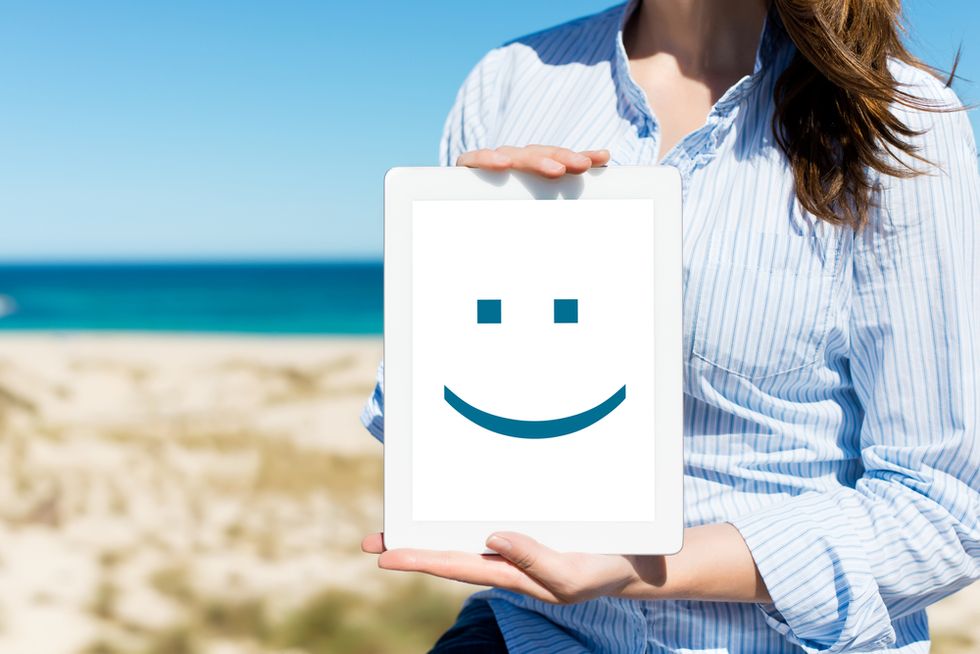 Maintaining your online presence is more important than ever. If you want to be taken seriously by employers, clients, and other professional contacts, you NEED to give your LinkedIn profile a facelift. Related:Can Your LinkedIn Profile Replace The Traditional Resume? LinkedIn profile looking old and stale these days? Here are ten tips for giving your LinkedIn profile a much-needed facelift (no Botox required!):
---
1. Update your photo.
I know it's tempting to use that *awesome* photo of you from that wild college party, but if you're serious about your personal brand, don't. In many cases, your LinkedIn photo is your first impression. It's the first thing people see when they search for you online. You want that first impression to be a good one, right? Here are some quick tips for taking/choosing an appropriate LinkedIn photo:
Use a current photo of yourself
Don't have other people/objects in your photo.
Make sure your photo is well-lit and not blurry.
Don't use Instagram filters (c'mon guys!).
NO DUCK FACES. JUST NO.
Smile and make sure you're looking at the camera.
Don't use a black and white photo.
(Watch this video for some LinkedIn photo FAILS!)
A word on selfies
: Ideally, you would want to get your photo professionally done by a photographer. That said, it's not always realistic. Instead of taking a selfie on your phone (please don't - it's too tempting to do a duck face), take a selfie from your computer. Go into a well-lit room with a nice backdrop and take a snapshot on your computer camera. It's better than nothing! Whatever you do, though, make sure you HAVE a LinkedIn photo. That stupid, faceless avatar won't do you any favors.
2. Write an accurate, easy-to-read Headline.
Along with your photo, your Headline is one of the first things people see when looking you up on LinkedIn. You want to pack in as much relevant information about your skills and qualifications as possible. Your headline should incorporate your key skill sets, traits, and industry (including niche skill sets). I like to include my company name, too.   If you don't have a job and aren't sure what to write in your Headline, think about your key skill sets, traits, and industry. With that information, it will be easy to craft a great Headline.
Warning:
DO NOT say, "Looking for opportunities" if you don't have a job. This is a huge turn off. Your Headline is a HIGHLY valuable piece of LinkedIn real estate, and by saying something like this, you're not using that prime location to its advantage.
3. Craft a cohesive Summary that highlights your best stuff.
In this section, you should highlight all of your best skills, qualifications, and accomplishments. I also like to include a personal branding statement that gives you a personality.
Tip:
Add in links or upload projects that showcase your skills/accomplishments to your Summary section to give it a visual aspect.
4. Spice up your work experience by peppering in numbers.
Quantify, quantify, quantify! You want to quantify your experience whenever you can. People like to see numbers. They like to see results, not just tasks.
5. Upload major projects or achievements.
LinkedIn has a great feature that allows you to upload/add links to your notable accomplishments or projects. Take advantage of this feature! It adds a nice visual aspect that not only showcases your best work, but also breaks up your profile to it's easier to absorb.
6. Update your Top Skills section.
Is your Top Skills section outdated? Add in any new, relevant skills you want to showcase. (Notice that I said relevant: You don't want to dilute your profile with skills that don't add value to your brand. Only add what's necessary.)
7. Add your volunteer work.
Are you a regular volunteer? Showcase it on your LinkedIn profile. In most cases, it counts as unrelated work experience.
8. Add any professional/relevant organizations you're involved in.
Are you a member of Toastmasters? Do you belong to a professional group? Add it to your Organizations section! Employers like to see that you're involved, and dedicated to your career development beyond the office.
9. Don't forget about the Honors & Awards section!
Have you received any professional honors or awards? Showcase them! These are especially helpful if they relate to your major projects. For example, if you received an award at your job for a great project, make sure you showcase both the project and the award on your LinkedIn profile. It helps back up your skills and expertise in that area.
10. Give Endorsements & Recommendations.
Having Endorsements and Recommendations to showcase on your LinkedIn profile are important. They show that others are willing to back you up on your professional claims. That said, if you want to get, you must give. Try to give out Endorsements and a Recommendation each week to connections who you can vouch for. People will often return the favor.
Photo Credit: Shutterstock