Networking
How To Use Journalism Tactics In Networking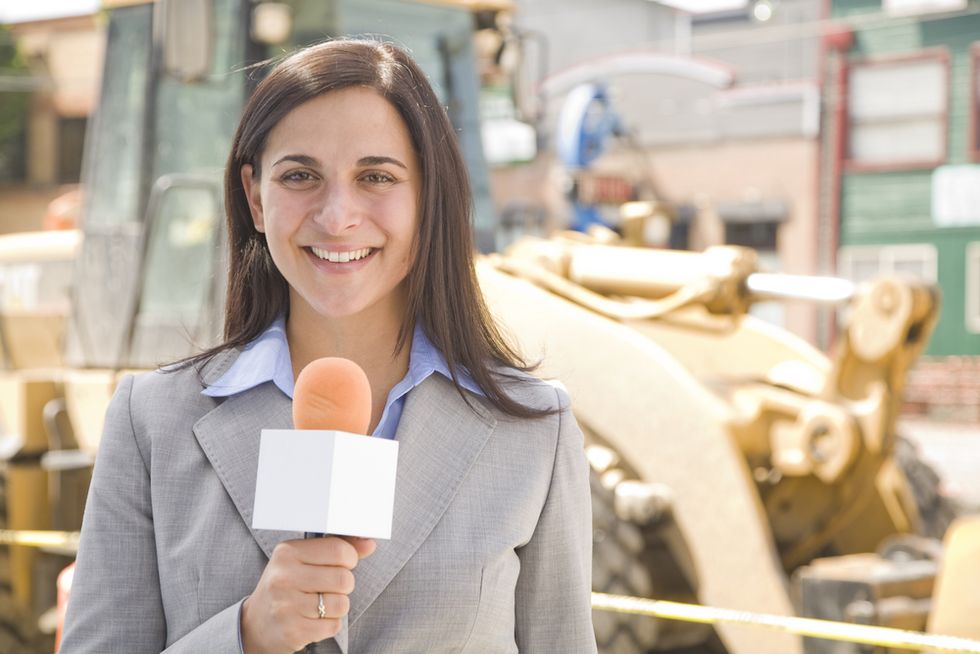 One of the perks of being a journalist is that you're always meeting new people. Getting to know those people can help you build relationships and, consequently, lead you to contacts that could benefit you as a reporter in the long run. This article will tell you how to use your journalism tactics in networking. For me, interviewing new sources has always led to something positive. Whether it's leading me to people who can make my article stand out or to a potential employer, talking and building a networking foundation with others has never hurt my evolving career.
---
How To Use Journalism Tactics In Networking
Here are some ways you can use journalism tactics to network with potential employers:
Do Some Research: Use Your Resources
Before I go after any source to request an interview, I always make sure I do some research first. It would be wonderful if I knew everything about anything, but sadly that's not the case. The great thing about research these days is that you can conduct a fairly good amount of research from anywhere. Whether you want to use your computer, your tablet, or your smartphone, access to information has never been easier. If you don't have any of those things, most public libraries allow visitors to use their computers for free. Now comes the tough part. How do you know who you're going to contact? That all depends. Let's say you're looking to talk to a networking expert. Doing a simple search on your preferred browser can lead you to someone by entering your keywords, which in this case would be networking expert. You might get lucky and come to find a list of networking experts or you might stumble upon articles that are about networking. Clicking on articles about your topic never hurt because you also might find sources there. Maybe the person who wrote the article is someone who loves networking and is considered an expert on the topic. Continue this process and you'll definitely find some key figures to talk to.
Contact Potential Employers And Set Up A Meeting
Now that you've found some people to talk to it's time to set up a date. Just like there are easier ways to access information online, you can also find out how to contact someone online as well. Say if you found some potential people you can begin networking with and you've got their full-names, but no contact information, typing in their names into your web browser is a good first step to getting some results. If we're still looking for a networking expert, chances are this person is going to have a website and any good website has contact information. If your source doesn't have a web page you can also try social networking sites like Twitter, Facebook, or LinkedIn. You may not find a direct phone number, but you can use the direct messaging feature on any of the social media platforms above or even adding them to your friends list to get their attention. If they don't respond immediately don't panic. Instead, try sending them another message (without being too pushy). If it doesn't work out, simply restart your search and find new contacts who you can talk to. Remember, this is a learning process and not everyone is going to respond immediately. On the flip side, if your networking expert has responded and is willing to meet, set up a date. Go out and get some lunch or some coffee. If they're not local, set up a phone call or a Skype meeting to get some of that face-to-face contact. Remember to have some questions ready. If you've done your research, you'll have plenty of things to talk about.
Fortify Your Relationships And Continue To Build New Ones
Once you've met with your source continue to talk to him/her to fortify your relationship. Maybe you can volunteer and help him/her out with something, or maybe you could go with them to a big
networking event
. The key to strengthening your relationship with someone is to keep in regular contact. That way, you're more memorable. Reaching out to others and building new relationships is never a bad idea. If you've already made a friend in your desired field, ask if they know anyone who can provide more insight on the job. You have nothing to lose, and if you've built a strong relationship with a source, you'll only have more to gain.
Related Posts
5 Quick Tips For More Confident Networking
5 Ways To Break The Ice At Networking Events
Building Your Network: 5 Tips For Shy Networkers
Photo Credit: Shutterstock