Networking
What's Better When Networking: Quantity Or Quality?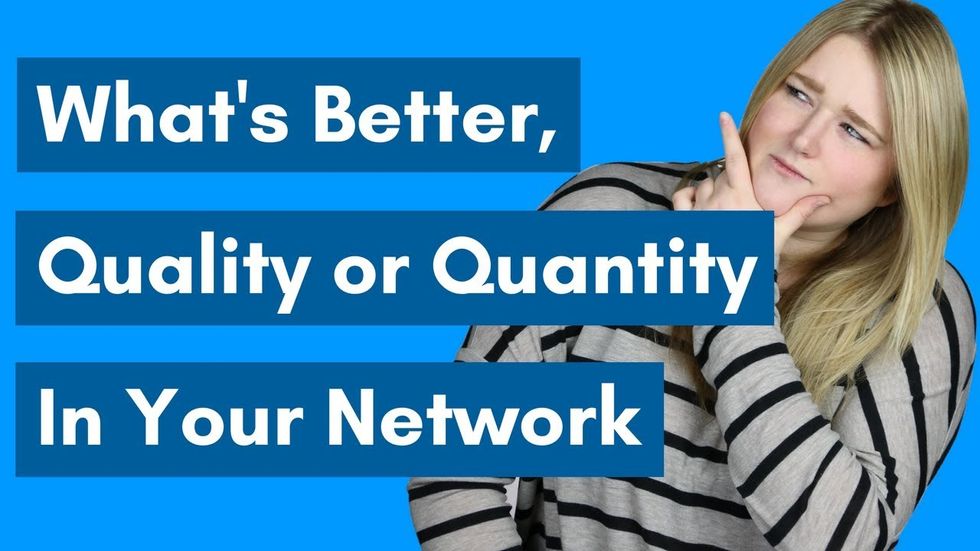 When it comes to networking, what's better: quantity or quality of connections? Is it better to have a large network of acquaintances or a small network of close colleagues? (Psst! Can't get hired? Watch this free tutorial.) While we suggest connecting with a variety of people when networking, it's important to remember that it's not necessarily about the quantity of your connections, but the quality of those relationships.
---
Here's why...
For example, let's say you have a massive network of acquaintances - people with whom you've only spoken to a few times (or not at all). While your reach might appear to be far based on the size of your network, the strength of your network is actually fairly weak. Why? You probably don't know much about these connections, or how you can help each other. As a result, your influence is likely very limited within your network. On the other hand, if you had a smaller network of close colleagues - people you know well and regularly check in on, the strength of your network is strong. And, even though you don't have a far reach on paper, you actually have access to more opportunities and people. Why? Because your connections know you and can advocate for you. They can confidently introduce you to other people within their networks and share better-fitting opportunities. So, if you want to build a strong network, you need to be strategic in your efforts, connect with the right people, and establish strong professional relationships. Once you've have proven that you're a valuable member of his or her network, you can ask for an introduction, a reference, or advice. (Heck, they might even offer those things to you out of the blue!) So, now that you know how to structure your network, start building strong, professional relationships with your
LinkedIn
connections!
Are you ready to get HIRED?
Watch our free tutorial "
8 Ways You're Being SHUT OUT Of The Hiring Process
" with career expert J.T. O'Donnell to find out what's holding you back from getting hired... and how to fix it!
WATCH NOW
This post was originally written by Ariella Coombs.
-