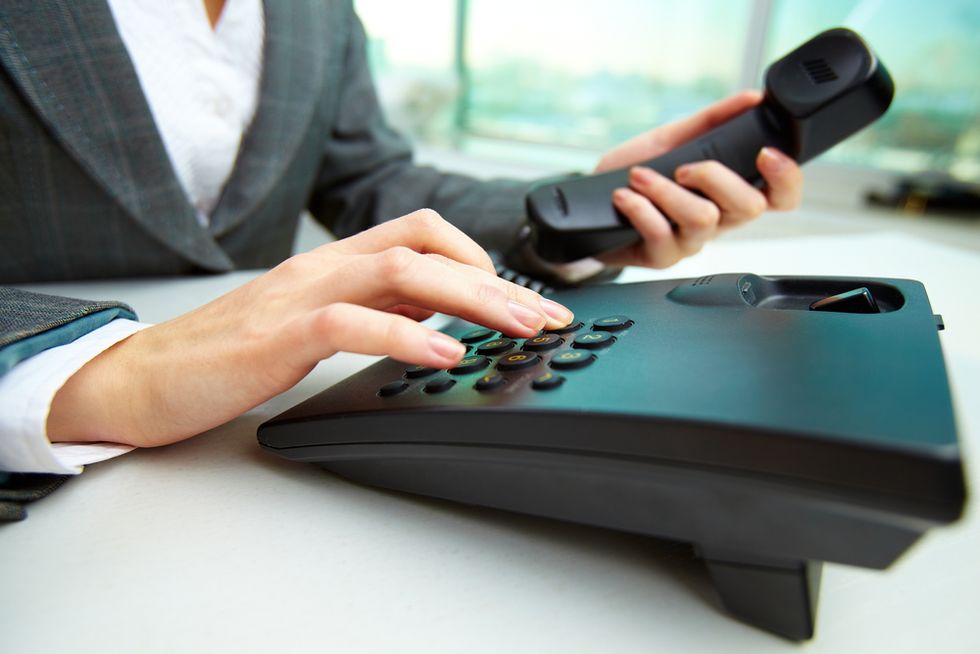 A client e-mailed me in an excited panic this week. She had applied to her dream job and unexpectedly got an e-mail asking to set up a phone screen. We spoke just prior to the call so she could get some last minute tips. For the first ten minutes of our discussion, she did all the talking. Like most seasoned job seekers (40+ years old), she knows how to research for an interview. She went on and on about all the things she was going to tell the person. She cited numerous examples of how her experience was the perfect fit. She didn't come up for air. Finally, I stopped her. I literally cut her off and said, "We've got 20 minutes left and I need to share something important with you." Then I said, "Take out a piece of paper and in big letters write this down. It's going to be your focus for this phone screen." What did I say?
---
"Ask, Don't Tell."
This well-intentioned, enthusiastic professional was about to ruin her chances of getting past the phone screen, let alone land the job. Here's why… When you earn a phone screen, the person requesting it has already looked at your credentials and assumes you'd be a possible fit from an experience perspective. The phone screen is to see if you have the personality and aptitude for the job. They are checking out whether you are
self-aware
. In short, they want to see if you understand they are client and you are the business-of-one who needs to adapt to suit their needs. Telling them non-stop all about you is as bad as a pushy salesperson that won't stop talking about how great her product is and how you will absolutely love it – even though she knows NOTHING about you. It's a total turn-off. Learn more about being a business-of-one with the help of our experts at CareerHMO.
You Have A Role To Play… But It's NOT The Lead!
I explained to my client her role in a phone screen is to A) be a good listener, and B) answer the questions as accurately and positively as possible. It was okay to show enthusiasm, but not at the point of dominating the call. Then, when the interviewer asked, "Do you have any questions?" I gave my client the three questions she needed to ask as follows:
1.) How did you come to work for the company and what do you enjoy most about it?
2.) How will the job I'm applying for support your work and efforts and what would the ideal candidate do to ensure a successful collaboration?
3.) If there was anything I could do to make me a better candidate for this job, what would you suggest?
These questions focus the conversation on the person doing the phone screen – as it should. This is the person deciding whether you get to move on the process. You need to connect with them and find out what their viewpoint is on what makes a good hire for the job. It's not your job to tell them what a great fit you are. Your job is to ask them what they think makes a great fit. See the difference? In case you are wondering, here's the e-mail I got today from my client:
First, I wanted to say thank you for your advice. You were right, she was the pre-screener. However, from what I gathered, the manager seeks her opinion about the candidates, even though he is the ultimate decision-maker. She was very personable and nice. We made great small talk, so we hit it off very nicely. I made the interview about her. She talked most of the time, told me about the company, and asked me questions only two times. I answered with passion and readiness. She told me some "intel" about the manager. She also told me that in the next few days they will be calling candidates the manager picks to set up an interview.I asked her the three questions you told me, and she really liked it! I then asked her something I learned from the CareerHMO videos: if she could enhance my skills or my resume, what would she do? She told me that the only thing she wanted me to do was to revamp my resume and to add some experience I had mentioned that wasn't on it because she wanted to show it to the manager. I revamped it and sent it to her this morning along with my thanks for the interview and telling her how it was nice to meet her and that she can contact me at any time.We ended very well, everything went great, and she asked me to keep her as a contact and not to delete her, because she felt she made a friend. Thank you, JT! If not for you, I would have been lost!
If you are a seasoned professional, be sure to pay equal attention to your self-awareness as your preparedness. I promise it will pay off!
Your Next Step
School teaches you everything except how to get the job. You must invest time in learning the right way to job search. I just finished four new training videos for you - they're all about executing an easier job search in this economy. My videos are completely free and I'm confident you're going to find them useful. The link to access the first one is below.
Enjoy this article? You've got time for another! Check out these related articles: