4 Reasons You Might Not Get Recommendations On LinkedIn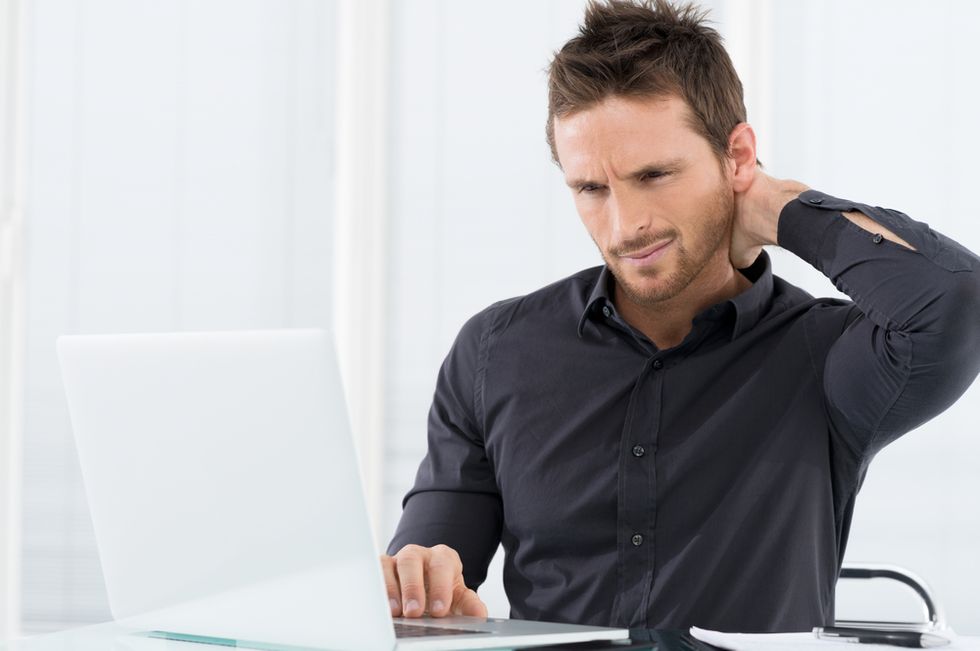 It was easy to get recommendations when you were six. All you really needed was a pocketful of Jolly Ranchers (especially the watermelon kind). Kids you didn't know were suddenly your friends. They told other kids about you and suddenly they were your friends, too. It was all fun and games until it got hot outside and the Jolly Ranchers got melty and sticky. Related: 3 Things Your LinkedIn Summary MUST Say Now you're a grownup, and a pocket full of Jolly Ranchers won't do you much good, especially if you're looking for a job. And the problem isn't just that you can't send Jolly Ranchers through the Internet. No, it's more complicated than that. Have you ever asked a LinkedIn Connection for a Recommendation and heard… nothing? They days turn into weeks, and you know darn well they're active on LinkedIn because you see them in your feed? Frustrating, isn't it? And confusing. There's any number of reasons, good and not-so-good, why your Connection may not have responded to your Recommendation request. Here are some reasons you might not get recommendations on LinkedIn:
---
1. He may not know how to respond to your Recommendation request.
It's within the realm of possibility that your Connection is a bit of a luddite. Maybe he can do basic things LinkedIn – perhaps a friend helped him set up his profile. But when he got your Recommendation request, he didn't know what to do. If you are certain this Recommendation is worth the time and effort for both of you, offer a lesson – screen shots via e-mail, possibly, or a visit to his office.
2. She honestly may have forgotten.
Maybe she is in the middle of a big project at work, or maybe she's overwhelmed for other reasons. If you have every reason to believe this person would give you a good recommendation, it's okay to send a reminder message or e-mail, "Hey, did you forget…?" You can also send your request again.
Go to your Settings and enter your password.
Click "Manage your recommendations."
Find the position you've requested the recommendation for and click "Manage."
Find the person you want to remind and click on "Resend" next to her name.
Edit the message and hit send. I put in an extra "Just a polite reminder :-)" at the top.
3. Maybe you fell off his radar.
While you want to stay away from trading requests per se, surprising him with your own request of him might jog his memory about you. Or recommend a colleague you have both worked with. But no stalking. If your Connection doesn't recommend you after a reminder – move on.
4. She may have a reason.
You might not want to hear it, but maybe her memories of you are not quite what you had thought they were. You can test the waters here by making a connection that's indirect and not specifically about seeking a Recommendation – send a news article you think may interest her, or an invitation to a professional event. If you get a cold shoulder here, it could be a sign that whether she didn't care for your work performance … or simply doesn't remember you very well… this is not a person who would recommend you. And that's that. A word about the last point. Just as it's impolite to refuse an invitation by ignoring it in real life, it's impolite on LinkedIn as well. It's okay – no, it's preferable – to send a note back: "Thanks for the invite. I'm been thinking about it, and to be honest, I don't remember much about working with you." Or "I appreciate being asked, but I feel our relationship was more as friends than as co-workers." You can let her down easy, but it's better than letting her hang. And if you feel guilty about that, just give her a Jolly Rancher.
This post was originally published at an earlier date.
Related Posts
How To Ask For LinkedIn Recommendations
Your Essential LinkedIn Guide: Harness The Awesomeness
LinkedIn Cheat Sheet: 5 Tips For A Professional Profile
About the author
Kristin S. Johnson is a TORI award-winning, 6-times certified resume writer, job search coach, and social media consultant. Her approach is cutting-edge, creative, and kind. As owner of Profession Direction, LLC, she works with professionals and aspiring executives across the country.
Disclosure: This post is sponsored by a CAREEREALISM-approved expert.