6 Tips On Working With Recruiters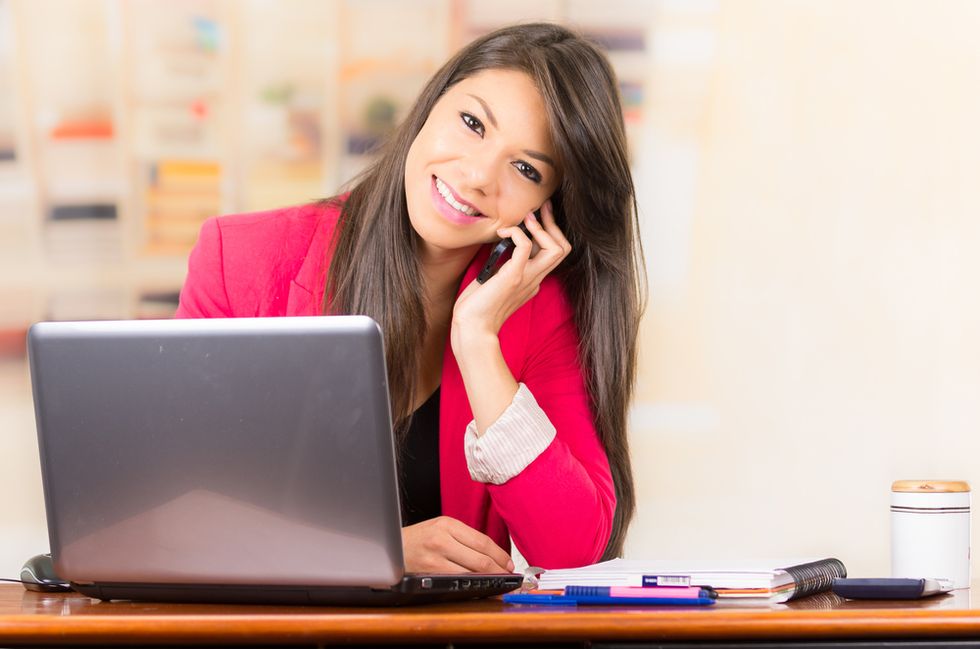 When job boards aren't delivering the results you want, you may consider working with recruiters. But, before you do that, understand how they work. Related:Quick Analysis Of Your Job Search Techniques The fact is recruiters aren't there to find jobs for people. Recruiters are there to find people for jobs. Recruiters are paid by employers to help fill an open position with the right job candidate, so their loyalty will be on the side of the employer, not you – the job seeker.
---
6 Tips On Working With Recruiters
So to get started with recruiters, here's what you have to do:
1. Don't go with any recruiter, find one that works in your field and at your experience level.
Recruiters will focus their efforts on talent that meet positions they have to fill. If you're looking for something in the field of marketing and the recruiter specializes in IT jobs, there's going to be little the recruiter can do for you. In the same light, if the recruiter is looking to fill high-level positions with executives who have 10+ years of experience, you're wasting your time if you're just coming on to the job market as an entry-level candidate.
2. Demonstrate you have the skills and experience to meet most, if not all requirements.
After job searching and researching for a while, it'll become clear exactly what most employers seek and require out of a candidate for the position you want. If you want the recruiter to put you in front of their client (the employer), demonstrate through your
resume
and
communication
that you are the best-fitting candidate and have the credentials they're looking for.
3. Be forthright in communication.
If you continue to go about doing your own job searching while working with a recruiter, be forthright in communication as to who you're targeting so your efforts do not overlap. It's also important to keep communication open following an interview they've helped arrange so that proper follow-up with the employer is conducted. The follow-up is also an opportunity for the recruiter to gather any feedback that may help you improve on future interviews. In most cases, it's the recruiter who will be communicating with you the employer's decision to hire or pass, so keep open communications.
4. Steer clear of recruiters who require you to pay a fee for their services.
Good recruiters are paid 20-30% of the job seeker's first year's annual compensation. The fee is paid for by the employer when a candidate is secured and hired, so you – the job seeker, should not be expected to have to dole out any money to work with a good recruiter.
5. Don't limit yourself to local recruiters.
Just because you want to be based in New York City doesn't mean you have to stick to recruiters in the same location. There are plenty of recruiters who work across states and countries to fill positions for employers. A good way to find recruiters is to ask your colleagues and
friends
in the field for referrals. Those with first-hand experience with a recruiter should be able to provide you with the best insight to whether they're good and how the particular recruiter works.
6. Don't expect career coaching and advice from recruiters.
You need to put your A-game on in front of recruiters. Think of the recruiter like the hiring
manager
for the employer. They're not there to coach you through job searching or to help you figure out what your want to do with your career, although some may offer friendly advice. The recruiter's primary goal is to fill open positions with the right candidates because that's how they get paid. Always show professionalism and inform them of what you have to offer that is a right match with the requirements for the job. Also, be open about your professional desires and experiences because the more information you can offer, the more the recruiter has to work with. So, before you go ahead looking for a recruiter to work with, remember that they can help you only if you have to offer what they need to fill an open position.
Related Posts
5 Ways To Instantly Improve Your Job Search Results
9 Job Search Trends You Need To Know
Shave Time Off Your Job Search By Being A Smart Shopper
About the author
Don Goodman's firm was
rated as the #1 Resume Writing Service in 2013, 2014, and 2015.
Don is a triple-certified, nationally recognized Expert Resume Writer, Career Management Coach and
Job Search
Strategist who has helped thousands of people secure their next job. Check out his Resume Writing Service. Get a Free Resume Evaluation or call him at 800.909.0109 for more information.
Disclosure: This post is sponsored by a CAREEREALISM-approved expert.