Resume
Use Keywords To Get Eyes On Your Resume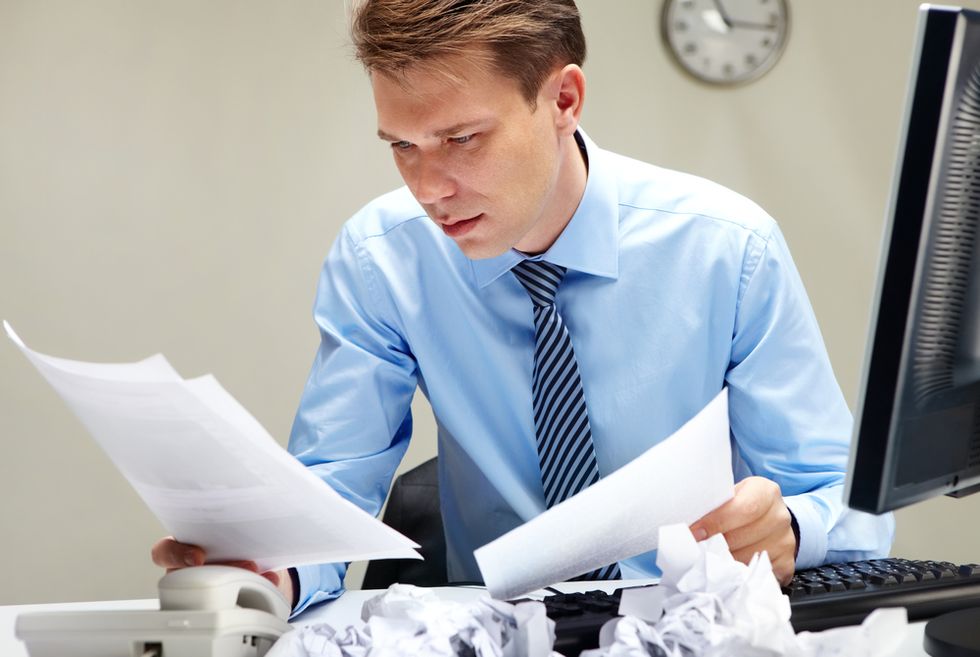 Have you ever submitted resumes to countless companies and gotten zilch in return? One common resume blunder is failing to include searchable keywords that correspond to the job seeker's skills and desired position. Keywords are the lifeblood of resumes — particularly because, in this job market, employers are bombarded with thousands of resumes on the regular. Without keywords, your resume is as good as dead. Recruiters and employers often search for candidates on Internet job boards and social media platforms. The resumes they will find will be those that match the specific keywords they search for. And, if you hand out hard-copy resumes, the use of keywords makes it easier for employers to quickly scan your resume and immediately determine if they should spend more time considering you. If your resume lacks the right keywords, chances are that, no matter how perfect your resume (and cover letter) is, it will be tossed out. If your resume contains keywords that fit your ideal position, you will up your chances of at least a second glance.
---
Keywords You Need To Get Noticed
So, what are the keywords? We asked a couple career and HR experts to help produce a guide of the types of must-have keywords employers look for. Does your resume include the following?
1. Specifics
Your resume should highlight all of your skills – and practical use of those skills – that directly apply to your desired job, says Kathryn Ullrich,
executive
search consultant and author of
Getting to the Top: Strategies for Career Success
. For instance, if you're looking for a marketing job, you should include "not just [the term] marketing, but marketing expertise in consumer analytics or lead generation campaigns or social media marketing (Twitter, Facebook, and LinkedIn)," she said.
2. Buzz Words & Acronyms
Ullrich says you should "use the buzz words, acronyms, associations" that correlate to your expertise and skills. There is sometimes a negative connotation to the term "buzz words." They tend to be niche-specific, or used for marketing. But a resume
is
a form of marketing – and you're marketing your expertise in a particular niche. So, buzz words that pertain to your field are essential to your resume. So, flaunt your stuff and include the professional lingo that you and your coworkers use on a daily basis. For instance, a candidate looking to land a great position as a business process analyst should incorporate any relevant experience he or she has using analysis software, such as Oracle Financials, SAP, PMO, Excel, IS project, database maintenance, PMP, and so on.
3. Tailor To The Position
Steve Langerud
, director of professional opportunities at DePauw University clarifies
job seekers
should focus on putting "their skills into the language and context of their
next
employer and not just regurgitate their past experience." In order to become a serious competitor and gain a strong advantage as a candidate, you have to go the extra mile and tailor each of your resumes to a particular job posting by embedding keywords that are most relevant to each position and company. Researching your company of interest is an important step in tailoring your resume. For instance, if Ullrich sets out to find the perfect
product manager
for a major consulting company, she looks for candidates who have had experience working at similar consulting companies — someone who has experience dealing with software and processes similar to her client. She said her resume search for a specific consulting group product management candidate would include:
"dealer management system" AND "inventory"
"SMB" AND "CRM"
"digital television" AND "McKinsey"
"Bain," "BCG," or other consulting firm names
4. "Increase"
Langerud also makes the point that
hiring managers
and recruiters like to see positive results on resumes. "When you can document something has changed for the better then say it," Langerud explains. "The word 'increased' by itself speaks volumes. Tied to numbers it becomes magic for an employer." This is particularly important for people looking for sales jobs. Professionals need to be particularly specific about any type of successful sales number, clients, volume, and context, Langerud said.
Related Posts:
Should I Rat Out A Co-Worker?
What School Forgot To Teach You About Job Search
The Terrible Job Search Advice You Are Getting By Accident
Photo Credit: Shutterstock