Burned Out? How To Take A Vacation Without Taking A Vacation
Everyone suffers from job burnout at some point in their career – no matter how much they love their job. But what can you do to get back on track? Related:Dos And Don'ts To Taking A 'Working Vacation' Take a vacation. Yeah, I know what you're thinking…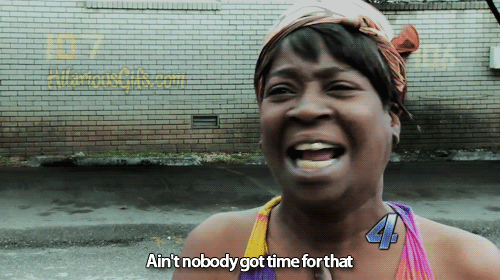 Courtesy of hilariousgifs.com But know this: eight out of 10 employees are stressed out due to a work-related issue. Not only that, but not dealing with this stress can increase your risk of stroke, heart problems, and depression. So, if you're suffering from burnout, please allow yourself to take a breather – Not only do you deserve it, but you NEED it.
---
Introducing The 'Half Day Vaca'
Even if you don't have a lot of vacation time saved up, you can still take a mini vacation to refresh. I call it the 'Half Day Vaca' – and it's friggin' awesome. This will be you when you finally take your half day: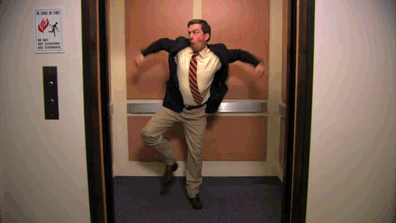 Courtesy of Mashable.com If you're starting to feel a burnout coming on, whether it's in your job, job search, or personal life, it's best to catch it before you feel overwhelmed and exhausted. Here are a few easy (and fun!) ways to take a vacation – without actually taking a vacation:
Take A Cruise
Grab a few friends and take a harbor cruise! Hang out on the deck with a drink and a view. Or, try something new – go on a whale watch, lobster cruise, or deep sea fishing.
Visit A Nearby City
Sometimes, all you need is a little change of scenery. Take the day to explore a new city or town. Grab lunch with a friend or go see a show. Be a tourist!
Host A Backyard Olympics Event
Find a bunch of buddies, get out the grill, and host a backyard Olympics! Set up games like Polish Horseshoes, Ladder Ball, and Cornhole. Guaranteed to get your mind off work.
Get Your Hair 'Did'
When you look good, you feel good, as they say. Something as simple as a blowout or a trim can really make you feel awesome. Or, go for a haircut or try a new hairstyle – Changing things up might be just what you need!
Hit The Beach
Maybe all you need is some good ol' fashion Vitamin D. Grab a towel, sunblock, and your favorite book to take a quick escape from reality.
Get A Mani/Pedi
It's amazing how big of a difference little things can make. Treat yourself to a manicure and/or pedicure some day this week – you'll look cute and feel great.
Get A Massage
Loosen up! If you sit at a desk all day, chances are your back could use a little massage. If you wear heels at the office, think about getting a quick foot massage.
Go Kayaking
Kayaking is one of the most relaxing activities out there, in my opinion. I mean, what's better than carelessly paddling along, while soaking in some rays and exploring a local pond? Don't have your own kayak? Many places will rent them out to day trippers.
Have A Movie/Show Marathon
Some days, all you want to do is hang out on the couch, in your PJs, with a bag of potato chips and a beer. There's nothing wrong with that! If that's what you need to do in order to unwind and relax, go for it - and don't feel guilty about it. This is YOUR time to chill, do what you need to do!
TIP:
None of these ideas working for you? Check out coupon sites like Groupon or Living Social for great deals on cool adventures like parasailing, wine tastings, local tours, and more! They always have something to offer – and there is always something cool to try! So, go out and take some time to recharge. When you get back to work, you'll be all like: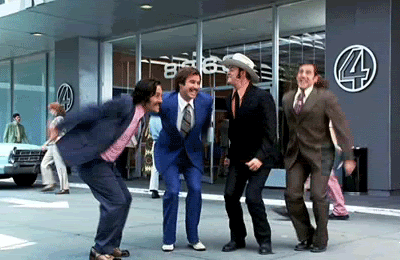 Courtesy of Mashable.com So, how do you spend your half day vacas? Please share!
-A
Related Posts
Balancing Family And Work: 5 Mini Vacation Ideas
5 Ways To Manage Work Stress (And Have Fun Doing It!)
7 Signs Of Job Burnout (5 Ways To Fix It)
Photo Credit:
Shutterstock