Essential Certification For A Tech Career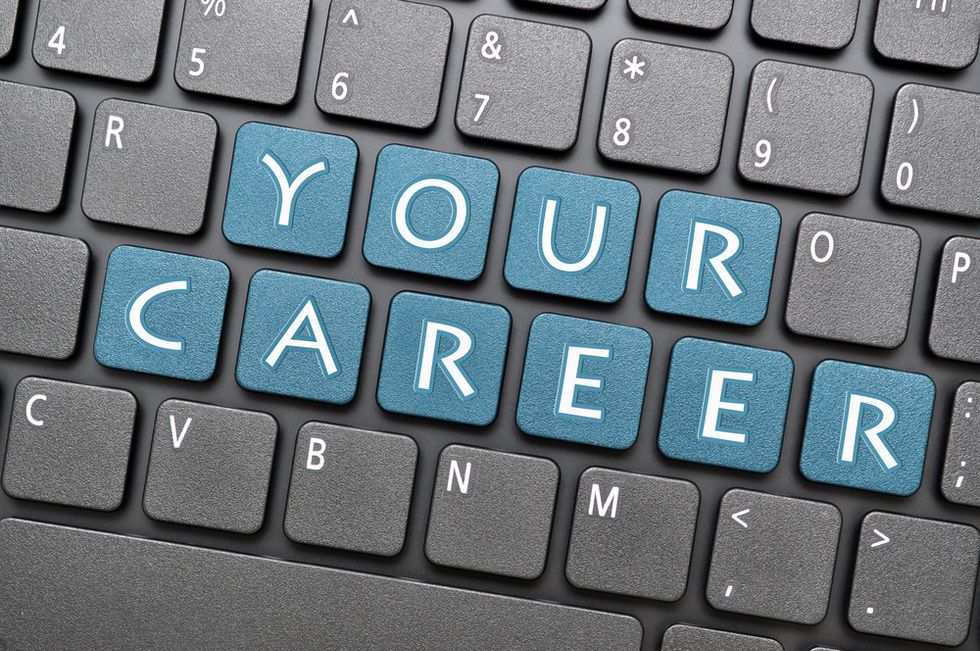 Do you want to get into a tech career? Getting formally certified is an important career step in many skill-oriented industries, as employers almost always prefer candidates with established credentials to those who lack them. Across the board, many jobs become available when older, experienced professionals retire or move on to supervisory positions, and usually managers are not able to replace an experienced worker with a beginner.
---
The Importance Of Certification For A Tech Career
Formal certification is proof that you have completed a rigorous career preparation program and displayed some competence in applying relevant skills, which in turn makes you far more employable. Since the tech industry is a highly skill-focused environment, getting certification is an especially important step towards a successful career. Not every tech job explicitly requires certification, but many do; furthermore, even positions that do not require applicants to be certified may encourage or recommend certification. Getting certified doesn't just increase your chances of
getting an entry-level job
, either. The skills you acquire during the certification process will add depth and breadth to your abilities as an IT professional, and those abilities will help you make an impact wherever you work and earn consideration for promotions and new opportunities. Besides giving the satisfaction of a job well done, those skills will help you build a foundation for a successful career.
Certification In The Tech Industry
Since the tech industry includes a dizzying array of specialties and positions, there is a corresponding variety of useful certifications. For instance, the Computing Technology Industry Association (CompTIA) offers many specialized certifications in networking, security, servers and storage, to name a few. Microsoft's offerings include database, desktop, developer and server certifications. Tech professionals who seek certification through these and other organizations are likely to find their career prospects improved, especially if they work in specialized settings. Perhaps the most universally accepted credentials anywhere in the industry, however, are the Cisco certifications. Cisco offers dozens of specialized certifications at the entry, associate, professional, expert and architect levels, perhaps the best-known of which is the Cisco Certified Network Associate (CCNA) certification. CCNA-certified professionals have demonstrated their ability to install, configure, operate and troubleshoot mid-sized networks, to deal with security threats and to understand networking concepts and terminology. This broad range of skills prepares certified professionals for many positions in the IT field.
The Certification Process
Preparing to take the CCNA examination is a lengthy process that requires diligence, determination and focus. Although some professionals get ready through the exam independently, the most common way to prepare is to complete an information technology
degree or certificate program
. The best way to prepare is to pursue that information technology degree through an accredited college or university that is certified as a Cisco Networking Academy; these institutions offer programs that include general IT skills as well as specific information relevant to the Cisco certification exam. The official Cisco Learning Network sells learning resources for exam preparation and unauthorized resources exist, but there is no guarantee that they will impart the skills needed to pass the test. As an additional stepping stone on the way to the CCNA, Cisco offers the Cisco Certified Entry Networking Technician (CCENT) certification. The CCENT requires only a single, 90-minute test and significantly less preparation than the CCNA, making it an ideal option for newcomers to Cisco networking. Besides qualifying for entry-level positions on the basis of this certification alone, CCENT-certified professionals can obtain the CCNA by taking another relatively short test. Earning the CCENT first thus breaks up the certification process into two more manageable pieces.
The Importance Of Cisco Certification
In the fast-growing and highly competitive field of information technology, having certification is an important advantage. When a hiring manager sees a Cisco certification on a resume, he or she knows that the applicant has completed the extensive preparation process for the Cisco exam and demonstrated job-relevant skills on a challenging test. That's not to say that certification is the only factor involved in getting hired, but because the certification exams are standardized, they serve as a baseline for hiring decisions. Furthermore, completing the certification process dramatically improves a professional's breadth of knowledge. Self-taught tech professionals often possess a hodgepodge of skills that align with their own interests; they may be highly skilled in a few areas and entirely lacking in others. The rigorous program required to become Cisco-certified fills in those gaps and ensures that the certified professional has at least some knowledge of the broader field of networking. Finally, entry- or associate-level Cisco certification opens the door to ongoing professional development, as CCNA-certified professionals can move on to expert-, professional- and architect-level certifications later in their career. Getting Cisco certification now helps to ensure opportunities to keep demonstrating your mastery of your field throughout a long and successful career.
Caitlin Murphy writes on behalf of Westwood College's information technology degree program.