Networking
How To Introduce Yourself When You're Unemployed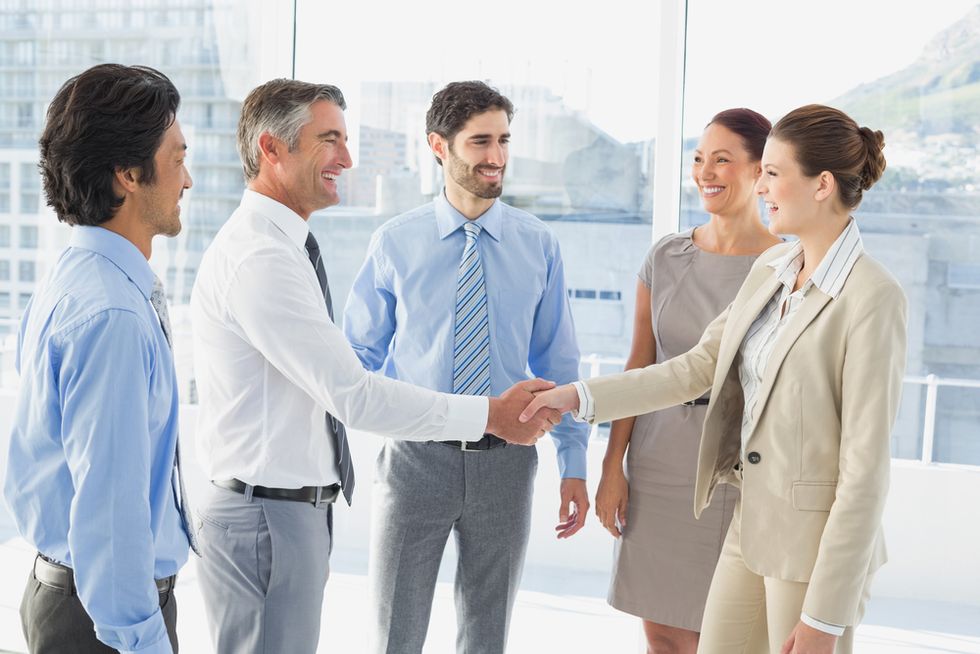 That awkward moment in a conversation when someone says, "What do you do?" can feel almost as painful as the day when you lost your job. Related:5 Things You Should Be Doing If You're Unemployed However, it is not necessary to bend your head in dismay and unload your negative job talk on a listener. Instead, there are many ways to handle this question (and avoid feeling down on yourself) at networking events and in everyday conversation. Here are some helpful ideas and tips to reassure your comfort and confidence when the question is pose to you:
---
"I am transitioning."
Advising others that you are "transitioning" into a new career or industry can open a lot of eyes and ears for you. It may also possibly new open doors as well. You never know if that person you are speaking to may know the right person to put you in touch with. Say it with confidence and show your excitement that you are taking the leap of faith into uncharted career territory. Expand on the career path you are now transitioning into and do not be afraid to ask if the person you are speaking to knows anyone in that field or industry.
"I am a resume writer who specializes in executive resumes."
Announce your industry or field with confidence and certainty. Let the other person know what you do without feeling the need to advise them of your employer. Start discussing your experience and the type of work you do. Say it with conviction and enthusiasm. Intrigue your listener. Make him or her want to know more and also ask the listener if he or she knows anyone who may need assistance in that field or industry.
"I recently decided to pursue a longtime goal of mine in forming my own business."
People are captivated when others follow their goals and dreams. It takes courage to leave a company and to start your own. There are many people who have the desire to be a business owner but are afraid to take the plunge. Don't be afraid to share in the lofty goals you have of being a successful business owner and working for yourself. That listener may be able to put you in touch with a business coach or give insight into forming your own business. Perhaps he or she has a relative or a friend who has also recently become a business owner. Or, perhaps he or she is interested in a joint venture.
"I am currently volunteering with a non-profit organization that has a mission or cause close to my heart."
Volunteer work is an excellent way to build philanthropic connections to other professionals and community members. It is also a creative job gap filler because employers like well-rounded candidates who are givers not just takers. Giving back to your community through service is a diverse method of highlighting skills you have developed in your career path. It will allow employers and other professionals to see you in a different light. It will also allow you to broaden your skill set and acquire new skills through different events and projects. Being unemployed does not need to be awkward or disheartening. It can be a great time in your life to rebuild your confidence, recreate your purpose, and can ultimately bring you closer to the next best career move.
This post was originally published at an earlier date.
Related Posts
5 Things You Should Be Doing If You're Unemployed
3 Techniques To Fight Unemployment Stigma
6 Tips For Dating While You're Unemployed
About the author
Wendi Weiner, creatively known as The Writing Guru, is a Nationally Certified Resume Writer (NCRW) and Certified Professional Resume Writer (CPRW) with over 15 years of expertise in resume writing, essay writing, and professional editing.
Visit her website here.
Disclosure: This post is sponsored by a CAREEREALISM-approved expert.