Bigstock
In times of crisis, like the current worldwide COVID-19 pandemic, certain key transferable skills have been identified to help new job seekers and other professionals plan their next move. This may include changing companies and industries.
---
Project management is one of those key skills. The aim of this article is to debunk some of the myths associated with the profession, as well as emphasize the notion that project management is an all-encompassing profession which requires mastery of many of the key soft skills currently in demand, such as communication.
Based on my 25+ years of experience as both a program and project manager, I have compiled a list of eight topics that are relevant right now:
1. Project Managers Are The Ones Who Deliver My Stuff On Time
Bigstock
As one of the most misunderstood professions, I find it interesting to compare the perceptions and definitions of what project managers do from a generic customer point of view compared to the project manager´s own view.
For customers who do not have a deep grasp or exposure to the profession, they sometimes think that the project manager is simply the one who gets their orders delivered on time. For the project manager, he/she would normally reply that they run a business within a business, which is far more prestigious and much closer to the truth!
So, why such a large discrepancy in these perceptions?
Although the profession celebrated its 50th anniversary in 2019, I would attribute this discrepancy to a lack of effective marketing or academic recognition of the profession. It is true that many universities have included project management degree programs in their curricula over the years. Many companies have also recognized the importance of the profession, although arguably not in the most consistent way. As such, different definitions of the scope and importance of the profession persist, which only reinforces the sentiment that the profession does not always command the respect it deserves.
2. Project Managers Need To Solve Everyone's Problems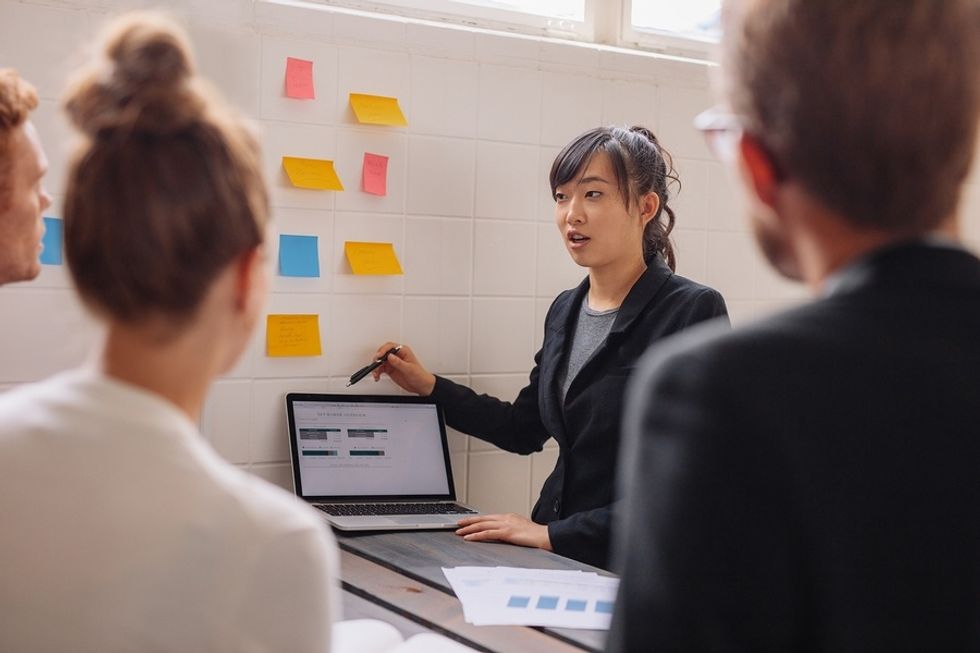 Bigstock
A large component of the project manager's job is solving problems of virtually any nature. This requires strong communication skills; in fact, most surveys conclude that 65% to 85% of a project manager's time is spent on communication.
Communication has been identified as one of the top transferable skills today, so it would make sense that effective project managers would have strong communication skills. As such, the project manager would have a definite leg up on the competition and I couldn't agree more!
In a previous article I published on LinkedIn, "The Many Hats of the PM" (1), I give examples of the notion that minimal, working knowledge of all functional areas in an organization is also a fundamental skill of a project manager. As project managers, we are constantly getting involved to solve problems in operations, finance, quality, sales, or HR departments, to name just a few.
A project manager's days are never alike, and this can be both challenging yet rewarding. The ability to communicate effectively across departments is no easy task so the project manager must tailor the communication style to each situation and individual stakeholder. It is for this reason that an entire module covering stakeholder management was created in the Project Management Body of Knowledge (or PMBoK).
So, basically yes—the project manager is oftentimes expected to solve everyone's problems!
3. Project Management Is An Operational Function, Or Is It?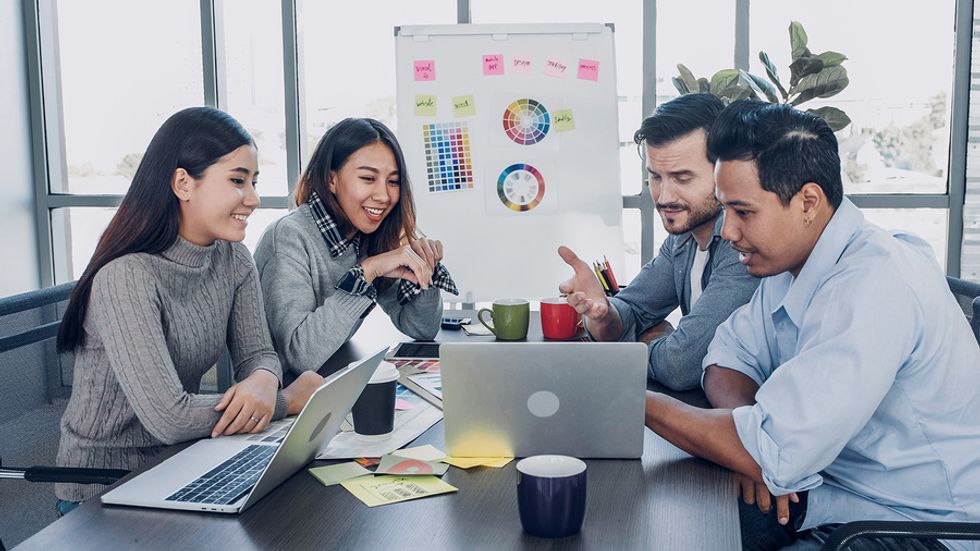 Bigstock
This is definitely a trick question and really depends on the organization. From a project manager's point of view, being considered as an operational unit can be quite frustrating since the Project Management Office (or PMO) should really be an independent area, especially if (and since!) it is running a business inside of a business.
I had a specific experience where, in the same company, one division considered the PMO as an independent department, whereas another division treated it as an operational unit. In the latter case, the company assigned a Director of "Projects and Operations" (POD) to manage both sub-divisions of the same department. Whenever customer situations arose and it was required to choose between the two, the operations unit always won out, as preference was given to the manufacturing facility.
When following the PMBoK principles, project managers should always resolve matters in favor of the customer. Consequently, the departments who produce products and services are, in fact, suppliers of the PMO. I have been fortunate to have participated in several culture change projects aimed at resolving this very question. This is definitely not an easy concept for more traditional manufacturing companies to accept or implement.
4. Project Managers Don't Have Governing Rules To Play By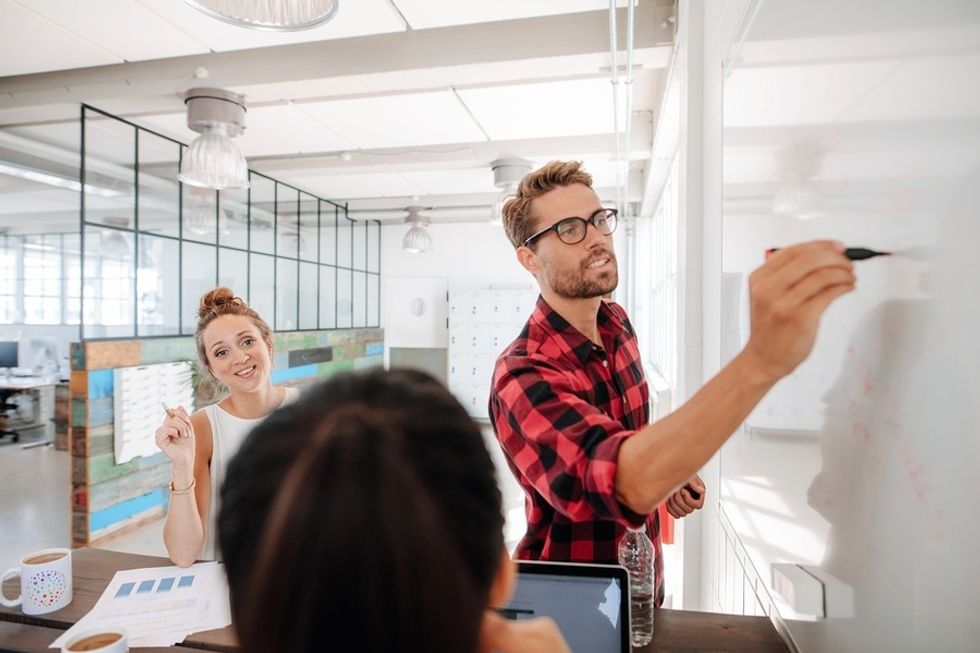 Bigstock
Project managers must follow the principles of the PMBoK, currently in its sixth edition. This guide book is the basis for the highly coveted Project Management Professional (or PMP) certification (2).
To be eligible to even take the PMP exam, a project manager must meet the following criteria:
3-5 years of non-overlapping professional project management experience
4,500-7,500 hours leading and directing projects
35 hours of formal project management education
Even with these minimum criteria, only 50-60% of project managers actually pass the PMP Exam on the first try.
Once the exam is successfully passed, the credential is awarded for a three-year term, during which 60 PDUs (professional development units) must be earned in order to maintain it, and then for each subsequent three-year cycle.
From an ethics and responsibility standpoint, the credential can be revoked should the project manager be found guilty of any ethical violation per the rules of the PMI.
5. Project Managers Are Hard-Nosed, Inflexible, And Domineering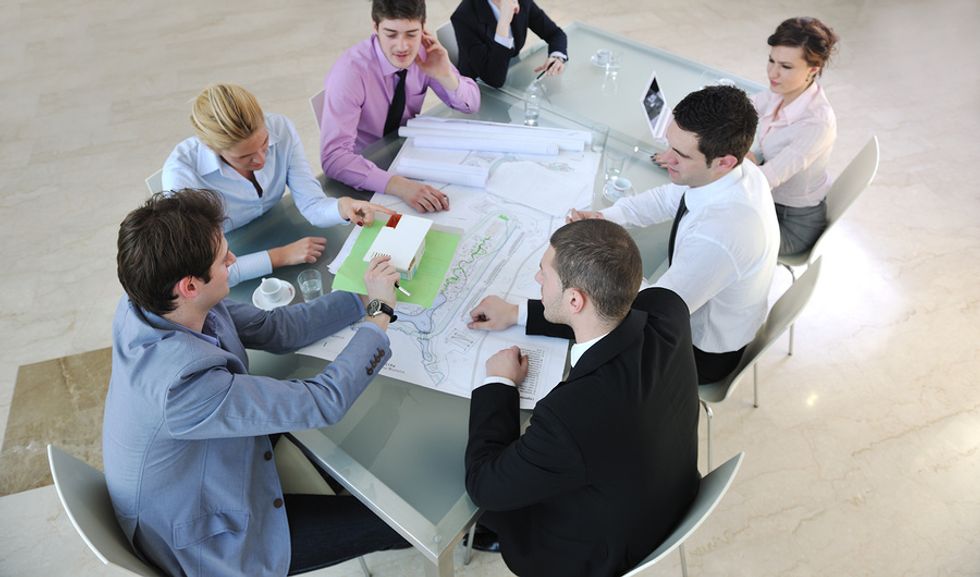 Bigstock
While this can be true to some extent, the very fact that PMI included a specific module aimed at stakeholder management in its sixth edition, published in September 2017, reinforces the notion that project managers must properly identify ALL stakeholders that have ANY level of involvement on their project. The key words here are ALL and ANY.
As such, the project manager's ability to not only identify these people and their perceived effect on the project, but also engage them in an effective way, are paramount to a successful project. This means knowing not only the level or degree of influence, but also the preferred method of communication (email, text/WhatsApp, messenger, telephone, face to face, etc.) for each stakeholder.
Once this plan has been developed, a communications strategy should then be developed. This will include another important transferable skill: negotiation. When it comes to negotiation, effective project managers can benefit greatly from training or exposure to public debate forums, Model UN simulations, and knowledge of the legal system (among others) to enhance this skill. From my experience, when I am communicating, I seem to always be negotiating something relevant to my project.
Good negotiators must be flexible enough to arrive at a solution for all parties involved. As such, a domineering, inflexible personality would not be the most desirable one to achieve long-term success and sustainability.
6. Project Managers Have A Limited Career Path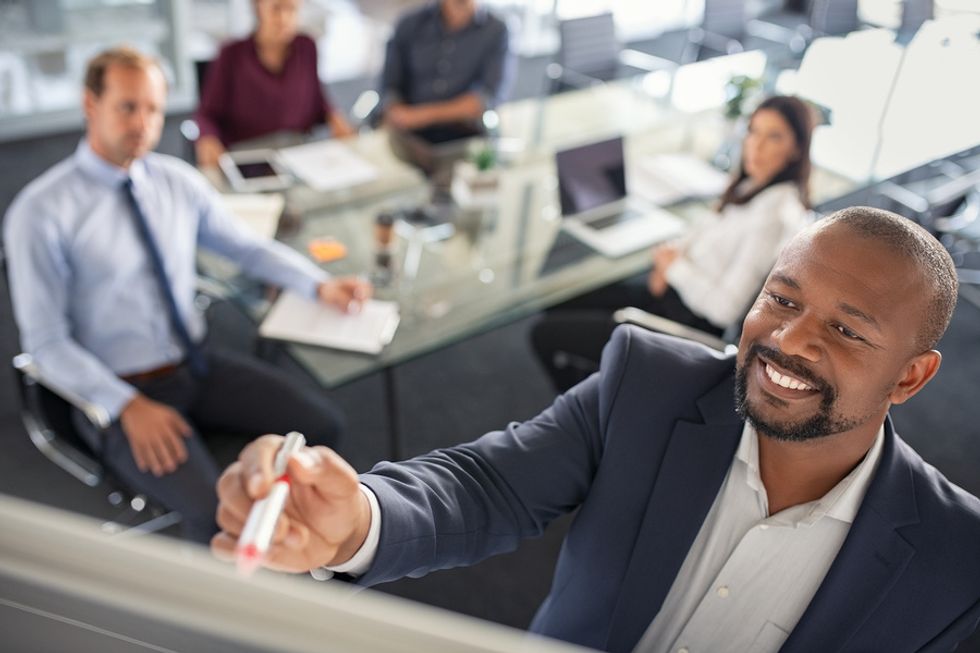 Bigstock
As a somewhat misunderstood and sometimes under-appreciated profession, some think that a project manager has topped out in the profession once achieving the "project manager" title. In my 25+ years in the profession, I have seen that, despite the stereotypical stigmas attached, project managers do indeed have a career path and can easily progress to top management positions.
It really depends on the type of organization you are in or are targeting. Nevertheless, I find that, for companies who have a proper PMO in place, the typical progression is:
Project Expeditor to Project Planner to Project Coordinator
Project Manager to Project Director to V.P. of Projects (or Program Manager)
In other companies, the progression may stop at the Senior Project Manager position, after which another position may be offered. It is always good to ask the company for an organizational chart to see what your career path would be, as well as any gaps you may need to fill.
7. Programs Are Just Glorified Projects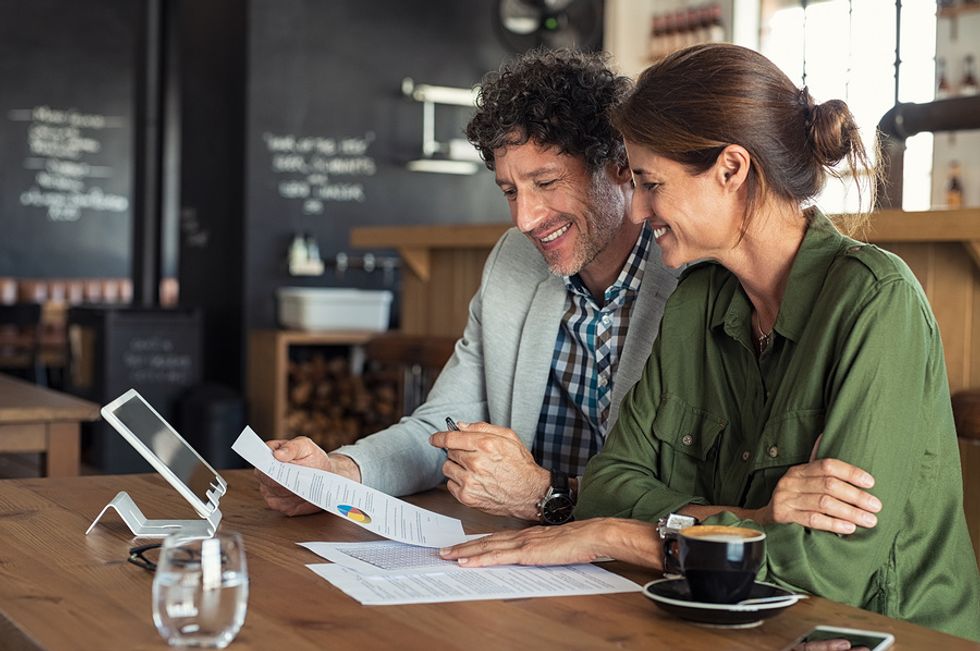 Bigstock
The rise of the program management function is relatively recent and can also be misunderstood.
Kim Chan published an article on this (3), and I like how she summarized the differences between project and program management:

Projects: Have a defined scope, a start and an end date
Project managers: Manage team, content, scope, schedules, resources, risks, and perform more technical tasks while assessing project requirements. They ensure projects get completed on time, and within budget.

Programs: Are a collection of projects with NO END DATE
Program managers: Focus on managing portfolios, people, politics, and negotiations while performing more strategic tasks, such as business strategy. They also handle change management (business, environment) and are responsible for maximizing ROI and value delivery.
The question I sometimes ask myself is if companies, recruiters, and customers really understand these differences and value propositions when identifying skill sets and job descriptions.
8. Re-Branding Of PMI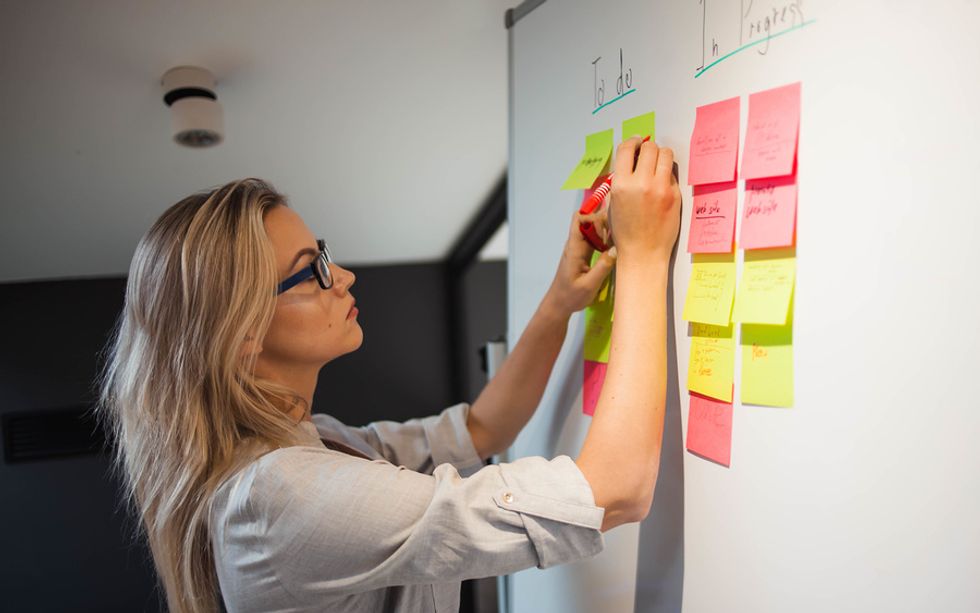 Bigstock
One of the things I like about PMI is that it remains relevant by identifying and responding to trends in the economy, such as IoT, VUCA, and Design Thinking, along with a variety of ways to manage projects by using methods such as Waterfall, Agile, and Hybrid.
We are certainly in the throes of the IoT revolution, with most industries having already adopted digital strategies. This, coupled with the cultural transition of power from baby boomers to Gen X and millennials, pushed PMI to re-think the core purpose of its mission and value proposition across industries.
Based on this new vision, a new logo was launched in October 2019, with 10 pillars identified as keys to success for the future:
Collaboration
Determination
*Change*
Innovation
Teamwork
Outcomes
Growth
Vision
Community
*Philanthropy*
For more details on this increased customer-centric approach, please visit:
I personally find these new trends fascinating and am especially looking forward to the continuous development of super apps that can make a project manager's life even easier and more rewarding. Since we need to focus more and more on communication and soft skills, these apps will provide much more time for us to hone these skills.
Bibliography Of References: