3 Tools To Explore An Anonymous Job Search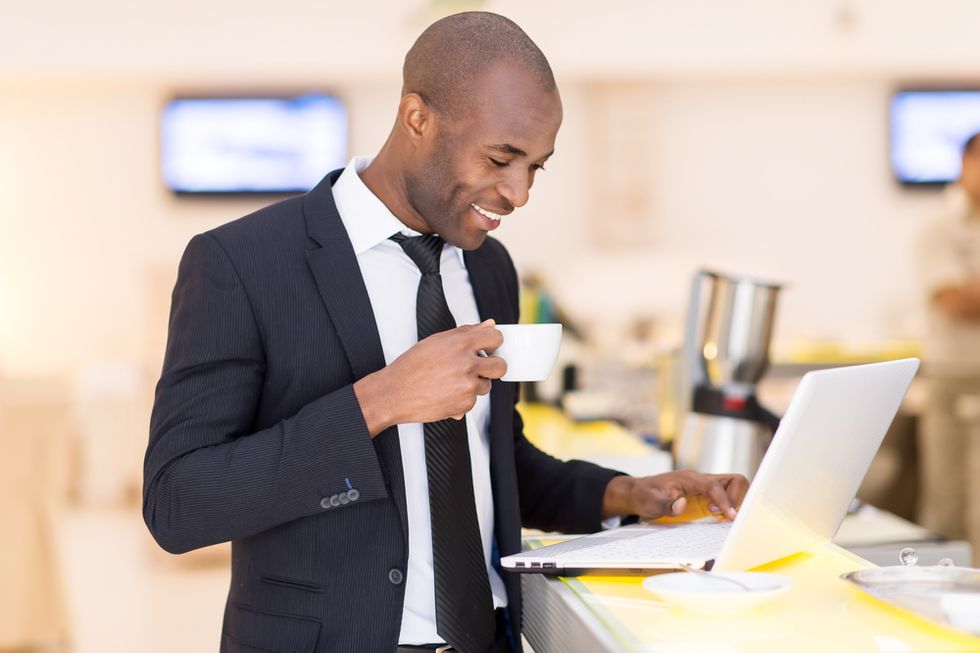 What if there was a way to let your work speak for itself? What if the focus of reviewing your qualifications meant that the recruiter was only looking at what mattered, what you produced or have done in your career? It would be pretty sweet, that's what! It is very possible that the next wave in job hunt innovation will surround anonymity. Related:Top 10 Job Search Trends Of 2014 Anonymity could truly level the playing field for talent. There are three emerging tools in the landscape that are providing talent and employers with a new spin on the job search by "anonymizing" it. Check these three out and head to the comments to tell me what you think. All three tools are free to candidates, so it's worth a look.
---
1. Poachee
Founded in 2012 in Germany,
Poachee
provides talent with a quick way to set up a profile that is anonymous. The Poachee application captures the candidate information including current position and location,
salary
information, skills and desired position and location. Poachee then "lists" the candidate's information for recruiters to browse. In fact, anyone can browse elements of anonymous profiles on Poachee, but only recruiters can see current information. From there recruiters can make job offers directly to talent listed on Poachee.
2. CredHive
Founded in 2014,
CredHive
is the latest to the anonymity party. Their twist is that they do not collect a work history of any kind. In fact, CredHive only collects the work files that candidates store in the cloud. So, in CredHive, all that a recruiter sees is a visual of the candidate's work files that are hosted in the cloud. Recruiters can search for candidates based on keywords and tags associated with each file and see examples of their work deliverables. When a recruiter sees something they like, they ask the candidate for their contact information.
3. Whitetruffle
Whitetruffle has been around since 2011. Their technology allows candidates to set up an anonymous profile of their work history and experience. Whitetruffle collects candidate information similar to a resume. It collects work history, titles, dates, and so on and then matches the candidate's experience with jobs that are posted by recruiters to the site. Whitetruffle sends recruiters matches and the recruiter can decide who they wish to pursue. When a recruiter wants to connect with a candidate, the candidate decides to release their information to them.
All of these tools have benefits to both candidates and recruiters. For candidates, Poachee, CredHive and Whitetruffle all provide candidates with a more private job search experience. They are tailored to be more private and discreet than say updating your skills on
LinkedIn
. They also allow candidates the opportunity to shine for the skills and credentials before an employer ever knows your name, gender or email address. For recruiters, these tools all are based to a degree on intention. The candidates that are using these tools are open to exploring new opportunities. No more cold calling because you know that the person is ready to change and interested in your specific opportunity. So, to a recruiter, these tools save time. We could be entering into a new age. One that is focused on what you actually did at work. The proof, your proof, is going to be what matters. And that proof is the work you are doing every day at your current job and the work you did at your past jobs. What you did and do, your experience and how you impacted the company in your role is what matters. Anonymity allows the focus to be on all the stuff that matters, not that stuff that doesn't. Anonymity empowers job seekers to put the focus where it belongs, on their work.
Related Posts
Do You Need To Change Your Job Search Perspective?
5 Easy Ways To Make Yourself A More Attractive Job Candidate
HIRE ME! 7 Tips For Getting A Job After College
Photo Credit: Shutterstock