Networking
7 Steps To Building Relationships With Recruiters On LinkedIn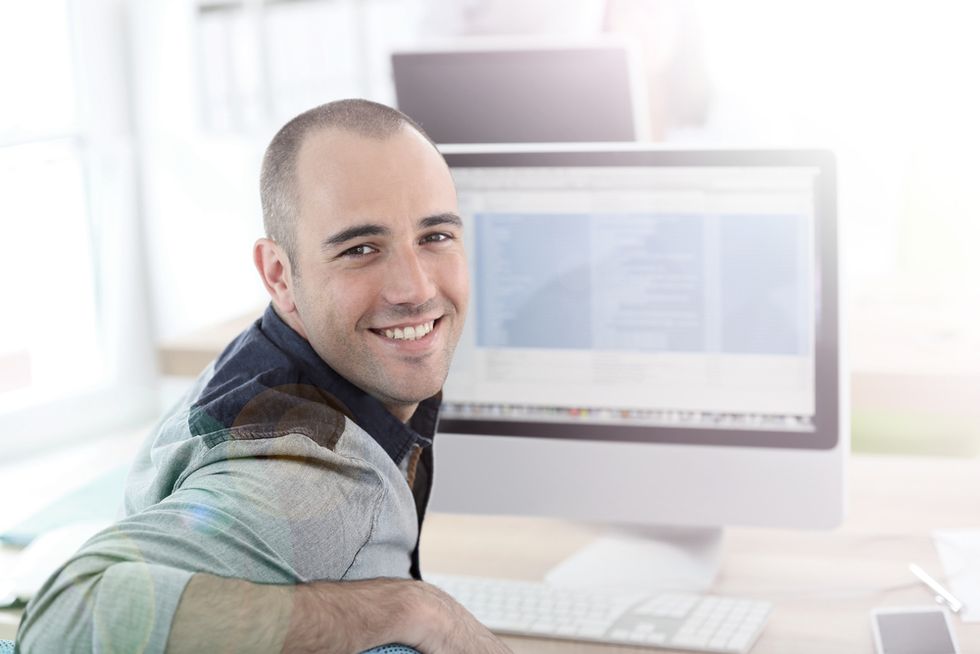 Millions of job seekers who previously worked with recruiters to land great jobs are now finding that those same recruiters are overwhelmed with great candidates. Indeed, recruiters themselves report that they have a superabundance of great candidates and too few jobs to place folks into. RELATED: 6 Things Recruiters Want To See On Your LinkedIn Profile So, how do you get a recruiter's attention in such a tight market? I'd like to suggest this 7-step method. This is an unusual approach, but it is more likely to get your candidacy noticed - which is, after all, what you're looking for. In a market as tight as this one, it takes more than a superlative resume to get attention. First, begin with the best possible LinkedIn profile targeted to your audience.
---
1. Create a recruiter-friendly LinkedIn profile.
Is the content in your profile based on what you think it should be or what recruiters and
hiring managers
want to see? If it's the latter, it will contain:
A brand "you" summary showcasing your experience, achievements, and credentials.
Brief, achievement-driven position overviews.
Clustered work history that tells a story rather than a long list of positions that distracts from your brand.
Brand-focused content that sets your candidacy apart from others seeking the same roles.
Keywords in the locations in your profile where the LinkedIn search engine looks for them.
Next, send a series of six messages via email or LinkedIn in order to...
2. Put your network at their disposal.
Introduce yourself without belaboring or even mentioning your candidacy or interest in any open positions. Remember, your job is to build a relationship with the
recruiter
first so that when you promote your candidacy you will do so within a brand "you" context. If you promote yourself too soon, you'll come across as just another candidate. By building the relationship first, you'll set your candidacy apart and demonstrate that you believe in win-win alliances.
Craft a message offering the recruiter access to your professional network.
Mention the titles of some of the folks in the industry you know to demonstrate the depth and breadth of your contacts. Be specific and comprehensive in doing so (without going overboard) to impress the recruiter with the wealth of contacts you have in the industry.
Invite the recruiter to let you know when they seek to fill their next requisition so you can suggest referrals that may help in filling it.
3. Offer your expertise.
While recruiters are always on the look-out for new candidates, they sometimes need additional background information to find the right ones. They may be experienced in your industry, for example, yet not have as much in-depth knowledge of the sector as you do.
Wait 1-2 weeks, then send a second message introducing yourself again (it's best to assume they won't remember your last communication) and offering to serve as an industry expert should the need arise.
List a few of the industry topics you are most well-versed in and the industry best practices you have the most experience with so they know in which areas you can offer them the most support.
4. Suggest introductions.
Although you offered to place your network at their disposal in your first message, why not take this a bit further?
Wait another 1-2 weeks and then send a third message describing 1-2 potential candidates they may be interested in. Comb your network for such candidates and request permission of them to promote their candidacy to an industry-appropriate recruiter.
Make sure you choose candidates who won't be competing with you for the same kinds of jobs.
Offer to connect the recruiter with the person(s) you showcased in your email.
Yes, this email is not about you. But by helping a peer job seeker and a recruiter at the same time you'll not only cultivate good will and demonstrate that you really are a team player – you will also gently remind the recruiter of your own candidacy.
5. Share a resource.
To keep your candidacy top-of-mind, it helps to periodically send recruiters articles, white papers, news, blog posts, or other resources.
Wait another 1-2 weeks and send a fourth message offering an industry-specific resource to the recruiter.
Keep your resource recent and relevant. Don't send something they are likely to have found easily on their own.
Include a sentence or two about why you found this resource helpful or injecting your own opinion and perspective on the subject.
6. Tell them what they want to know.
Now that you have sent four messages to a target recruiter, you are ready to introduce yourself to them on their terms. After another 1-2 weeks have passed, craft a brief message that includes the following:
A subject line that briefly highlights your target title, amount of experience, area of expertise, and openness to relocation.
A 1-sentence opening that invites them to consider your candidacy.
A list of your qualifications. Include:

2-3 possible titles of interest
Industries and sub-sectors
Sizes/types of companies you want to join
Your key strengths
1-2 of your best achievements
Areas you will relocate to

Do not attach your resume at this point – it is premature to send.
7. Present your networking document.
Your final relationship-building email should include the sharing of a networking document. Note that resumes are NOT effective networking tools since they are
specific
documents intended to market you for
specific
Networking calls for a more general career communications tool, which showcases your brand without narrowing the conversation prematurely.
Wait yet another 1-2 weeks and send a networking document to the recruiter. Examples include a 1-page networking resume, a bio, or a marketing brief. These short, brand-driven documents are more effective networking tools since they open doors and initiate conversations rather than focus in on specific roles early in the conversation.
If you have heard nothing from a target recruiter by the time you have sent these six messages, then you can safely assume that either they are not interested in your candidacy or will contact you if and when an appropriate opportunity arises. In a tight economy, competition for jobs is at an all-time high – to get a recruiter's attention it vital that you showcase your expertise, brand, and resourcefulness in ways you may not have tried before.
This post was originally published at an earlier date.Disclosure: This post is sponsored by a CAREEREALISM-approved expert.