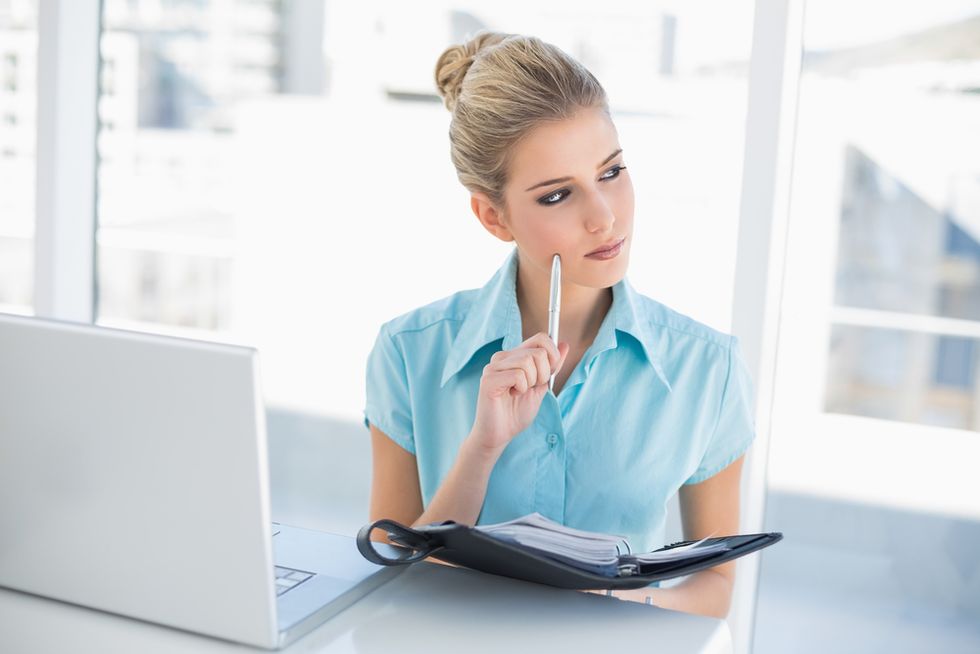 Bigstock
One of the most common questions asked of job search experts is, "Do I really need a cover letter?"
To set the record straight, yes, a cover letter is necessary. The cover letter influences the reader's first impression of you. It serves to sell you as a viable candidate or it knocks you out of the running.
---
Do you recycle the same old cover letter year after year? Perhaps you use a drab template stating "your enthusiasm for the position" and "my resume is attached for your consideration." (Yawn.) Then there are the lackluster 600-word essays that are rarely read.
Time for a cover letter makeover! Now, this doesn't have to be a daunting process—in fact, it can be pretty fun! You can follow these three easy steps to put together a fabulous cover letter.
Analyze The Opportunity
Review the job posting or information on the employer's website. Determine the requirements of the job.
Do you possess the education, skills, and experience for this opportunity? Make note of those basic requirements specific to that particular opportunity. This is the content for your opening paragraph.
You may think this is a no-brainer. Well, many candidates miss the mark by starting with a generic opening paragraph. Present yourself as a worthy candidate by stating the position to which you are applying (or department). Support this with how you meet the basic requirements in terms of education and experience.
Own It And Sell It
Bigstock
The next step is to explain why you are a match.
Based on what you have learned about the company and the job opportunity, identify your top skills. Prove those skills by citing a top accomplishment. Include the scope of your responsibility to drive home the trust your former employers had in you. Brainstorm to uncover these valuable selling points.
What you share may vary slightly based on the job opportunity. For example, one employer may value international experience and another may want an expert in the Midwest U.S. market. The secret to a strong second paragraph is to sell the skills most needed by the prospective employer.
Drive The Next Step
Bigstock
Step three is the easiest step, but just as important as the first two.
The last paragraph is where you wrap it up by identifying next steps. In most cases your best strategy is to commit to making a follow-up call and fulfilling on that commitment. Offer to provide additional information as needed and always thank the reader for considering you for the position.
You can see from the steps above that most of the effort involves the research and analysis of the job opportunity and your assets. After you have identified the employer's needs and your value, you are simply communicating your value to assert yourself as the ideal candidate.
Follow the above steps and use this cover letter formula to execute a successful cover letter makeover.
If you need more help with your cover letter, check out what you can get with Work It Daily!
You can get one-on-one access to our career growth specialists who will review your cover letter, resume, and LinkedIn profile.
You'll also join a community of like-minded professionals who can give you support, whether you're in the middle of a job search or are debating switching careers.
The start of your career success journey is just a click away!
This post was originally published on an earlier date. Disclosure: This post is sponsored by a Work It Daily-approved expert an opinions are his/her own. Not all advice reflects Work It Daily guidance.