11 Holiday Gift Ideas For New Job Seekers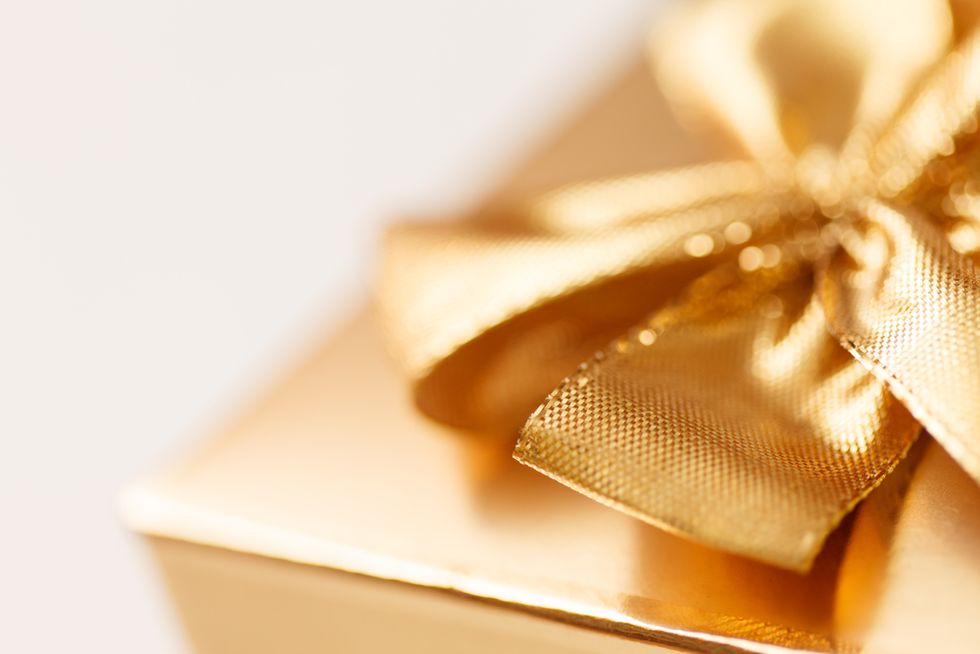 For your college senior, job search season has already started (hopefully!). Unfortunately, in this tight economy, his or her search might be a struggle. As a parent, this can be hard to watch. But what can you do to help? Related:I Graduated, Now What? 4 Tips For New Job Seekers Instead of nagging them about updating their resume and getting interviews, get them a great, useful job search gift this holiday season! This year, instead of giving them more socks and chocolates, give them the gift of a great professional appearance. "Family members might want to buy something for a college student but often are unsure of what he or she needs," said James Mitchell, associate director for employer relations at Ball State University's Career Center. "The holidays provide relatives an opportunity to help students add to their professional wardrobes." If you're stumped on what to get your little job seeker this holiday season, relax - you've come to the right place! Here are some gift ideas for new job seekers:
---
1. Makeover
When you walk into a room, your face is the first thing people notice. If you look tired and unkempt, you're probably losing points with the interviewer already. The same applies when you go to shake their hand with chipped nails or walk in with peep-toe pumps and gross toenails. Not a pretty first impression, ladies and gents. A great gift idea for job seekers is a makeover. Here are some gift certificate ideas to consider:
Haircuts
Manicures
Pedicures
When you look good, you feel good – and you're more confident! A makeover will definitely help during the interviewing process.
2. Leather Portfolio
A nice leather portfolio is a great gift because, as you know, presentation matters. Your student will enhance his or her professional brand with little additions like this one.
3. Dress Shoes
The last thing you want your student to do before an interview is get dressed up in a nice, professional outfit only to be humbled by a pair of old, scraggly shoes. Do them a service and purchase a pair of nice dress shoes.
4. Briefcases Or Handbags
Let's face it: Bringing a backpack to a job interview isn't going to look super professional. If a new job seeker shows up looking like he or she just got off the bus, the interviewer is probably going to have a tough time taking them seriously. A nice briefcase or handbag is a great gift for new job seekers.
5. Watches
The right accessories can make almost any outfit a great look. Watches are a classic addition to professional attire.
6. Suits
If you're stumped for presents this year, consider a giving a suit. Whether you're a construction worker or a lawyer, it's essential that everyone own at least one suit for special occasions. You never know when you're going to need one – especially when it comes to interviews, company events, or special family occasions.
7. Shirts Or Blouses
Although they are a little boring, appropriate tops are a necessary need for job seekers. A new job seeker might not think of adding this basic need to their professional wardrobe at first. Help them out buy leaving one for them under the tree.
8. Ties Or Scarves
Ties and scarves add a fashionable splash of color to many professional outfits. They make great stocking stuffers, too!
9. Gift Cards
If you don't know sizes, styles, or tastes, let the job seeker decide. Gift cards are an easy and quick way to help out young professionals with their shopping needs.
10. Career Coaching
We've all been coached on how to be successful since Day One. Your dance instructors, soccer coaches, teachers, and parents have all trained you to be successful in a certain area. Why stop at your career? Hundreds of professionals have benefited from career coaching. Give the gift of coaching to someone you love this holiday season.
Watch this video to learn more.
11. Support
And the most important gift of all? Give the gift of love and support. Job search is tough - especially these days! A little encouragement and support can go a long way. Happy holidays!
This post was originally published at an earlier date.
Related Posts
6 Ways To Deal With Family Asking About Your Job Search
5 Reasons You Shouldn't Freeze Your Job Search During The Holidays
Ideas For Better Work-Life Balance During The Holidays
Photo Credit: Shutterstock