How To Harness Nervous Energy For Good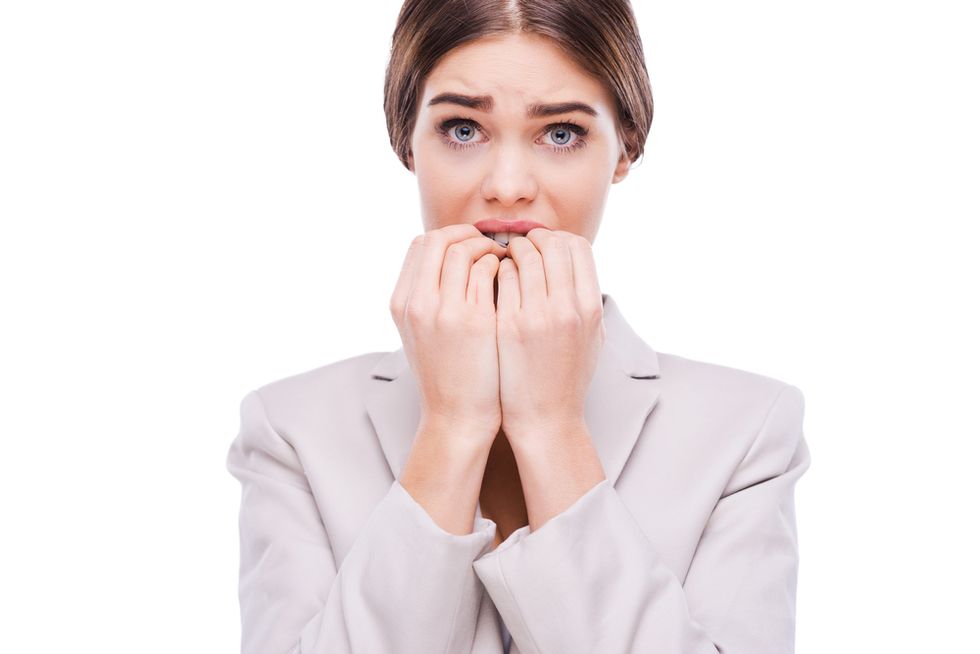 Being nervous is a natural human condition. It is also beneficial to performance. When we really want something, we get nervous. Related: Why You Need To Change Your Job Search Behavior I was a high school teacher for six years. This was not my first career. Before my first teaching year began, I remember talking to my best friend who is also a human behavior specialist. I told her my fears. I told her that I was nervous that I would not be a good enough teacher. What she told me made me change the way I viewed nervousness forever. She said, "Being nervous is a good thing. If you didn't care, you wouldn't be nervous. Because you are nervous about being good enough, I am certain that you will be good enough and probably even better." Being nervous is a great way to assess how much you have vested in an opportunity or venture. For example, if you are not nervous before an interview, you may not be truly interested in the job or company. Recognizing nervousness and directing the energy can be a huge benefit to job searching. Employers are looking for employees who will be engaged at work. Studies show that 80% of employees are disengaged. They are looking for that unicorn that will come into the office each and every day excited to get started and happy to be a part of the team. If you walk into an interview as cool as a cucumber, what does that convey to a potential employer? So, if you are nervous, good for you! An interview is a big deal. You only get seven seconds to make a good first impression and that's not much. You have to earn your position and the interview is just the first step. Remember, hiring is discrimination. Interviews are a huge part of your professional career so it's worth harnessing all of your energy to prepare. Being nervous is a sign that something is important to you. If an interview is the cause of your nerves, take that energy and put it into preparing for your interview. What part of the interview worries you? If you think you do not have enough qualifications, recognize you have enough to get you in the door. Look at the job description, write down all of the qualifications they are looking for and then brainstorm a list of things you have done that prove you meet those qualifications and write them down. This is a great exercise for building interview confidence and being prepared. And it doesn't stop there. You want to know all you can about the company so you can walk in the door and show them why you would make a great team member. Are you a match for the company culture? Show you are by acting and dressing the part. If you find that you are not nervous about a pending interview, assess what this lack of jitters could mean. Are you not interested or are you overly confident? Either is a poor attitude to walk in the door with. If you are overly confident, dot your i's and cross your t's to make sure you are truly prepared. Rehearse interview questions and study company culture. If you are not interested, it's time to assess what you want out of your next job and what kind of company you would like to partner with. Need more interview guidance? I have many ideas for helping you prepare! Check out my coaching page and free resources to get you started.
---
About The Author
Jennifer Manhoff is a career coach over at CareerHMO.com. Her mission is to guide people on the personal journey of uncovering a career path that is true to their authentic self and to be empowered to go for it! Life is a journey, so is your career and she'd like the opportunity to support you in your next step.
Check out her coaching page here.
Related Posts
Why Millennials Aren't Really Lazy
This 13-Year-Old Knows How To Get Your Dream Job
#1 Job Search Mistake (You Could Be Making It Right Now!)