5 Tools To Boost Your 'Back-To-School' Job Search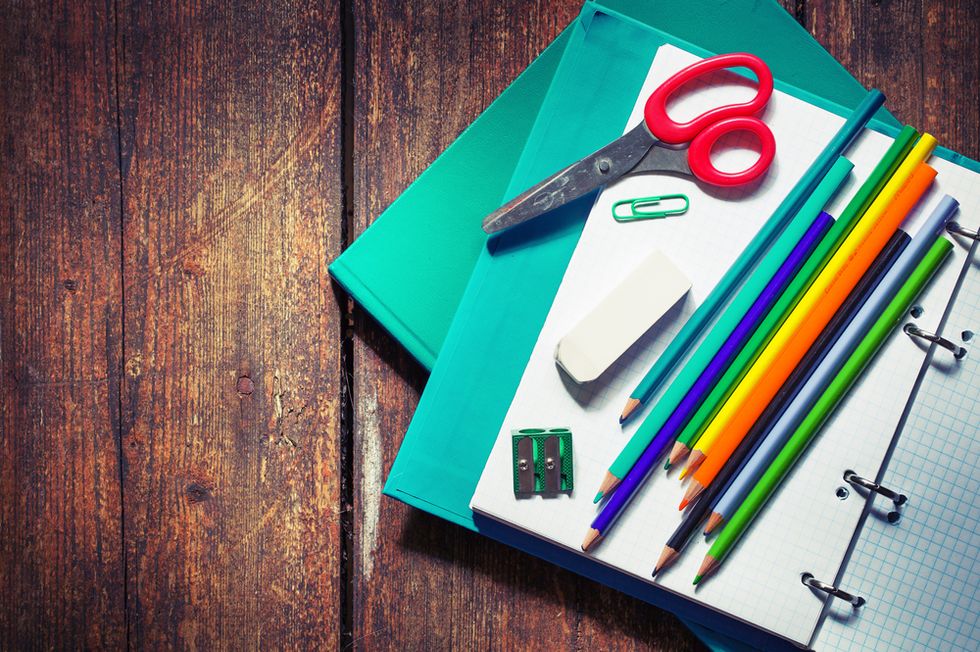 As children prepare to go back to school at the end of the summer, why not plan your path toward career success this fall? Whether you're looking to move positions within a company or you're embarking on a new job search, there's no better time to start than the present. Related:5 Ways To Get The Job You Deserve Remember the feeling of stocking up on new notebooks, pencils, and books? As you packed your backpack for the first day of school, it always felt like a fresh new start. Just as students prepare their supplies, there are some tools you can use to jumpstart your career in the fall. Here are five tools to put your job search to the test in the Back-to-School season:
---
This professional networking site is an excellent place to find opportunities for career advancement and to make new connections. However, with more than 313 million users and over three million companies on LinkedIn, it takes a lot to
stand out
. Make sure that your profile is optimized in all the right places.
Your headline:
Don't waste this space! This compels people to look at your profile and should tell them (at a glance) what your top skills are.
Your photo:
First of all, you NEED one. It will increase the chances of companies and professionals accepting your requests to connect. Second of all, selfies, black and white images, and too-serious close-ups are not welcome. A smiling headshot should do the trick!
Skills & Experience:
Get them in your profile! Use this as an opportunity to demonstrate what you have accomplished. Try to back up your skills by quantifying them. Are you a
leader
because you managed 50 people? Do you excel in sales because you increased profit by 10%? Let your experience and real results illustrate your value!
2. Social Media
Develop and share your
personal brand
on social media! Social platforms are the ideal place to demonstrate your professional values, expertise, and personality. Often times, your social media pages are within the top search results of your name. Don't think
employers
are searching your name? Think again! Make sure you know what types of things they're going to see.
3. Networking Events
Over 70% of jobs are obtained through networking. With odds like that, you can't afford to avoid networking. Unfortunately, with busy schedules networking can be hard to fit in. Not to mention it can be awkward to try and connect with people at events. To avoid the difficulty of traditional networking,
try a virtual event like Mingle
. You can make new connections on LinkedIn (refer back to #1 for the importance of this!) in no time at all. The best part: it's free!
4. Google Alerts
Instead of searching through infinite pages on Google when you want to know something, set up Google Alerts. These alerts will notify you when a topic of interest comes up. For instance, Google Alerts can help monitor your social media presence or notify you when positions or news at your favorite companies are posted. Once you set your alerts up, you can receive the notifications right in your inbox! Talk about the best way to stay on top of things.
5. Career Coaching
By seeking the help of a qualified
career coach
, you can increase your potential to become employed, successfully make a
career change
, or advance your position at your current company. A career coach will equip you with the skills and knowledge to find career satisfaction by identifying your strengths and objectives. A great career coach will have the credentials and experience to help you achieve your goals. With a company like
CareerHMO
, you have the opportunity to find a coach and a strategy that fits your personality, goals, and career path. Not to mention, CareerHMO offers a free 7-day trial and lifetime access to a number of career resources. No matter where you are on your professional path, it's important that you stay positive! Just like in school, with the right preparation and tools you can succeed in every element of your career.
Related Posts
15 Job Search Etiquette Tips
5 Ways To Be Smarter With Your Job Search
5 Unhealthy Job Search Habits Keeping You Unemployed
Photo Credit: Shutterstock