Why Job Seekers NEED To Study Performers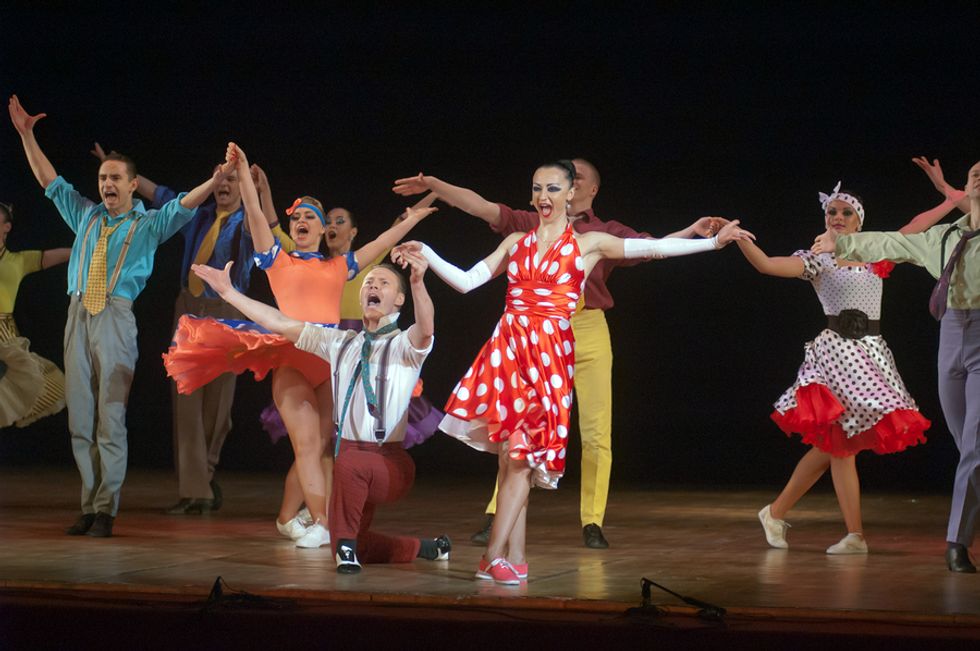 Job seekers have a lot to keep in mind: preparing their resume, developing and monitoring their LinkedIn profile, watching jobs, to name just a few. One of the most consistent pieces of advice that job seekers will find, often in a sea of conflicting recommendations, is that the job search requires work. There may be scores of people who "magically" land their dream jobs – but there are millions of people struggling to land the position of their dreams – for some "just a job." Related: 4 Tips To Help You Shorten Your Job Search Studying peak performers is a worthwhile effort – but for the moment, consider which peak performers to study. What I would like you to consider here is not to study the all-stars from sports or the award winners from television and films. For most of those performers, a very high level of talent is combined with their passion and practice. However, in the performing arts, particularly among the hundreds of hard working Broadway actors – and the hundreds of performing artists who spend hours on buses every week to make a decent living for their families – here's where you'll see some great lessons for many job seekers. I have been honored over the last several years to meet and get to know several Broadway performers and several different individual singers and members of singing groups. Some marquee performers, definitely; some award winning singers or singing groups, yes; but most are hard-working professionals driven by their passions. I was quickly struck with the leadership, management, and career lessons that could be learned from these opportunities. Here are three thoughts that every job seeker can use as part of their attitude toward the job search – or as changes in their techniques.
---
Auditions - Interviews
Professionals in the performing arts do not apply for jobs in the same way as traditional job seekers. And the result is that the application and interview process are often linked in a very different way. While some top performers may be "recruited" for specific roles, just like top professionals in many fields might be contacted by a professional recruiter, the majority of performers spend hours, weeks, months, and even years auditioning in response to casting calls. One of my professional friends spent over two years attending multiple auditions for a part in the touring company of a Broadway show. Unlike most traditional hiring processes, performers may have some significant preparation for an audition. They may need to learn a song, or part of a dance routine, or a scene from a play, in order to audition. Performers understand the realities of the "market" for performers. There's little chance of success for the "someone owes me a job" attitude that sometimes dominates the thinking of some traditional job seekers. Traditional job seekers are poorly trained in career search strategies. Performers not only understand the dynamics of the audition process, they know how preparation is critical – and they learn to "love the audition."
Networking
According to a 2016 survey, 85% of open positions are filled via networking. This is something performers understand, and many traditional job seekers don't follow. One of the most knowledgeable experts of hiring, Lou Adler, recommends a 20/20/60 focus. You should spend less than 20% of your time applying for posted jobs; 20% of your time polishing your resume and LinkedIn profile, and 60% of your time building your network. Performers understand and practice this. They do have some opportunities that are better than traditional job seekers. They attend multiple shows with fellow performers, particularly performers they've worked with in previous shows. While the theater or music community is definitely competitive, it's also a close-knit community of professionals who support colleagues. I recently tracked the "hiring process" of two award-winning singing groups as they replaced key members of their groups. While one of the groups "announced" they were open to outside applications, they actually ignored them. Within the network of their genre, each group hired someone that 1) they knew and 2) came highly recommended from their close professional ties. For traditional job seekers, make sure you're building that network – strive to achieve or exceed that 60% target.
Resumes
The resumes of performers are fascinating -- and very different from the resumes of traditional job seekers. There's an advantage here that's difficult for job seekers to imitate. The resume of a performer is often a list of the shows and roles performed, along with the producer or production company. But in the performing world, where performance is always "public," these short lines tell a casting director exactly what the person did and provides detailed insights into the quality of the performance. The casting director already knows significant parts of what a traditional hiring manager is trying to learn in an interview. The only way for most job seekers to emulate this is to move as far away from some traditional resume content and fill your resume with significant accomplishments, in a story format that
brings the accomplishments to life
and motivates potential employers to want to know more.
Conclusion
In today's highly competitive job market, a different approach that creates new connections or makes your presentation stand out can be very important. Thinking about how others conduct career searches can also simply spark some new ideas for your own.
Disclosure: This post is sponsored by a CAREEREALISM-approved expert. You can learn more about expert posts
here
.
Photo Credit: Bigstock