5 Tips To Land A Work From Home Job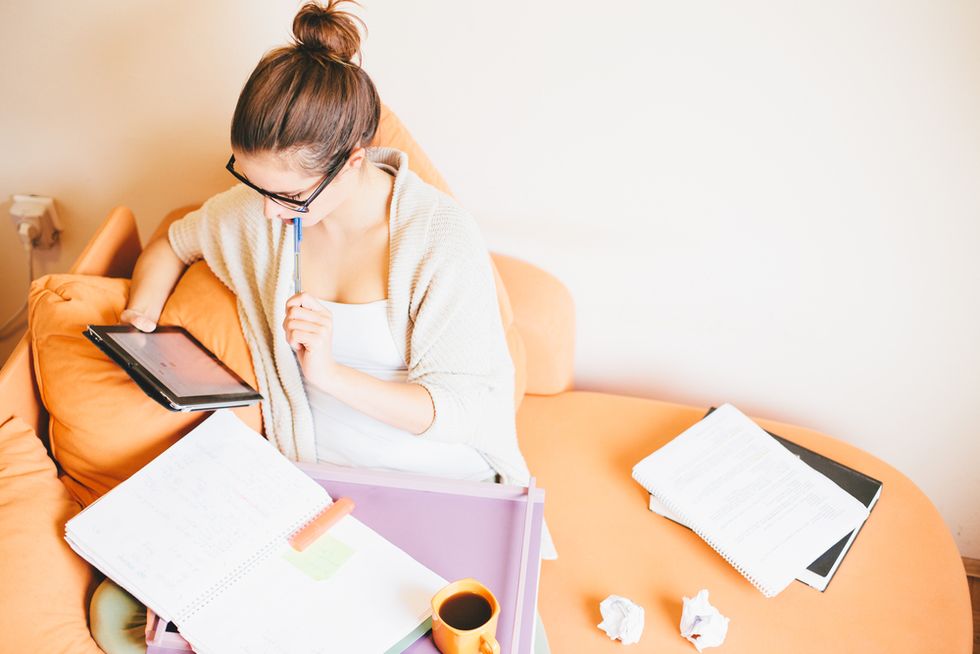 Many think that working from home could be a dream come true. Who isn't interested in being in your pajamas all day and making your own work schedule? There are many perks to finding a job that allows you to work remotely. However, finding that perfect work from home job you love isn't always so easy; it takes a certain type of person with the right amount of motivation in order to be successful working from home. Below are some tips to follow if you want to find and land your dream work from home job:
---
1. Do your research.
Conducting research about
companies that let you work from home
is the most crucial part of your work at home
job search
. Without having any knowledge about the company for which you're applying, you risk looking lazy (not exactly a characteristic sought out by
employers
). The research you conduct should make you understand the company's mission, values, goals, and atmosphere. It should also give you the
confidence
to engage in a more meaningful dialogue. Places you should look when researching companies are Glassdoor, LinkedIn, and the company website. You want to go into the interview with as much information as possible regarding both the job AND company.
2. Demonstrate open communication.
Keeping in touch with your employer when you have a remote job is how they know you are succeeding. When you work from home, you communicate through email, video messaging, chats, and phone. A key quality employers look for in a candidate is effective communication skills. They are going to want to invest their time in a candidate they feel will communicate effectively and ask questions to help them to succeed.
3. Be motivated.
Without face-to-face contact and a traditional
office
environment, it can be challenging for some people to stay excited about the work they're doing remotely. In order to land a work from home job, you need to show your future employer that you are motivated. The key here is you need to show your passion for the job you want. You need to ask questions about upcoming projects and really try to understand the big picture for the company.
4. Be tech-savvy.
All work from home jobs require technology. Therefore, you need to be able to show your future employer that you know the basics. You should show technical skills on your
resume
(use keywords!) and make sure to talk about experiences you have had with certain tech applications in your interview.
5. Get set up.
Making sure your home work space is organized and appropriate is key to success in work from home industry. Most employers will be looking for you to have a noise-free environment, high-speed Internet, and a phone that easily accessible. Working remotely can be one of the most rewarding experiences out there today. It provides flexibility in your schedule that a lot of employers don't offer regularly. If you want to work remotely but don't know where to start your job search, take a look at this list of
the top companies with remote jobs
that FlexJobs has provided just for YOU!
About FlexJobs:
FlexJobs is the leading online service for professionals seeking telecommuting, flexible schedule, part-time, and freelance jobs. With flexible job listings in over 100 career categories, and opportunities ranging from entry-level to
executive
, freelance to full-time, FlexJobs offers job-seekers a safe, easy, and efficient way to find professional and legitimate flexible job listings. Having helped over one million people in their job searches, FlexJobs has been featured on CNN, the Wall Street Journal, Forbes, Good Morning America, among hundreds of other trusted media outlets.
Disclosure: This post is sponsored by FlexJobs. You can learn more about sponsored posts
here
.