Popular
Best Remote Jobs For Busy Mothers (And Fathers)

Bigstock
Whether you're in between jobs or a stay-at-home parent, flexibility can sometimes be a major factor when looking for your next career opportunity.
Luckily, we're living in an era where remote job opportunities and schedule flexibility are on the rise.
---
FlexJobs recently released a list of the most flexible work-from-home jobs. These jobs allow many stay-at-home parents to work remotely while the kids are in school, or on their own terms. Here are five of the most popular work-from-home flex jobs.
Writer/Blogger
As more organizations, and individuals, realize that content is king, blogging has become a popular emerging profession. From publications, corporations, retailers, or healthcare agencies, any business or entity with a website can easily have a blog.
If you enjoy writing, or delving into niche subjects, then blogging may be a flex job worth looking into. Another major benefit to blogging is that you can write from anywhere! If you need to get a blog done on the run, you're not limited to the home office.
Depending on the gig, some bloggers can make up to $50,000.
Proofreader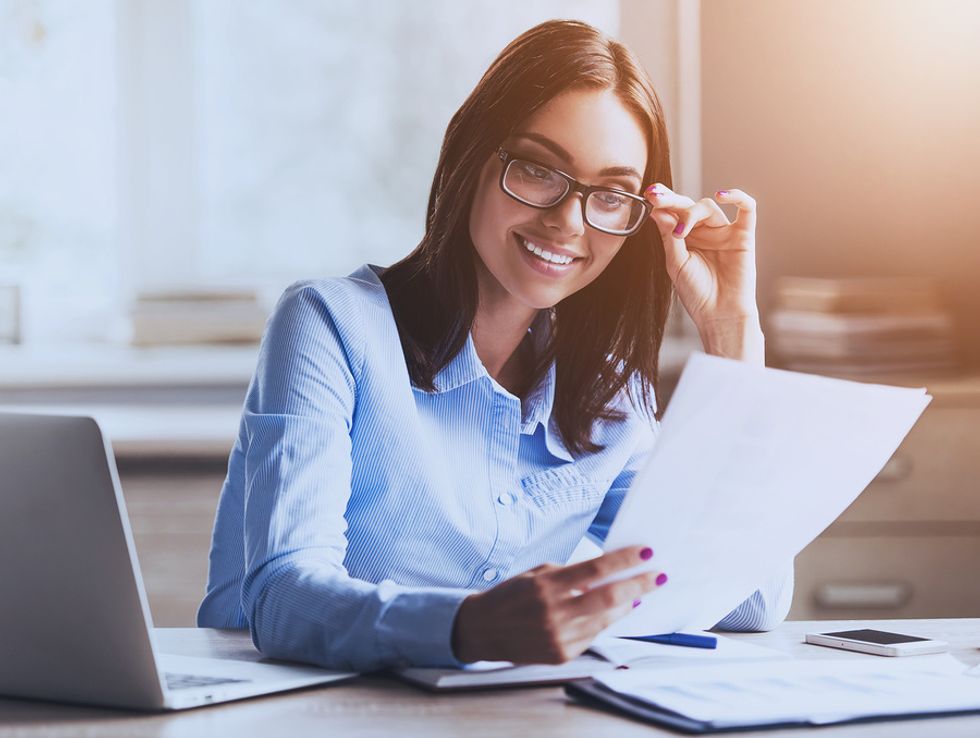 Bigstock
Like writing, proofreading can be done from anywhere—at home, a coffee shop, or the park. However, because the job requires incredible attention to detail, you wouldn't want too many distractions while working.
This type of job isn't for everyone. You'll need strong grammar skills as well as the ability to quickly spot errors and fact check. But, if you enjoy that type of work, it offers a lot of flexibility. Proofreaders can sometimes make $40,000 or more.
Recruiting Coordinator
Bigstock
Human resources is a hectic profession and many HR offices now offer flexible recruiting coordinator positions to help with tasks like looking over resumes, performing background checks, and assisting with interviews.
Almost every type of organization has an HR office, so there should be a diverse amount of positions available. Recruiting coordinator positions can average over $45,000.
Data Entry Specialist 
If you have exceptional typing skills, then being a data entry specialist may be the right opportunity for you. This position is particularly popular for stay-at-home parents because it allows them to work remotely while the kids are at school. A data entry specialist is the type of position that requires you to put your head down and grind away without distraction, so it's important to have a quiet space.
The job typically has minimum education requirements and sometimes turns into more permanent or different positions with companies. On average, data entry specialists can make up to $35,000.
Customer Service Representative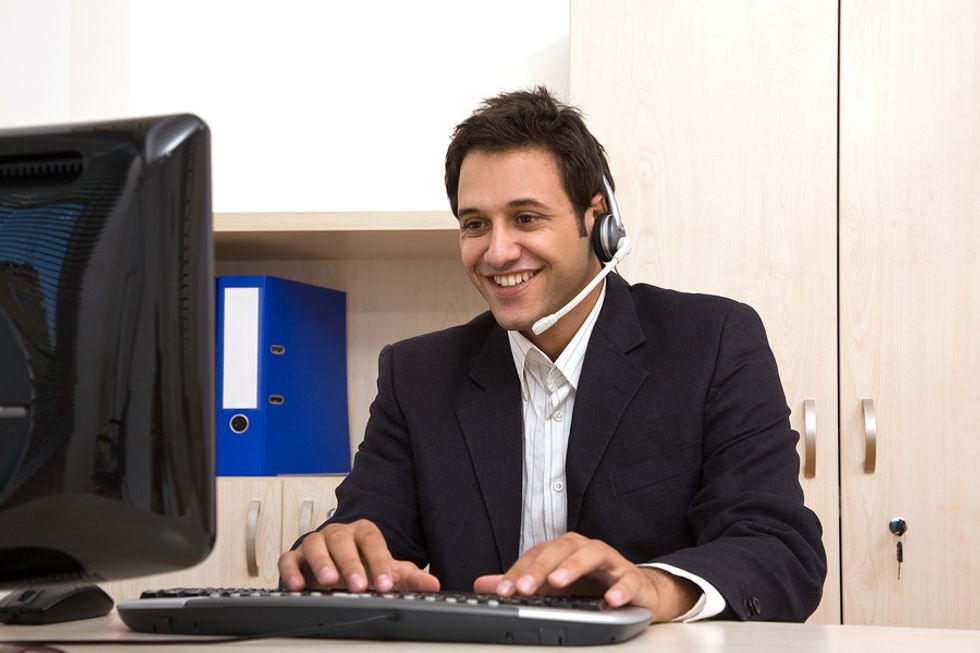 Bigstock
Customer service representative is another position where there are a diverse amount of opportunities available. It's a position that requires patience (something most parents have practice with) and a quiet home office (perfect for when the kids are at school).
The job requires taking phone calls, responding to inquiries, and providing customer assistance. These roles typically require a high school diploma and willingness to learn new technology and software programs. Customer service representatives make up to $37,000.
Other stay-at-home jobs that made FlexJob's list include transcriptionist, virtual assistant, online teacher/tutor, accounting clerk, graphic designer, health coach, marketing specialist, social media specialist, travel consultant and web designer. In addition to providing flexibility to stay-at-home parents or those in a career transition, these flex jobs also give employees the freedom to test out potential career interests.
It's a whole new world!
Remote work positions are on the rise and parents looking for this type of opportunity have more options than ever. If you want to keep up with some of these options check out Work It Daily's Incredible Companies page to see snapshots of companies hiring for remote work opportunities. Work It Daily also highlights remote work opportunities on a daily basis on TikTok.