4 Tips For Finding Your Work-From-Home Dream Job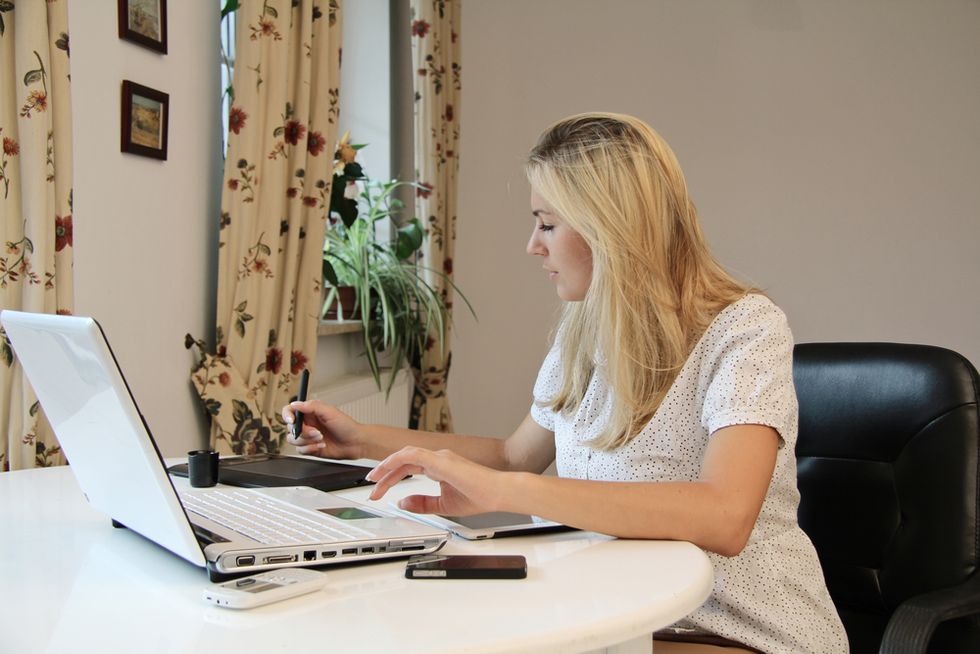 Many professionals have had success in landing work-from-home job opportunities. However, with so many work-from-home scams out there, some professionals have a difficult time finding opportunities that are legitimate. Related:14 Tips For Working From Home Unfortunately, there are many scammers in the world. The key is to know what to look for in a company when you're hunting for a work-from-home opportunity. Getting started in your company search can be difficult. Here are some tips on how to spot that work-from-home job you have always dreamed about.
---
1. Research Your Target Companies
Learn what keywords to search for when looking for remote job opportunities at a company. Some keywords that are used often when it comes to work-from-home opportunities are:
distributed workforces
and
distributed teams.
Once you
find companies that offer remote jobs
, create a list of target companies. This list can consist of companies you know hire virtually plus some that you aren't sure if they have work-at-home opportunities. After you have this list, start reaching out to a specific person at that company - someone in HR, for example - and make an introduction.
2. Show Passion
Think about your skills and what jobs you can do best. Make sure to only apply and search for work-at-home positions that align with your passions and goals. Finding a job that you are passionate about is the key to success. When a professional is passionate about a certain job title or a certain skill, it opens the door for more opportunities. When a
recruiter
sees that a job seeker is excited about a position, they find themselves wanting to know more about the individual. If you lack passion, you shouldn't apply for that position. Being passionate about something via social channels, cover letters, and so on could even invite more opportunities come to you.
3. Follow Work At Home Job Sites
Become a aware of job sites that post work-at-home job opportunities.
FlexJobs
in particular, has helped more than one million people in their search for professional and legitimate flexible work arrangements, including work-from-home positions. FlexJobs has an array of remote job opportunities on their site that professionals can apply to. If you are seriously looking into a work-at-home profession, this should be your next stop.
4. Keep Up With Trends
Did you know that more than 50% of workers already have a job that is compatible with at-home work? Also, 82% of Millennials believe that, within the next 10 years, many businesses will be built completely with
virtual teams of online workers
.
Job search
will be changing drastically in the years to come (it already is)! Make sure to follow work-from-home trends if you're serious about getting into this field. While working remotely isn't for everyone, independent contracting is where more job opportunities will be in the future, so it seems. Now is a perfect time to start considering what your life would be like if you had a more flexible work schedule with a company that let you work from anywhere!
About FlexJobs:
FlexJobs is the leading online service for professionals seeking telecommuting, flexible schedule, part-time, and freelance jobs. With flexible job listings in over 100 career categories, and opportunities ranging from entry-level to
executive
, freelance to full-time, FlexJobs offers job-seekers a safe, easy, and efficient way to find professional and legitimate flexible job listings. Having helped over one million people in their job searches, FlexJobs has been featured on CNN, the Wall Street Journal, Forbes, Good Morning America, among hundreds of other trusted media outlets.
Disclosure: This post is sponsored by FlexJobs. You can learn more about sponsored posts
here
.
Related Posts
Let Brad Pitt Inspire You To Work At Home Today
Yes! You Really Can Find Work From Home Jobs!
Work From Home: 3 Ways To Make Money In Your Pajamas
Photo Credit: Shutterstock