Popular
4 TRUTHS Parents Need To Know About Their New Grad's Job Search

College graduation season is the ultimate roller coaster of emotions for new grads and their parents.
It marks an important life milestone that brings with it a lot of pride and excitement, but there's also a lot of uncertainty as these new grads try to launch their professional careers in an extremely competitive job market.
---
It doesn't matter how old your child is, parents always have that urge to offer advice or find ways to help when their child is struggling. But, when it comes to your new grad's job search, it's really out of your hands.
That said, as a parent, your advice still goes a long way with your child. In order to offer meaningful advice, you first have to understand some important facts about the challenges your new grad will face as they try to land their first job out of college.
TRUTH #1: College Didn't Teach Your Child How To Find A Job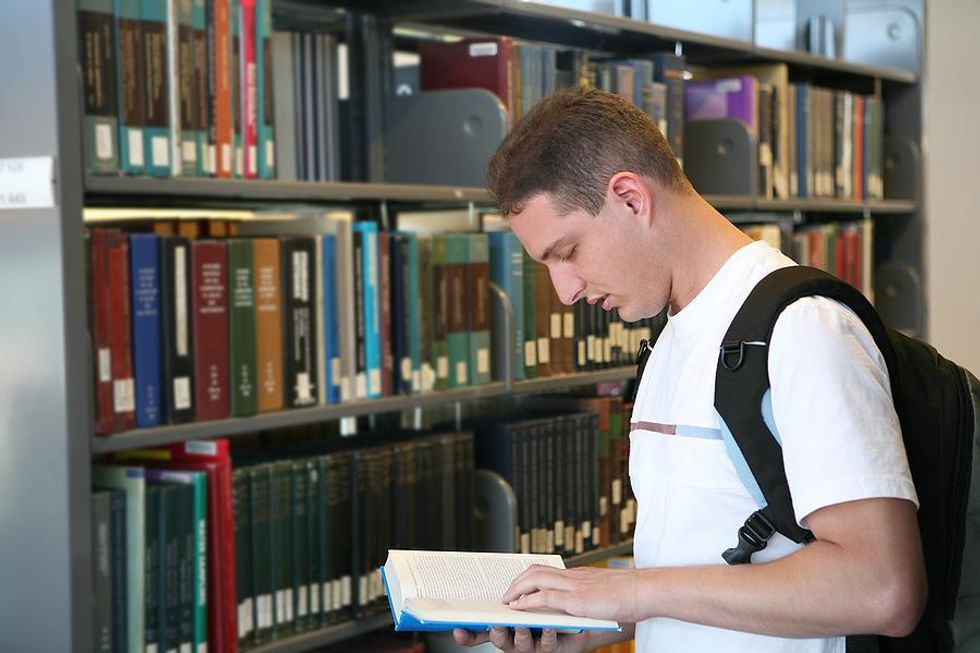 Bigstock
College focuses on areas of study that can teach students a lot about how to prepare for a certain career but won't necessarily cover the process of actually landing a job in that area of study.
While many colleges and universities have career resource centers with more than capable staff members, it's important to remember that staff at these centers are working with thousands of students. It's not necessarily their job to reach out to each student to help them put together an individualized job search strategy.
Ultimately, students have to take the initiative if they want to learn more about career planning and the job search. If your grad didn't do the research at school, they'll need to put some time into it after graduation.
TRUTH #2: Job Search Doesn't Work Like It Used To
It's not about applying to every job opening in the desired industry and waiting to see who calls back. New grads need to put together a job search strategy and make their own opportunities stand out. I tell all my clients to put together a bucket list of companies where they would like to land an interview.
If any of those companies are hiring, they can apply, but the main purpose of the bucket list is to network your way onto those companies' radar screens. This may be one of the more eye-opening parts of the process for new grads, especially if they had very little experience networking at school. But they have to start somewhere.
Students who don't already have a LinkedIn account should sign up for one immediately and then begin identifying five people at each bucket list company to reach out to and establish a connection. The best way for students to make these connections is by conveying their passion and enthusiasm for working at these companies and explaining to these individuals why they feel a connection to that company's mission.
The goal is to start getting to know some of these professionals and eventually set up informal interviews where new grads can talk to them about what it takes to land a job and be successful at these companies.
To parents of new grads, this may seem like a lot of work. But the job search process has
changed significantly
over the years. It's hard to stand out as a seasoned professional with a lot of experience, never mind as a new grad. Referrals are the best way to land an interview and it takes a lot of work to earn them.
TRUTH #3: Choosing A Career Direction Is The Hardest Part
Some parents still have this old-fashioned idea that you're supposed to go to college, major in a subject, and then land a job in that area of study. Today, this is no longer the norm. New grads can't just market themselves based on their academic experience. With over three million new college grads each year, the competition is beyond fierce.

A lot of well-meaning parents also say to their new grad, "You can be anything you want to be, just pick a career." But today, there are infinitely more career possibilities than there were 20+ years ago. This is an overwhelming, anxiety-filled choice for many students. So, how does a new grad narrow down the options?
We all gain skills with our unique experiences through education, past jobs and internships, hobbies and interests, and life experiences. Each of us is actually a business-of-one that will ultimately provide a service to an employer designed to either save or make the employer money to justify the cost of hiring us. College grads (all professionals really) need to constantly ask themselves, "What services am I going to provide to an employer to justify hiring ME?"
For recent grads, self-assessment to determine their strengths and interests is key. Additionally, college grads and their parents need to keep an open mind during the job search process because sometimes the opportunities that pop up aren't always what you were anticipating. If a particular opportunity matches a grad's unique skill sets, offers room for growth, and is something they may enjoy doing, then it's an opportunity worth pursuing because you never know what other doors it could open.
Picking a career path is hard enough as it is. It only becomes more difficult when grads let their college degrees limit their options. A college degree is only one small piece of a larger puzzle.
TRUTH #4: Doing It For Them Is the Biggest Mistake You Can Make
Bigstock
Parents reading this post may be thinking all of this is a lot of work for a new grad to take on and may have the urge to try to take on a larger role in their child's job search.
Please don't do that, it will only hurt your new grad in the long run!
A new grad needs to experience the job search process mostly for themselves. However, there are still things that you can do to help:
Share your network - Do you have a professional connection that could be a good resource for your new grad, or know someone who works at one of their bucket list companies? New grads have very small professional networks and could use an extra boost building up those networks. Make an introduction and then let your new grad take it from there.
Offer encouragement - As I said earlier, parents' words do still carry weight with their children, so when appropriate, offer words of encouragement to keep their spirits up when going through this process. If one of your past experiences is relevant to what your new grad is going through, offer some insight into how you handled the situation.
Point out resources - If you come across a resource that can help your new grad in any part of the job search process, you should share it with them. Don't overwhelm them with hundreds of emails or texts, but the right type of resources can go a long way.
Speaking of the right type of resources…
I want to give new grads the tools they need to launch their job searches the right way and that's why I'll be hosting "How To Land Your First Job At An Incredible Company."
This live training will take place on Thursday, May 6th from 12 p.m. - 2:30 p.m. ET (9 a.m. - 11:30 a.m. PT).
For only $1, this course will teach new grads and young professionals what's holding them back from landing their first job at an incredible company and how to get noticed.
This course makes an amazing and affordable graduation gift for the class of 2021!