Photo courtesy of Power Home Remodeling Group
By the end of 2015, Power Home Remodeling Group was a growing company with a strong culture that had just been named as the best place to work for millennials by Fortune Magazine.

But Michael Hansen saw the potential for so much more.
---
Hansen served 7 years of active duty in the U.S. Marine Corps and had recently become a team leader at Power.
"I noticed our camaraderie [at Power] was the closest thing I found in corporate America that matched the Marine Corps," Hansen says.
Both Hansen and company leadership had wanted to start a veterans program for awhile and realized that with a strong company culture already in place, the time was finally right. In 2016, the exterior home remodeling company launched the Power Veterans Initiative.
Since that time, the results have been a success for the company and the workforce.
Veterans Help Power Grow Its Workforce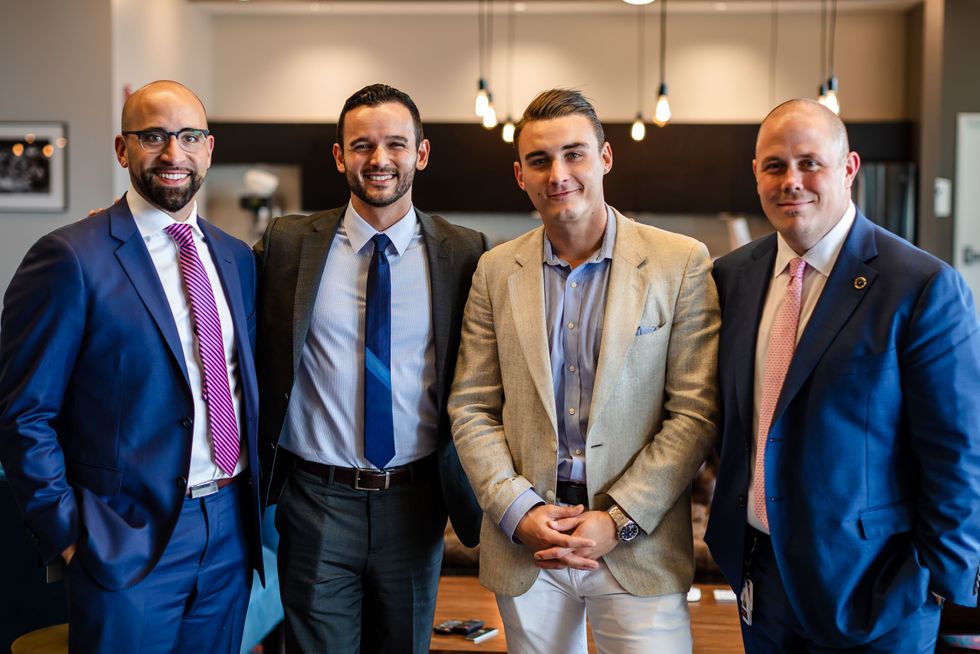 Photo courtesy of Power Home Remodeling Group
Hansen, founder of the Veterans Initiative and Power's national director of military affairs, says the goal of the initiative is to capture some of the best and brightest talent from the military to help Power scale and grow. He says the company is consistently growing at a rate of 20 percent annually and the Veterans Initiative is a large part of that.
"It's not a charity, it's not a philanthropic endeavor. This is a strategic business initiative because we're able to capture unique access to unique talent that we normally wouldn't get from our traditional talent pipeline," Hansen says.
Hansen says veterans are coachable, trainable, and adaptable—all skills that are essential to not only adapting to life at Power, but to ultimately succeeding and growing at Power.
Whether it's sales, marketing, or operations, veterans are succeeding across the board. Veterans are currently the top performers in sales in 10 out of 16 Power territories and veterans currently lead in every statistical category in customer development, according to Hansen.
"They got a breadth of work experience that's equally, if not ten times better, than some of the other applicants we're getting just because of the magnitude of leadership and responsibility they had to uphold in the military."
Employees with senior military experience have been a huge asset in Power's strategic planning efforts as far as scaling and logistics, as many have experience supervising and moving soldiers and equipment during military missions, skills that transfer well into Power's workforce, Hansen adds.
The Sky's The Limit For Power's Veteran's Initiative
Power currently employs 225 veterans, which represents 8 percent of its workforce, and 13 percent of the company's new hires are veterans or military spouses.
Power's workforce is expected to double in the next five years and veterans and military spouses could make up 15 percent of that workforce, according to Hansen.
The company will also have better access to military talent through legislation that allows for internship and corporate fellowships for military personnel. Hansen says this will provide an opportunity for mid/senior-level military personnel to do three-month, government-paid fellowships with Power.
"We can use that three-month fellowship as a bridge to expose them to us and find a better position and customize a position for them with is," he says.
Veterans who are with the company for 90 days are eligible for a $3,000 signing bonus to help them with the transition to the job.
Outside of the Veterans Initiative, Power has a strong reputation nationwide for their focus on energy efficiency, sustainability, and solar and clean technology.
Hansen says Power is a "growth-minded organization" that's expanding across the country. The company is headquartered in Chester, Pennsylvania and has 16 satellite locations serving in 24 states.
"We're really just building the tracks across the country, so as new clean technologies continue to become available, we're trying to be the best interface for the consumer so they can be at almost net zero or producers of their own energy," he says.
The Veteran's Initiative has played a major role in the company's success and that success goes back into the initiative.
"By aligning our military program with a business strategy, we're actually able to propel our business and the propulsion of the business is allowing us to grow this initiative," Hansen says.
Hansen hopes other companies will follow Power's example and treat veteran initiatives as an essential part of their business plan, and not just a feel-good measure.
"As a veteran my goal is to show people what we're capable of and also tell other veterans of what they're capable of and I think because of that, not only are we changing the narrative about veterans across the country but we're changing the narrative about veterans to veteran themselves."
Power Aims To Keep Its Workforce Connected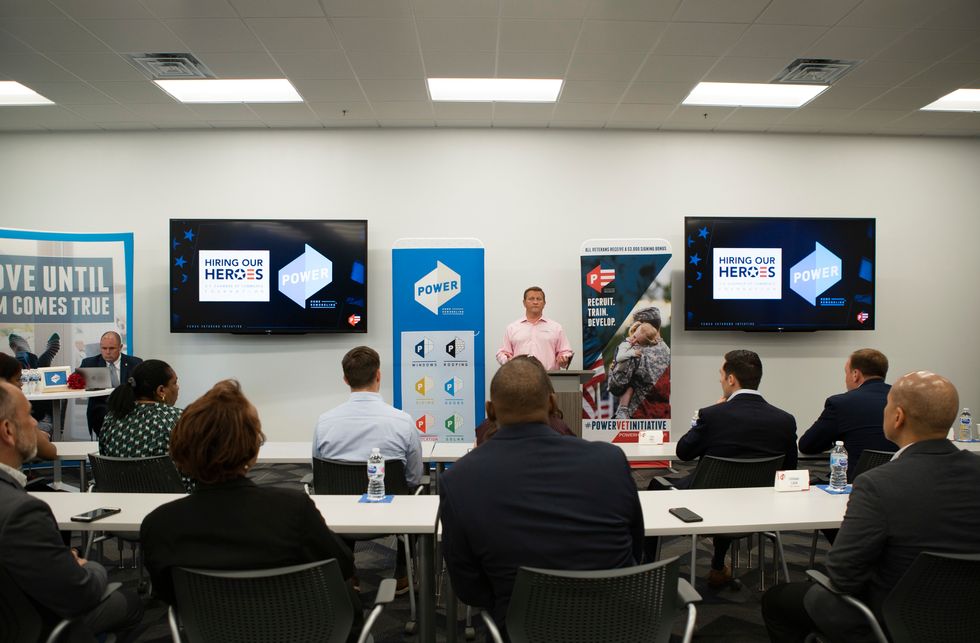 Photo courtesy of Power Home Remodeling Group
Power brings portions of its workforce together on a yearly basis during three company summits. One summit focuses on women, another focuses on diversity and inclusion, and the last one focuses on veterans. These summits include leadership training and team-bonding activities, according to Hansen.
Hansen says Power has a 12-person special events team that works to put together and promote company-bonding/community service events throughout Power's different territories. Power also ends each year with a company-wide retreat to Mexico.
"We really try to promote connecting people with each other and their communities and that over time across the aggregate of the company creates this very big groundswell of connection to community and connection to each other," he says.
Want to know what it's like to work at Power Home Remodeling Group? Check out their careers page.
Power earned Work It Daily's Leadership Champion Badge. Are you interested in having your business featured by Work It Daily? Learn more about Work It Daily's Champion Badge Program and get your business in front of job seekers looking for their next great job opportunity.