Resume
4 Tips For Gathering Great Resume Content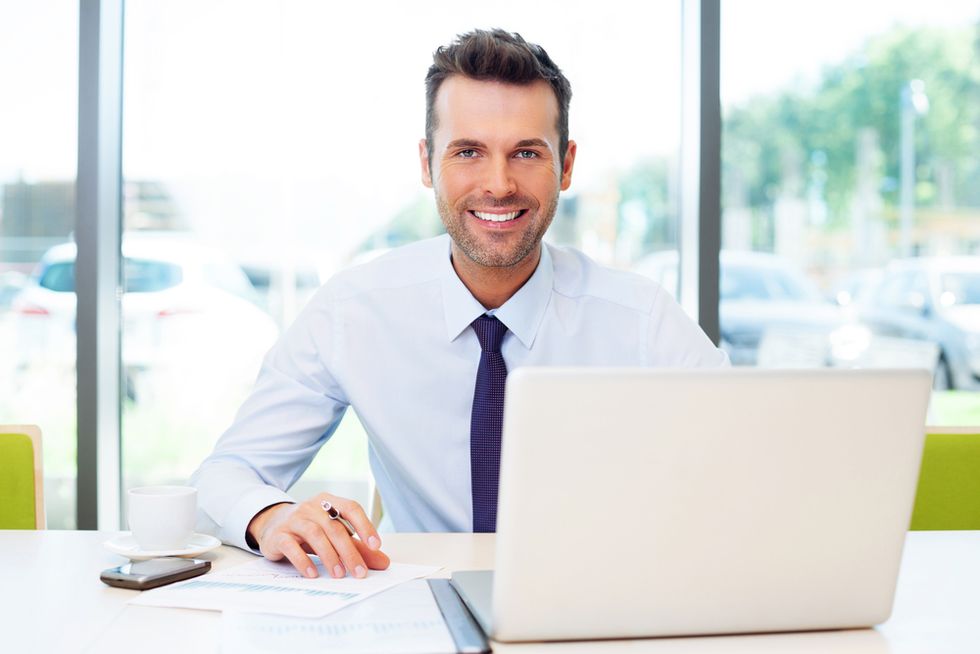 It's a task you might dread, but it desperately needs to get done - write your resume! Should be easy, right? Honestly, for most people it isn't, and this is primarily because coming up with the right resume content can be a tricky task. If you present lackluster information in your resume, or fail to demonstrate your value in the provided space, securing the coveted job offer drastically declines. Related:How To Quantify Your Accomplishments On A Resume So, how can you gather great resume content, especially when you feel you have nothing stellar to share? These tips can get you started:
---
1. Research
Scour targeted job postings to identify keywords and required skill sets. Look for trends in tasks and abilities, make a list of top requirements, and then create an inventory of your matching exposure or expertise in these same areas. For example, if several roles request that you: "
Organize and set priorities for team members
" or "
Provide feedback on financial performance, customer service, and sales objectives
" brainstorm examples from throughout your career when you established priorities for others, disseminated tasks to teams, or monitored productivity and performance. Once you have identified major job requirements and related experiences, you need to go the next step and elaborate on specific achievements or accomplishments in these areas. Remember, employers are not interested in reading bland task overviews; they want to see stellar results.
2. Analyze Feedback
Need more examples of your success? Look over your performance reviews, testimonials, letters of reference, or LinkedIn recommendations for inspiration
.
These forms of feedback should be packed with examples of your career accomplishments that can be fleshed out into great resume content. If your last boss raved about your attention to detail, or praised your superior customer service skills, tie the accolades to exact instances during your career to generate stellar resume material.
3. Quiz Yourself
Ask yourself tough questions to get the juices flowing and locate where you added value. Everyone has done something well, it just needs to be identified. In past roles, did you:
Increase sales, reduce costs, or save money?
Take initiative, resolve an issue, or pursue new opportunities?
Build relationships, motivate others, or increase performance?
Once you have the answers to these questions – expand on each point with exact quantities to boost significance. Add details that address: how much, how many, and how often. Locate percentages, dollar figures, and other statistics that can support your statements. Voila; great content starts to take shape.
4. Tell Stories
A resume is career storytelling. Avoid repeating basic job descriptions and work to engage the reader with your captivating career stories. Outline scenarios and outcomes in an active voice and sell your ability to do great things for employers. Past performance is a great indicator of future success, so gather some great stories and keep content results-focused by applying the CAR technique. Outline the
C
hallenge,
A
ction, and
R
esult for related experiences; keep the employer hooked and engaged by walking them through some of your best outcomes and events. Finally, keep in mind that gathering great content and writing great content are two separate tasks. Once you have brainstormed material for your resume you need to carefully refine content, tailor details relevant to the reader, and present the information in a compelling manner.
This article
addresses the delicate balance of content and design in a resume. Lastly, to prevent future resume writing headaches – keep an active record of your work performance. Regularly note work achievements and successes, and file away all feedback.
Related Posts
5 Little Resume Tweaks Employers Are Begging For
3 Ways To Avoid Age Discrimination On Your Resume
When Your Work History Has Primarily Been With One Employer
Photo Credit: Shutterstock