To Be A Successful Recruiter, You Must Be An Effective Salesperson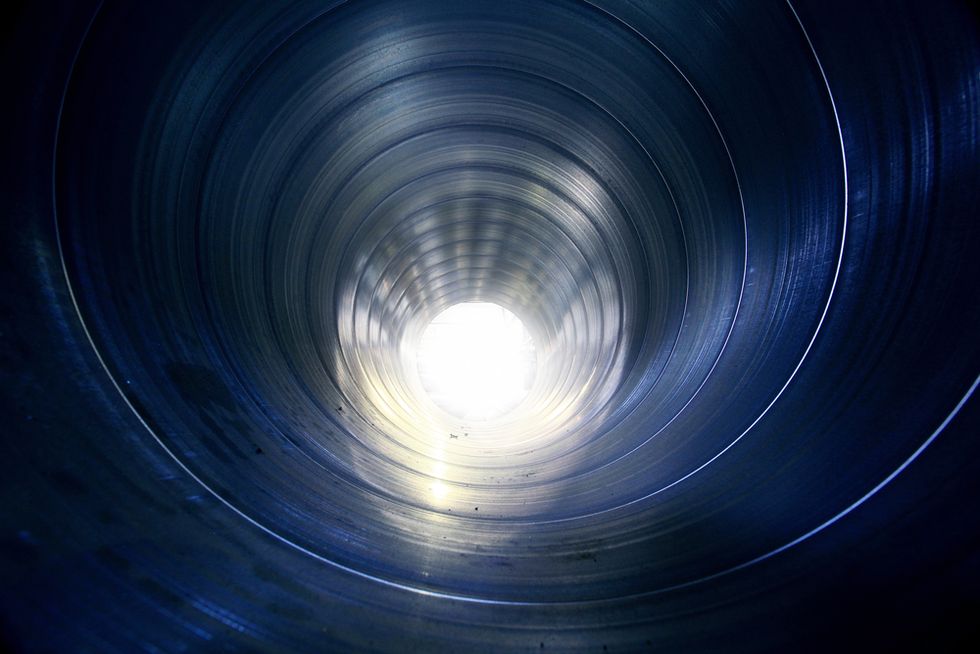 Let's pretend you're a salesperson for a minute. As a successful salesperson, you know that trying to sell a niche product to a list of quality, generally interested leads will result in more sales than trying to sell your product to a random list of individuals, right? Well, the same concept applies to recruiting top talent. Did you know that 75% of the talent pool is comprised of passive job seekers? These are employees who are satisfied with their jobs but would be open to new opportunities if presented to them. Basically, that means an overwhelming majority of your target candidates aren't actively looking on job boards, which means that they're not seeing your job postings. That's a whole lot of leads that are going untouched! So, what's the solution here?
---
Employment Branding: The Solution To Your Job 'Selling' Problem
Employment Branding is a cutting-edge recruitment strategy that's being adopted by major companies such as Zappos, Facebook, and Google. It engages a company's target job candidates by showcasing its culture, values, and work. Basically, it piques the interest of the candidates your company WANTS, and filters out the candidates who aren't a good fit. Employment Branding is an effective way to acquire the interest of the right kind of talent (leads) and drive them to your job opportunity (your niche product).
Here's How It Works...
So, how does it work? It's simple: You tell your company story. Why is your organization so great? What makes it unique? Who works there? Why should your target audience CARE? Once you have all of this good stuff, you showcase your stories online. Here are a few examples of Employment Branding stories:
These Employment Branding stories are basically filters that sift out the good candidates from the bad. If an individual can't relate to the company values, workplace culture, or company initiatives, he/she probably isn't the kind of candidate you're looking for - and he/she probably won't waste your time by applying to the job. On the flip side, if your company traits resonate with the individual, he/she could be a good fit - and he/she will be more likely to apply for the job. In a
recent survey
conducted by
Software Advice
, almost 30% of respondents said they'd be most likely to apply to a company that was honest or transparent about its culture and values. Your Employment Branding stories are the best way to get your company culture across to target candidates.
Your Stories Will Drive The Right Talent To Your Openings
The stories you create about your company will work WITH your current job postings or careers page. Within your story, you will include call-to-action links that will drive the RIGHT KIND of job candidates to your job openings - just like a good sales pitch to a quality lead.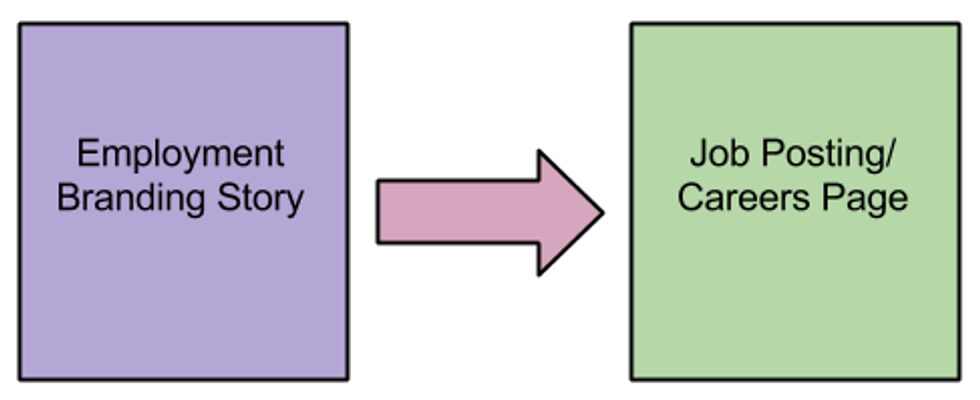 Employment Branding doesn't eliminate the need for your job postings or careers page, it actually drives the right candidates to them so they can learn more about the specific opportunity and qualifications.
To Be A Successful Recruiter, You Must Be An Effective Salesperson
As you can see, if you want to be an effective recruiter, you have to be an effective (and efficient) salesperson. Stop wasting time and money on an outdated strategy that doesn't serve top talent to you on a silver platter. Find out how you can
build and execute your own Employment Branding campaign with this FREE e-course!
Don't Have Time To Write?
Don't have time to write your own company stories? We can help. See how cost-effective it can be to outsource your Employment Branding to the pros!

        Photo Credit:
Shutterstock