Your job interview may be over but the interview process isn't done yet. There's another crucial step that could mean the difference between getting hired or getting looked over. That step is sending an unforgettable thank you note to your hiring manager.
---
Will A Note Really Make A Difference?
Yes, it definitely will. Writing a thank you note gives you the opportunity to keep on making a good impression after the interview process is complete. It shows that you care about the company and appreciate the time people put in to meet you. Plus, it shows that you care about the next step in the hiring process and want to take an active part in it.
If you have questions about your thank you note strategy (like what to put in it or how to send it along), here are some tips on how to write a thank you note that will really WOW your potential employer.
Don't Send A Hand-Written Note -- Email It Instead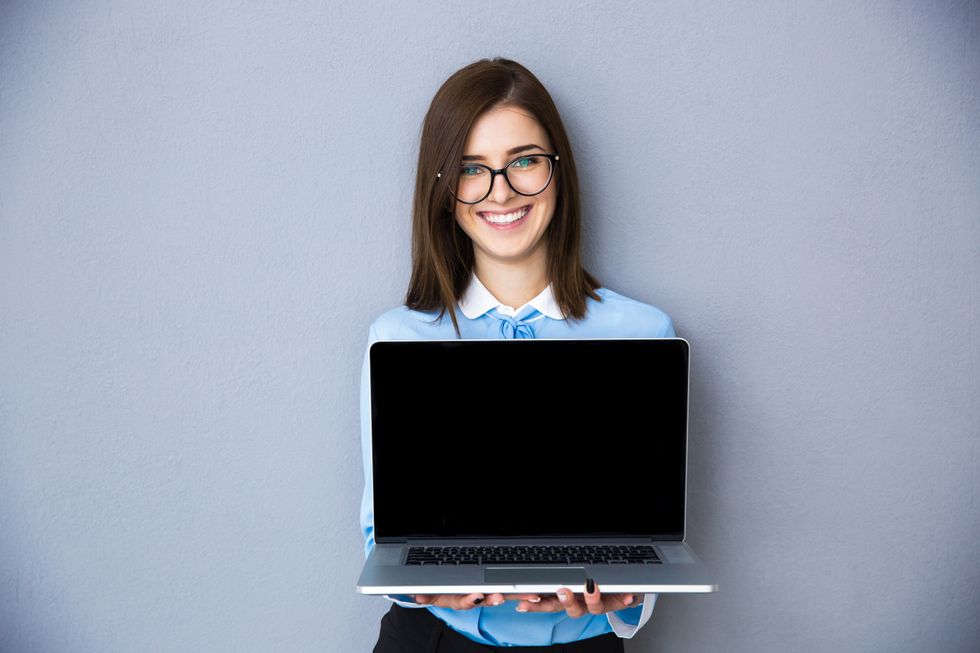 Happy businesswoman showing blank laptop screen
There's a good chance the hiring manager is super busy and wants to make a hire soon. You need to keep up with them. If you write a note by hand and send it in the mail, it may not reach them by the time they make a decision. To ensure that you're up to speed in the hiring process, send the note via email. It will get to your hiring manager much faster.
Send It Sooner Rather Than Later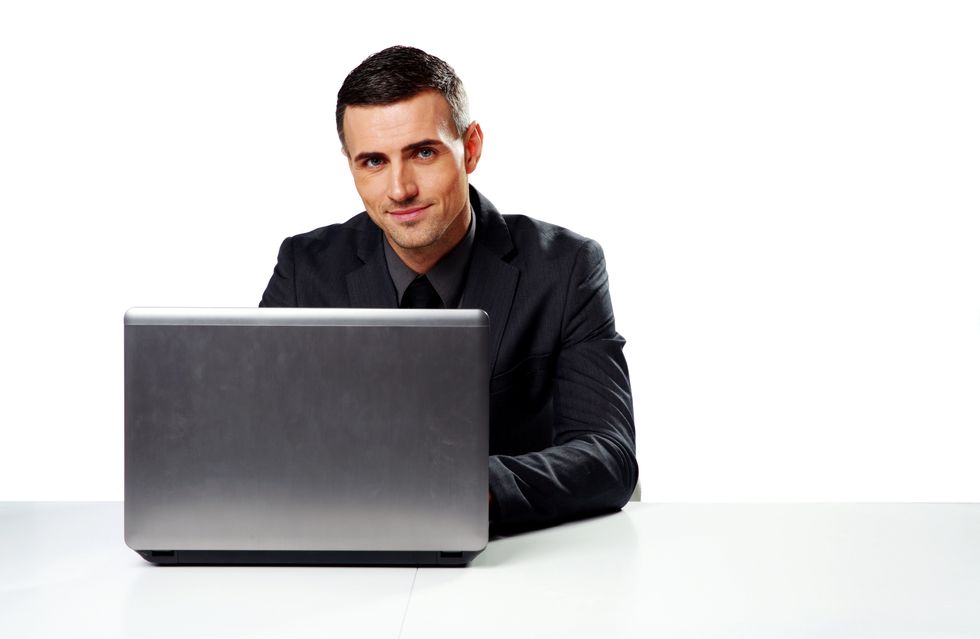 Happy businessman sitting at the table with laptop isolated on a white background
The hiring process moves fast, so it's important you make a good first impression -- fast. We believe a good time to send a thank you note is within 24 hours of your interview. That way, the hiring manager doesn't forget you or the conversations you had during your interview.
Be Sure To Say Why You're Thankful For The Interview
Saying "thank you" in your thank you note is a given. Take it a step further by telling the hiring manager why you are thankful for the interview. You could mention that you liked learning more about the company, meeting members of the team, and getting to know more about the position. This shows the hiring manager that the interview was more than just a formal part of the hiring process for you. For more on why the thank you note is so important in the hiring process, check out this session of "Office Hours" video with Ariella Coombs.
Remember Names And Drop Them In Your Note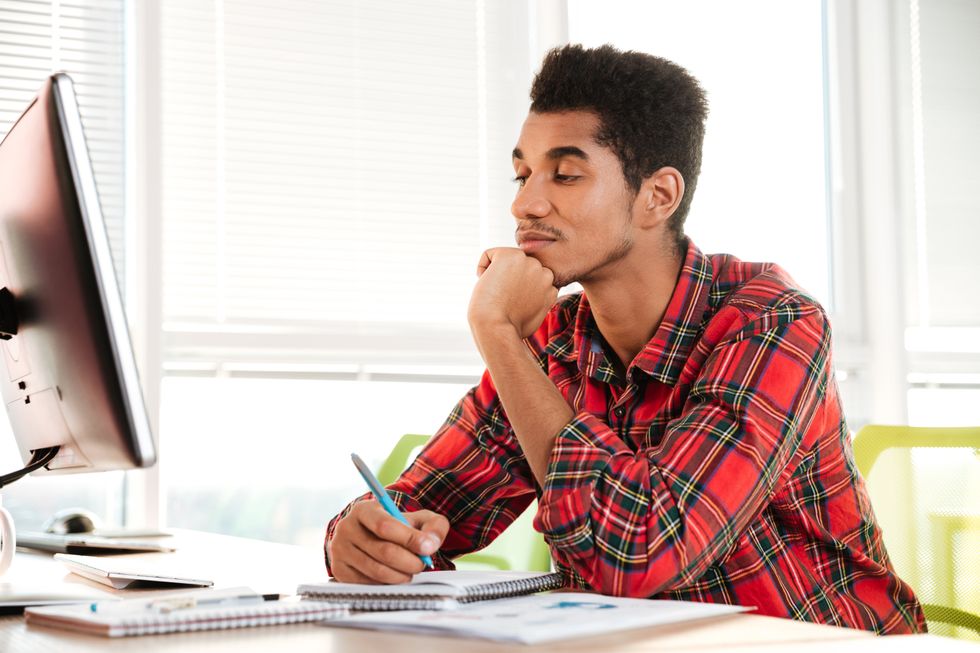 While at the interview, learn the names of those you come in contact with and mention some of them in your thank you note. You could mention a question they answered for you or give them a shout-out for making you feel comfortable. This shows that you pay attention to the details and care about those who have helped you throughout the hiring process.
Tell Them Why You'd Be A Good Fit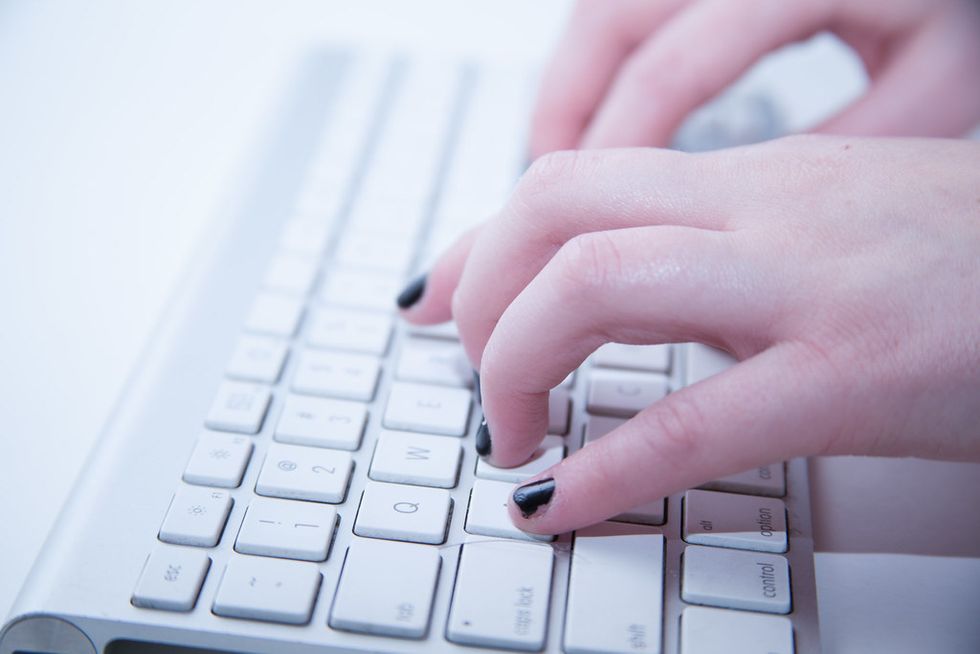 Now that you've gone through the interview, reiterate why you think you'd be a good fit for the job. You got a glimpse of how the company functions, so now's your chance to add what value you think you bring to the table. You can also express your excitement about the position and the company. It shows that you care about the job and will make you stand out in the hiring manager's mind.
Want to get your resume reviewed by Ariella, J.T. or our team of trained coaches? Then check out our Premium Subscription.