The Ultimate LinkedIn Checklist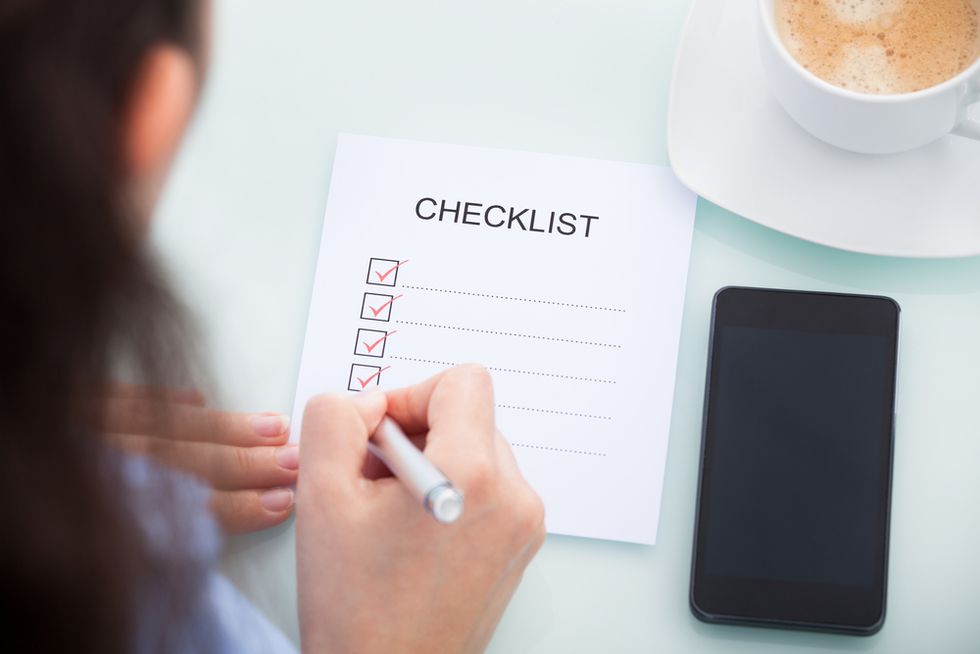 With more than 277 million users in 200 countries/territories, 3 million business pages, 2.1 million groups, and 77% of all published jobs, it's easy to understand why LinkedIn is the #1 social networking site for professionals. Do you also know that it has generated more than 1 billion endorsements and that 48% of recruiters post their jobs on LinkedIn and nowhere else? Related:10-Minute LinkedIn Makeover Utilizing LinkedIn is an imperative for professionals in active or passive job searches, but it's also critical for those savvy enough to prioritize proactive career management. To help you improve your career prospects in up and down markets, here is the ultimate LinkedIn checklist for job seekers and professionals who want to recession-proof their paychecks:
---
1. Optimize Your Profile
Nailing LinkedIn begins with a strong and complete profile, and that means addressing a range of issues. Your goal is to make your profile attractive and professional enough to help you attract the initial connections you need to create a firm foundation for your LinkedIn presence.
You Need:
An interview-ready Photo
A key word-infused Headline
A brand-focused custom URL
A profile Summary that sets you apart
A Specialties sub-section in your summary
A well-defined Career Story
Short but powerful Position Context Statements
Stunning quantified Achievements for each role
A Profile Structure that makes your career story easy to read
An Age-Proofing strategy if you have >10 years' experience
Close to 50 Skills & Expertise listings
To maximize your Education & credentials
A minimum of 2 LinkedIn Groups
A minimum of 3 LinkedIn Recommendations
A Key Word infusion & upgrade strategy
To select the appropriate Extra Sections for your profile
Profile Add-Ons & Links to show your brand in action
To confirm your LI public Contact Information
2. Develop Your Network
Once your profile is in great shape you're ready to build your professional network. Because LinkedIn's algorithm uses your network to produce search results, it is critical that you have a critical mass of connections. The connection and group recommendations below will enable you to achieve that critical mass.
You Need To:
Build from 0 to 250 Connections
Send out Invitations to Connect with key contacts
Design an Invitation Connection Strategy & begin execution
Begin Endorsing your connections as relevant
Join an initial 10-15 relevant LinkedIn Groups
Ensure your Endorsed Skills are visible on your profile
Request at least 1 Recommendation for each position
Periodically review & enhance your profile's Key Words
3. Expand Your Networking Reach
To propel your network to the next level and attract career opportunities you will need to expand your connections and LinkedIn reach. This in turn expands the results LinkedIn can present you with when you search for people, companies, groups, and jobs on their social networking platform.
You Need:
Expand your Connections to 500+
Boost your LI Group Memberships to 30-40
Strategically accept appropriate Invitations to Connect
Introduce Your Brand to your LI Groups
Chime in on LinkedIn Discussions with your insights/opinions
Periodically Remove Connections as appropriate
Use Group Disconnections as appropriate
Use Contact Disconnections as appropriate
Personalize your Connection Invitations
Begin posting regular Status Updates
4. Cultivate Strategic Connections
Sooner or later you may need to create connections in a specific company or a new-to-you industry. One of the benefits to this social networking platform is that you can literally build a network from scratch in weeks to months, depending on how much time you invest in the process. These strategies will help you to leverage your LinkedIn presence to open new doors to career opportunities. For example, check out these
10 Ways to leverage LinkedIn company pages
to get your foot in the door.
You Need To:
Create & upload Original Discussion Starters to LI Groups
Network with your connections via LinkedIn Messages
Boost the frequency of your Status Updates
Contribute content to the LinkedIn Influencers Program
Conduct Advanced Searches to source recruiters, hiring executives, companies & key industry influencers
Cultivate Connections with recruiters, hiring executives, companies & key industry influencers
Source Target Companies & follow them
Source Target Recruiters & court them
Source Target Influencers & connect with them
Use your connections at target companies to find and court Hiring Executives
Cull Business Intelligence from company pages you can use in networking meetings/discussions
5. Keep Your Profile Fresh & Your LinkedIn Search Rankings High
As a database-driven software, LinkedIn favors fresh data. Even if you have the most superlative profile now, it will sink in the search rankings as time goes by simply because it will be perceived by the database to be out of date. It is vital, therefore, that you periodically update and enhance your profile.
You Need To:
Update your LinkedIn Group Memberships
Issue a Status Update or manually Update Your Profile at least monthly
Add newly earned career Credentials
Add newly completed Professional Development Coursework
Add Honors & Awards, Publications, Organizations & Volunteer Contributions as appropriate
Add Work History & Achievements
Continually enhance & update your profile's Key Words, Specialties & Skills & Expertise areas
Ensure your most critical Endorsements are always visible on your profile; move the highest value skills to the top of the list
Expand & update your profile Add-Ons to reflect your emerging career brand
Expand your Connections to 1000+
Print this checklist and place it in your career management folder (you do have a career management folder, right?) for easy reference. Review it quarterly to help you sustain the health of your online identity and social network.
Related Posts
7 LinkedIn Hacks That Will Make Your Job Search 1,000 Times Easier
4 Steps For Building A Great LinkedIn Profile
3 Persuasive Ways To Use LinkedIn Recommendations
Photo Credit: Shutterstock