Social Media Is An Extension Of Your Resume
May 30, 2019
You've identified an amazing job opportunity and decided to apply for it. Your resume has been updated and the cover letter is written, everything seems to be in order.
Wait! Are you forgetting something?
---
Depending by how active you are on social media, you may want to take some time to review your activity.
Did you get into a political argument on Twitter? Rant about a former colleague or job on Facebook? These are all posts that you'll want to go back and get rid of, while understanding that nothing on the Internet is ever truly gone.
The best way to keep your social media clean is to not engage in such conduct in the first place. Sure, you can keep your accounts private, but friends, family, and acquaintances can still screenshot posts and make them public.
Your social media accounts are a reflection of you. Being unprofessional or getting enraged in political fights may be a red flag to potential employers that may get the impression you don't work well with others.
I don't know what social media post you are referring to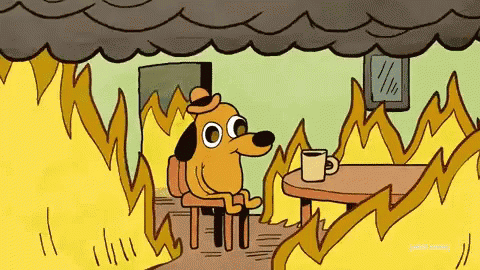 The job search process is not only an opportunity to clean up your social media, but also an opportunity to rethink your entire approach.
It's also important to remember that social media can work to your advantage.
A well put together LinkedIn page could put you on the radar of recruiters and help you build a strong professional network.
Organizing your LinkedIn page for success 
Don't go to your interview unprepared 
Facebook, Twitter, Instagram, and YouTube can also be used to post relevant content about your industry and place of employment. Doing so can show potential employers that you are engaged in whatever you are involved in.
There's also nothing wrong with having a little fun on social media and showing a human side. If you're happy your favorite team won or disappointed about that movie everyone is talking about, express yourself. It's also OK to talk about community service or accomplishments that you have achieved.
Your social media accounts are an extension of yourself. When you post, think about how you want to be perceived, not only by friends, family, and acquaintances, but also by potential employers.