Popular
Why We Need To Have A Serious Talk About Paternity Leave
Bigstock
Starting a family is a huge milestone in a person's life. It should be an exciting time -- after all, a new life is being brought into the world!
However, people in the workforce may feel the pressure when it comes to balancing their new families and their careers.
---
Many companies in the United States offer family leave, maternity leave, or paternity leave, which allow new parents to take time off of work to care for their new child.
However, new parents often struggle with the limited time and no compensation offered during family leave. New fathers, in particular, can face a difficult situation when taking leave.
A Huge Hurdle For New Fathers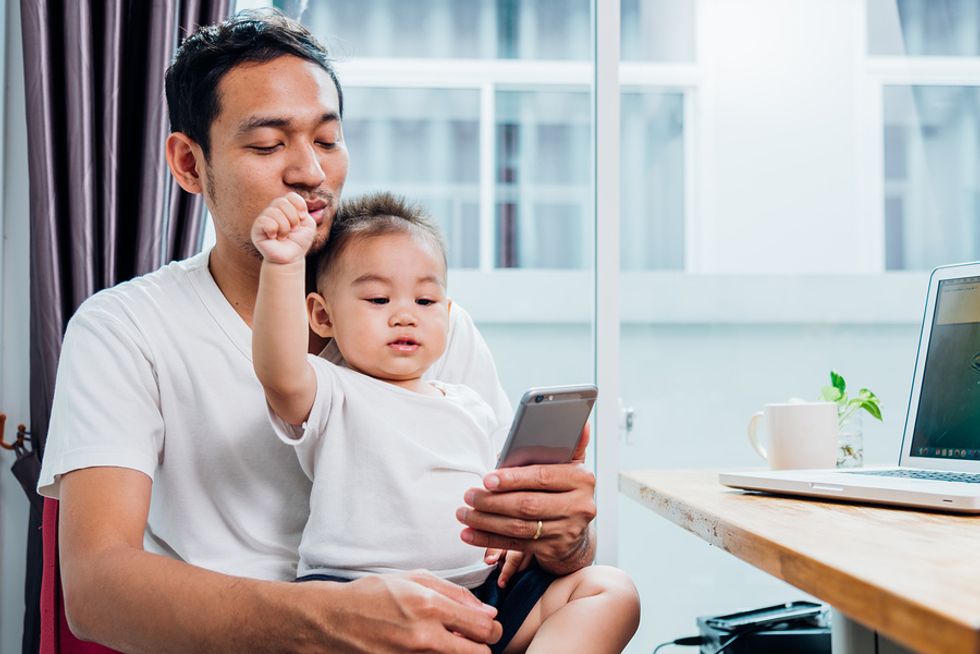 Bigstock
According to research by the Organization for Economic Cooperation and Development (OECD), the United States is one of the only developed countries in the world that does not federally require any kind of paid paternity leave for new fathers.
However, paternity laws vary from state-to-state. For example, California, New Jersey, and Rhode Island have some sort of paid paternity leave program working fathers can participate in.
In other states, like Massachusetts, it is required that employers give new parents eight weeks of leave, but employees are not paid during that time.

Also, research shows that companies within the U.S. are less likely to offer paid paternity leave compared to paid maternity leave. This can make it hard for new fathers to get the time they need to be with their families.
Working Fathers Stuck Between A Rock & A Hard Place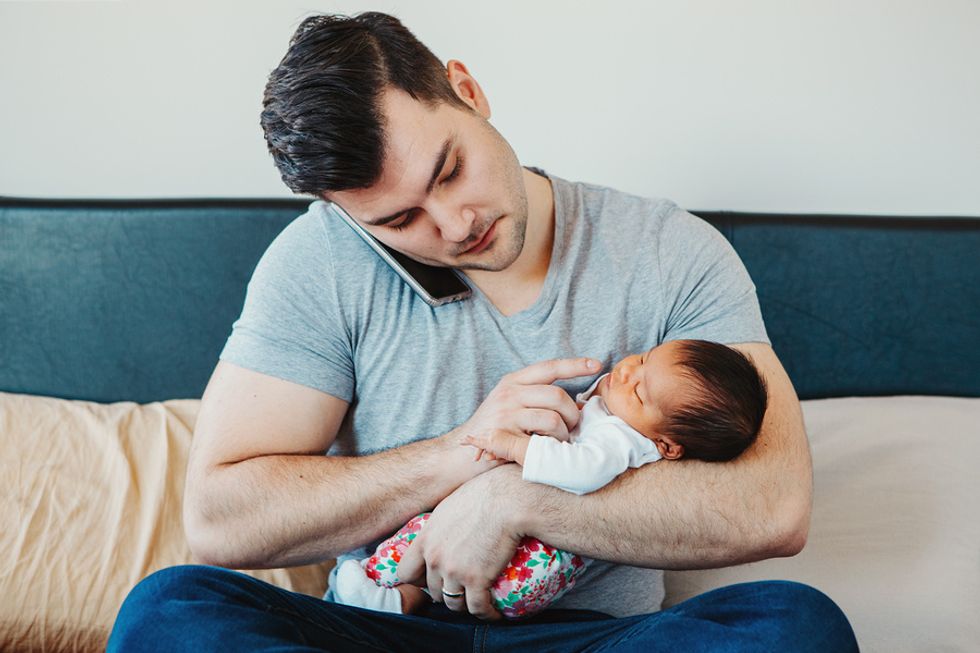 Bigstock
New fathers often face a very tough choice: take the (often) unpaid leave and help care for their child, or go back to work quickly and continue to earn their salary.
According to the U.S. Department Of Labor, nine out of 10 working fathers take some time off when their child is born. However, 70% of fathers take 10 days or less.
Some new fathers take such a short leave due to financial reasons. Some, however, cut their paternity leave short for another reason.
Breaking Down Social Barriers For New Dads
Bigstock
Working new fathers may feel the pressure to take a short leave in order to avoid social stigma.
A common stereotype in society is that the father figure is the "breadwinner" of the family. This idea of what the "man of the house" should be doing puts a lot of pressure on new fathers.
Multiple surveys show that new fathers cut their leave short for a number of reasons. One of the biggest reasons is that they don't want to be seen as a less dedicated employee at work.
This leads to some new father prioritizing their status at work over the needs of their new family.
Lasting Benefits Of Paternity Leave
Bigstock
The U.S. Department of Labor reports that longer paternity leaves are essential for increased father engagement and bonding within a new family.
Studies also show that when a father takes a more active role in their child's life, their children tend to be happier and have better cognitive health.
New fathers taking paternity leave also benefits new mothers. Research shows that when men taking paternity leave gives women more of the chance to get back to work, which can positively contribute to a new family's home.
Companies That Offer Paid Paternity Leave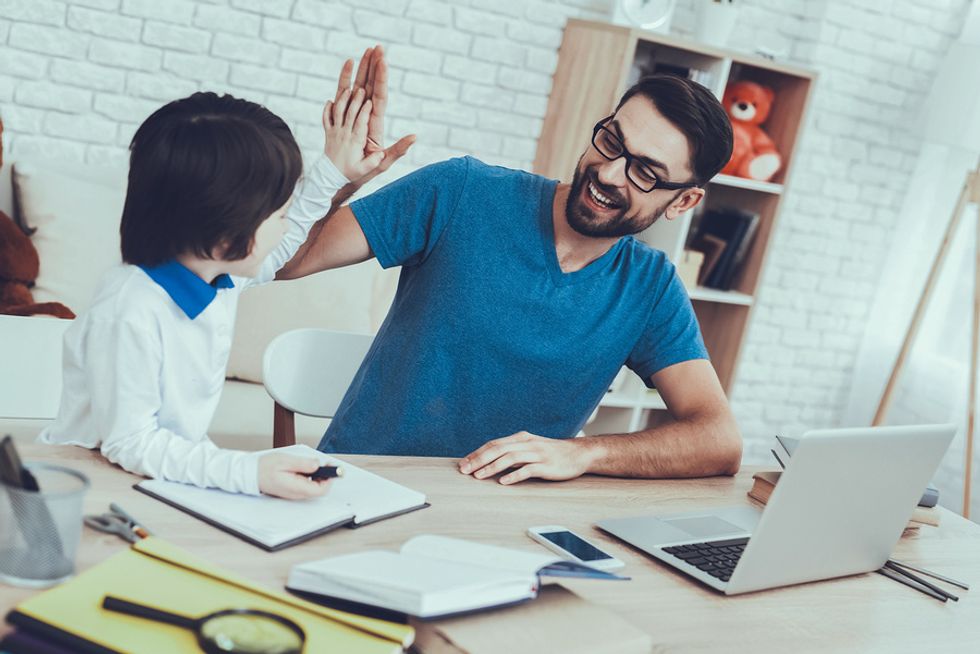 Bigstock
While the United States does not require companies to pay employees during paternal leave, some organizations are getting ahead of the curve.
According to Glassdoor, multiple companies within the United States are offering great paternity leave options for new parents.
Spotify offers both new fathers and new mothers six months of paid leave. This leave can be taken over a period of three years.
Etsy offers new parents a whopping 26 weeks of paid leave. This benefit is offered to biological, adoptive, and surrogate parents. This time can be taken within the first two years of a child's birth or adoption.
TD Bank offers new parents 16 weeks of paid leave following the birth or adoption of a child. The company also provides job protection during leave, meaning new parents don't have to worry about losing their jobs due to their absence.
Offering a comprehensive paternity leave plan can also give an employer's brand a MAJOR boost. Here are some other companies who are getting ahead of the game when it comes to family leave.
You can check out this link for more details on how many companies offer paid paternity leave.
The Conversation Around Paternity Leave Is Growing
Bigstock
It's important for people to have a solid work-life balance, but that balance can get skewed once they start a family. Often, new parents struggle to find the right balance between their jobs and their families.
New fathers can really feel the pressure, especially if their employer doesn't offer paid paternity leave.
Companies across the U.S. can drastically help their employees with this dilemma by offering comprehensive paid family leave plans.
Benefits like paid family leave are becoming more desirable with the modern workforce. If companies want to attract top talent, they need to stand out from other organizations, and a great way to stand out is to offer great benefits.
More states are also making paid family leave a priority. Earlier this week, Connecticut's governor signed a new paid family leave law that will take effect in January 2022.
The need for paid family leave in the U.S. is present now more than ever, especially since there are many benefits for fathers who take paternity leave.
As the conversation around this benefit continues, companies who want to attract the best workers should take note. This is an investment companies WANT to make in their employees.

If you're a working dad and looking to switch careers, or someone looking to level-up in their career, we're here to help. Join our program and begin your career success story TODAY!